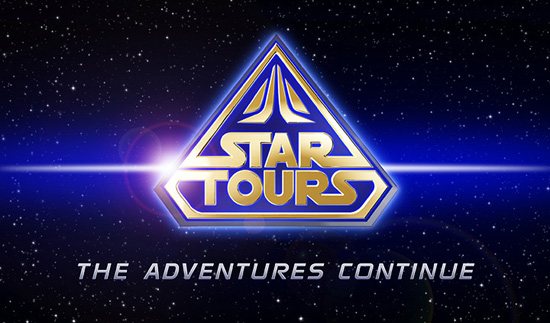 We are in the final approach towards the re-opening of Star Tours at Disney's Hollywood Studios (May 20, 2011) and at Disneyland (June 3, 2011).  Disney has already begun it's expected, lavish marketing campaign to boost the ride.  Recently, we have seen the release of more details about the ride itself, the merchandise, and even the ride technology as Disney excites fans for this highly anticipated new opening.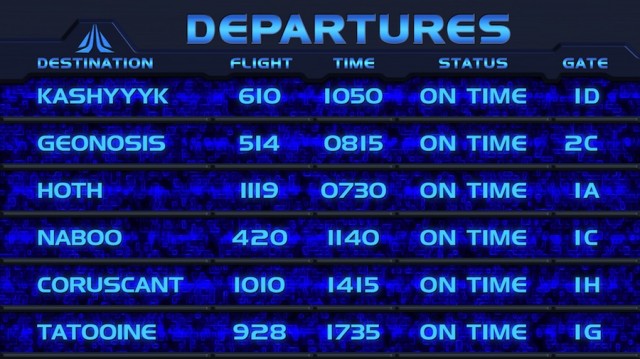 [yframe url=http://www.youtube.com/watch?v=mGPvbMsEWXQ]
Recently, the Disney Parks Blog announced the destinations for the new Star Tours. These include, Kashyyyk (home of Chewbacca), Geonosis, Hoth, Naboo, Coruscant, and Tatooine (pod-racing). Star Tours will feature various different scenes that can be combined to form more than 60 different journeys.   The park also released the video above, which appears to be a new queue video for the ride.  In addition, the updated simulators will utilized Disney Digital 3-D technology for enhanced ride experiences.
You can't have an updated ride without updating the giftshop!  Star Tours is no exception, both Star Traders at Disneyland and Tatooine Traders at Disney's Hollywood Studios are both in the middle of refurbishments to be spruced up along with their new rides.  In a very appropriately titled Disney Parks Blog post These Are The Souveniers I'm Looking For, anxious fans got a preview at the new merchandise that will be available for Star Tours, including the line of miniature Star Speeders pictured below.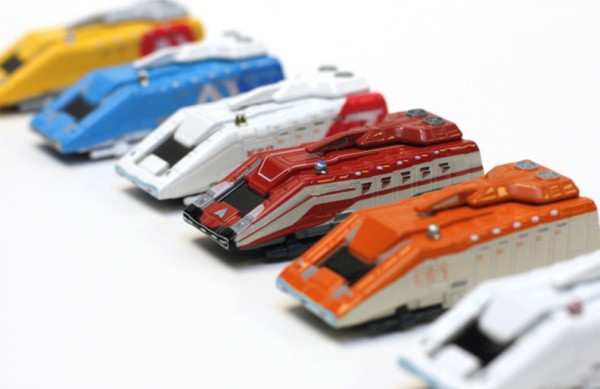 Disney has also begun a series of other small promotional items for the re-launch of Star Tours including a mall tour in the Florida area, as well as StarToursPassport.com which allows jedi's in training to create their own printable official Star Tours passport including a picture of them as either pod racer, queen, rebel pilot, or of course, jedi.
Star Tours opens at Disney's Hollywood Studios on May 20, 2011, followed by Disneyland on June 3, 2011.  Where will the force take you? Leave a comment with your Park Thoughts below.