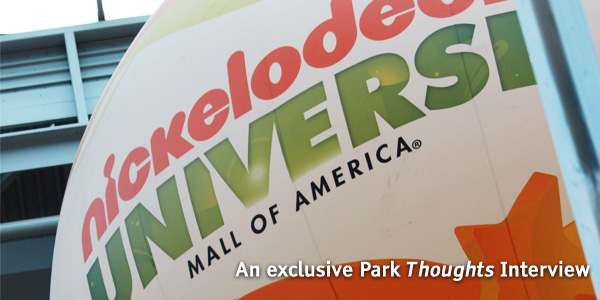 We were able to sit down with Jennifer Lauerman, marketing director of Nickelodeon Universe, the largest indoor Theme Park in America located at the Mall of America in Bloomington, MN. The park operated as Camp Snoopy from 1992-2006 and The Park at MOA from 2006-2008 before opening as Nickelodeon Universe in Spring 2008.
We talked about how the park is doing so far this year, considering the massive heatwave that's hit Minnesota recently, and we also talk about how they market such a unique and challenging park to guests. There are also hints to big new things coming soon! After our interview, I was given the chance to ride "Brain Surge," the park's newest thrill ride. I will have a complete review up soon of this thrilling and intense attraction.
Make sure to check out Nickelodeon Universe's website and "like" them on Facebook!
Listen below or download here.