Today, I ventured back to California's Great America to discover the shows.  I watched all three main ones and got a glimspe of the Nick Toons one that I didn't even know about.  Here are my reviews of the shows we saw: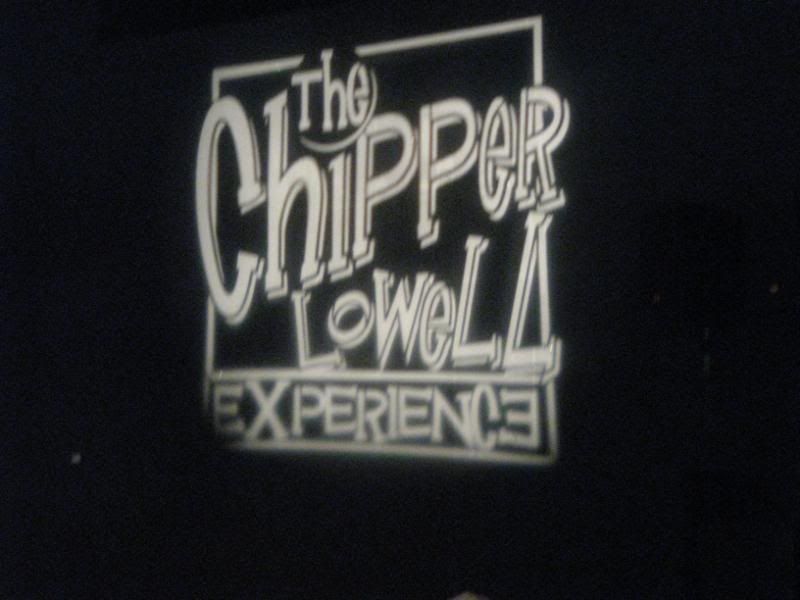 The Chipper Lowell Experience – This magic show combines comedy with illusions.  I have to say that he was hilarious!  Some of the skits that he did were very amusing and quite funny.  However,  definitely feel that he was not as strong in the magic field.  His illusions took quite a long time to watch which kind of made the show seem slow at times.  Not to mention that some of the tricks he did were really quite easy to figure out.  He is not nearly as strong as the previous magician however it was still a very enjoyable show.  Probably the weakest of the three shows I saw.  Sorry no pictures, no photography of any kind was allowed during the show.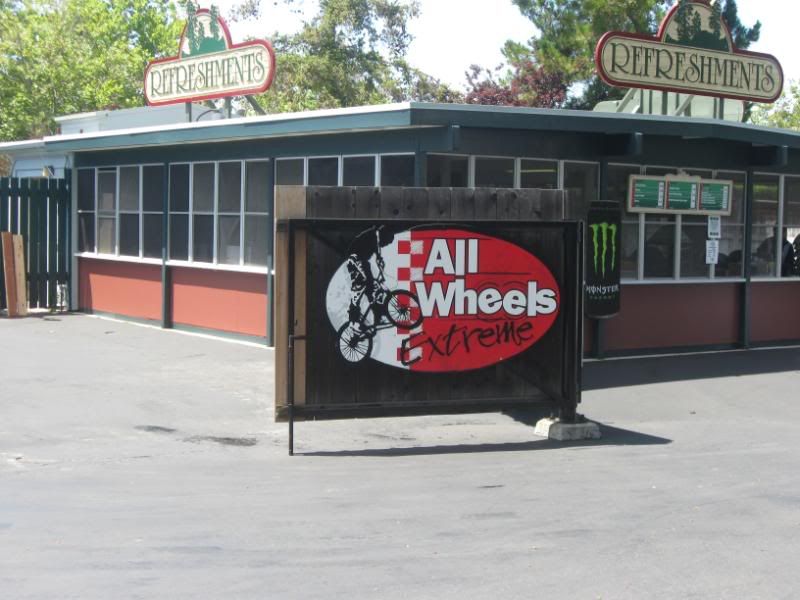 All Wheels Extreme – Roller blades, skate boards, gymnast dancers, and bicyclyist, what an exciting show!  The show again kind of had a pacing issue.  There wasn't enough to look at at one time.  There needed to be several more roller bladers, skate boarders, and dancers, and that would make a spectacular show.  However, with what they had, the stunts were great.  My favorite part is when the audience member was actually part of the cast jumped on stage and did his little skit.  All Wheels was a very entertaining show and superior to the magic show I saw an hour before.  I will defenitly go see it again.  Pics: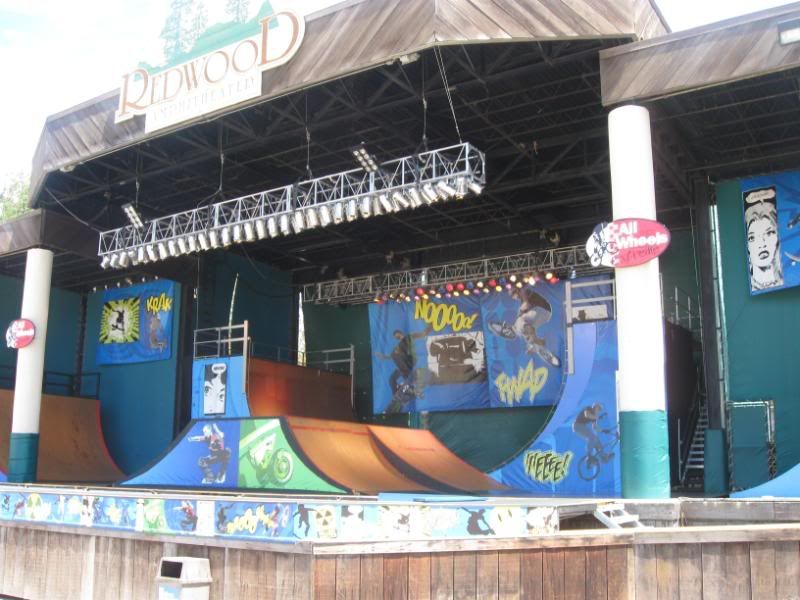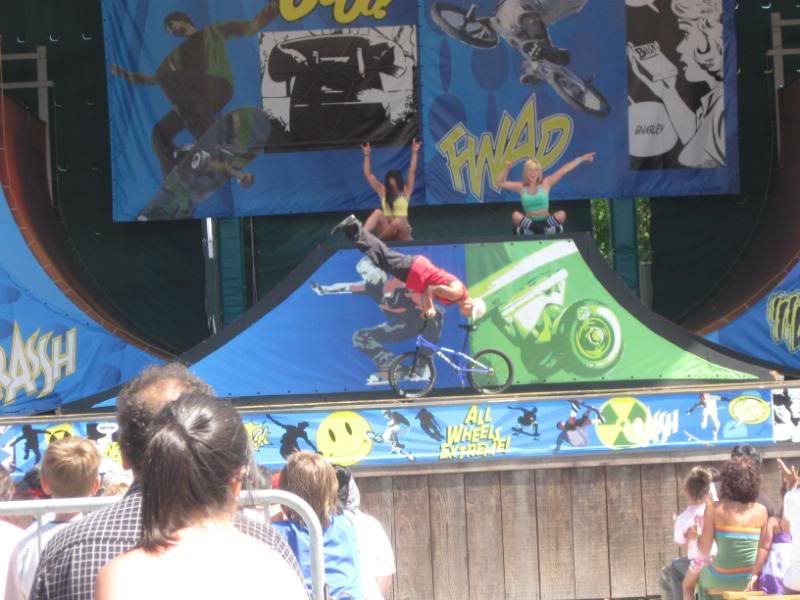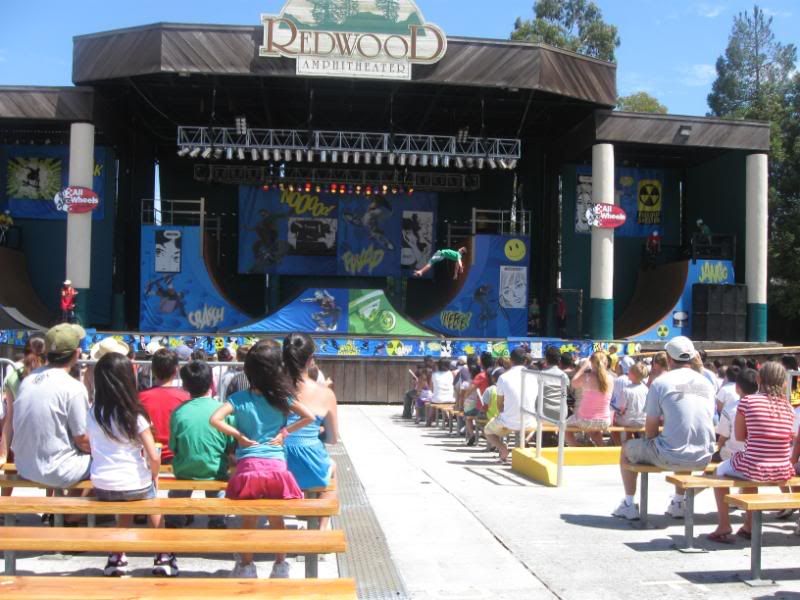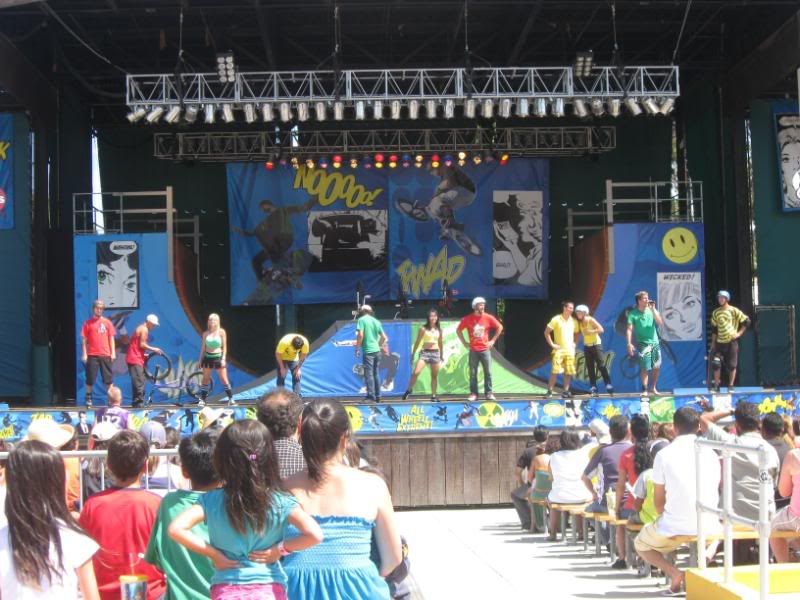 Endless Summer On Ice – Ahh, the cool blast as soon as you walked in the theater was great.  But even better was the show itself!  The performance was amazing and it was really enjoyable to see the performers do a vast variety of tricks as well as hear your favorite summer tunes.  Scooby Doo also had some great moments and dance moves in the show.  My only real buff about this show is the lack of story.  It could have been much more enjoyable if the skaters actually sang (or lip synced) the songs and had a story.  Unfortunately it was just a collection of activities that are commonly done in the summer (camping, beach, 4th of July parades, sports, ect.)  None the less, this was my favorite show and I will defenitly see it again.  Pictures: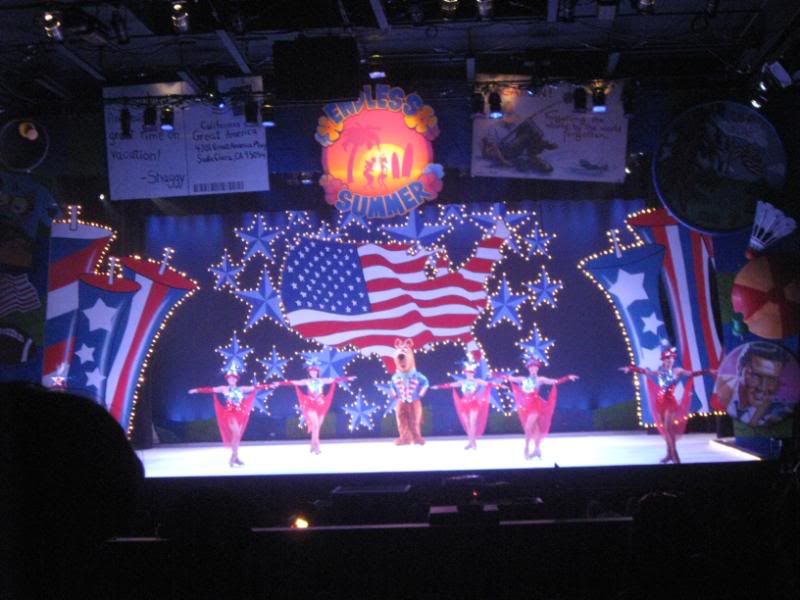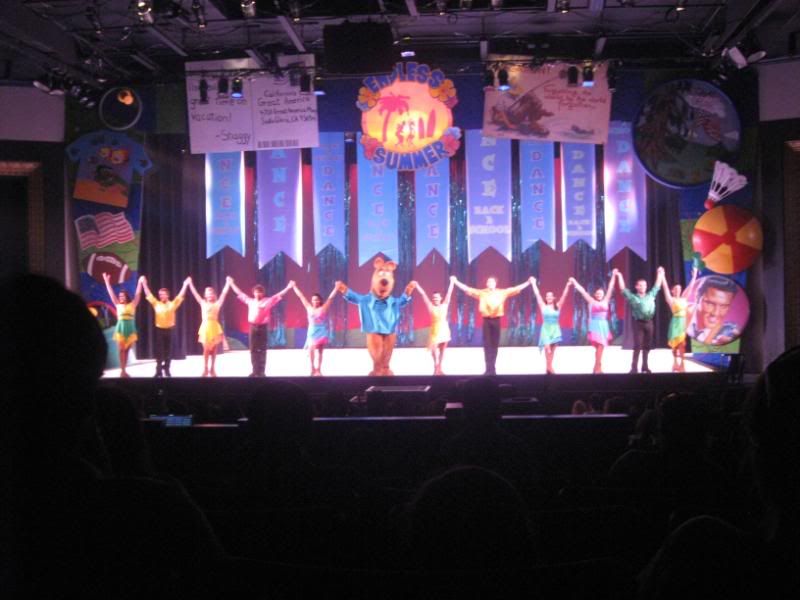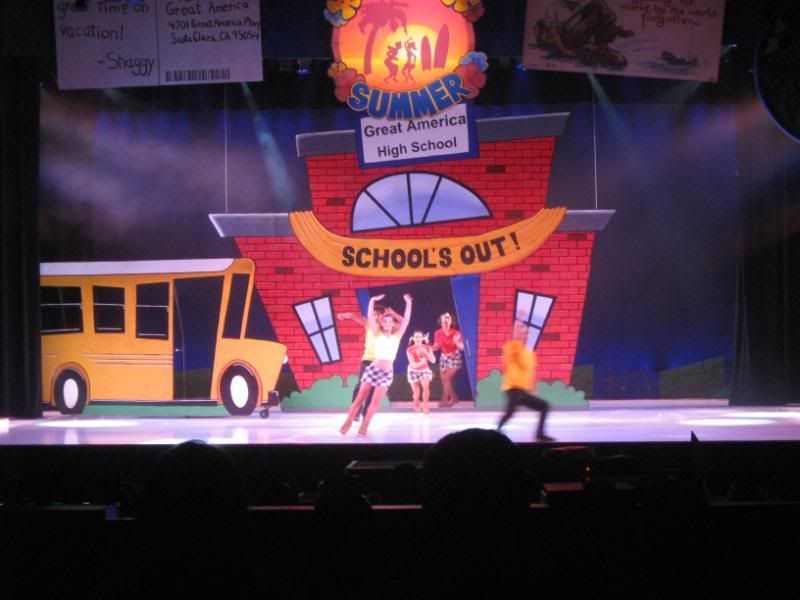 FireFall has opened finally.  This is the first time I have seen it operating this season.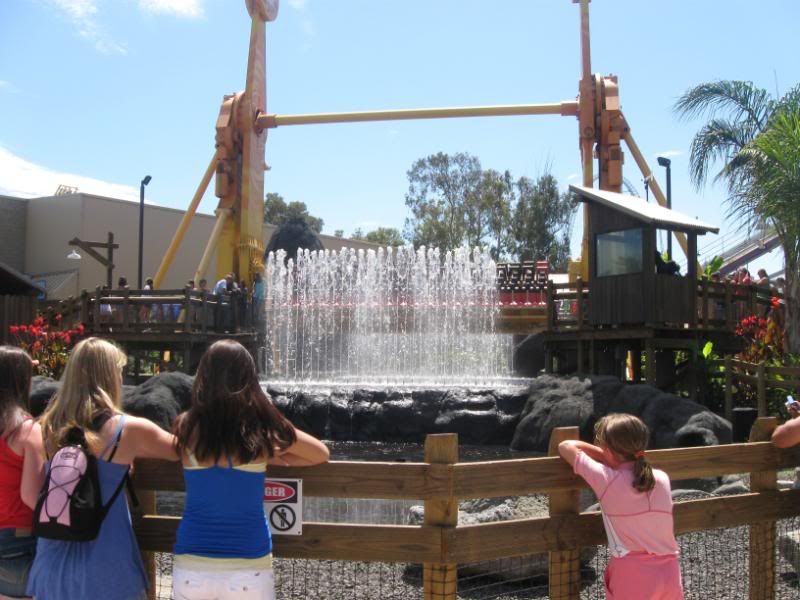 Invertigo was also running.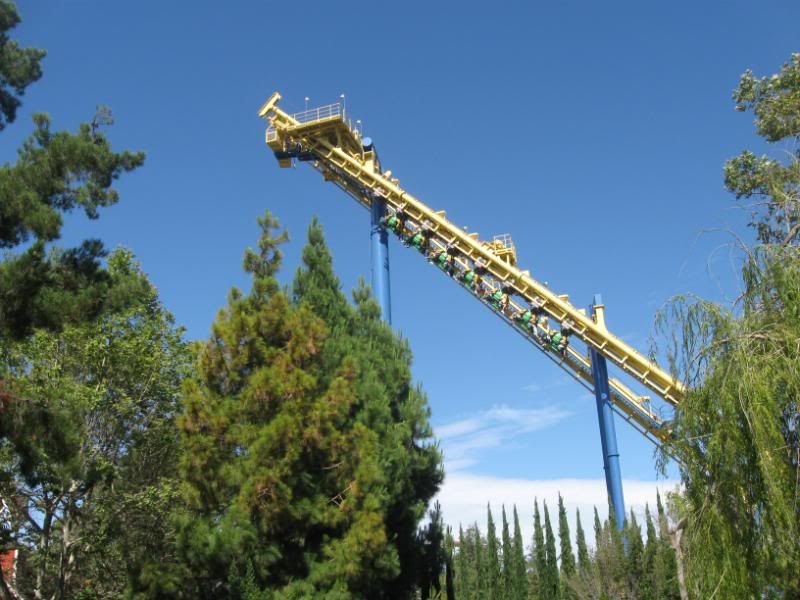 Finally after talking with several park employees, I discover some details on 2009's Halloween Haunt.  First off, I am glad to report that all the mazes will be returning this year.  I am not certain about the scare zones.  Next year I have heard conflicting reports saying that they will had either one or two new scare zones.  All of the employees I spoke with didn't know what the theme was.  However from multiple sources I am glad to report that the new maze for next year is….
The Doll Factory.  I am assuming it will be coming straight out of Knott's Scary Farm, however I am not sure where it will be installed at.
It is also worth noting that one employee said that they were considering the Insane Asylum for 2010's Halloween Haunt as well.
Lastly, I have an update about the new GCI coaster.  I have two reports that have given me different information.  One said that the park is getting it they are just waiting for the money.  Notice how he didn't say contracts, or permits, money.  Another informant said that the ride would be part wood, part steel.  Now, in the previous concept art you can see that it appears to be all wood.  Between this and the money statement, I believe that they have gotten approval now.  This would also be GCI's first hybrid coaster.  Perhaps the hybrid change was made in order to reduce noise, I am not sure because I have never ridden a hybrid coaster.  It will be interesting to see how things play out.
Thats it for today!  Remember to leave your park thoughts.  Hasta luego.