Disney's California Adventure is currently embarking on a $1.1 Billion journey that includes a new land, a new entrance, several major attractions, and a nighttime spectacular, World of Color.
From the designers of the Bellagio water show in Las Vegas, Nevada, WET Design is working with Walt Disney Imagineering to create a show like none other.  World of Color is made up of hundreds of water jets and flame throwers.  The show will showcase lots of new technologies such as the water whip, flame whip, and so much more.   World of Color is believed to be themed to emotions and feature different Disney movies that show these emotions.
Recently more concept art has been released of the up coming show, which is set to debut in March of 2010.   The concept art is dazzling and shows you how unique the show will be.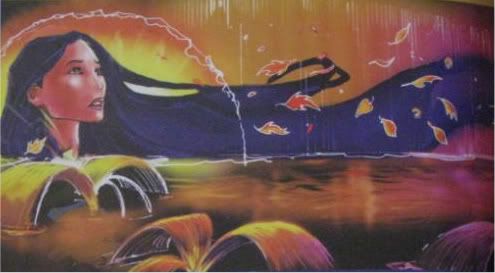 Lots more concept art will arrive come tomorrow when the Blue Sky Cellar reopens featuring World of Color, so be sure to check in tomorrow because we will have the story!
Leave your comments and park thoughts!  Thanks for reading.