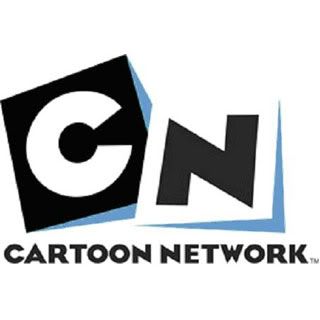 You heard right.  Kuwait is now home to an indoor Cartoon Network theme park.  Opened in 2009 (I think) little is known about this fresh park.  It features all sorts of Cartoon Network characters.
While there are very few pictures of the park, from what I could gather the park appears to be centered around small children.  It also has Birthday packages making me believe it isn't much of a theme park as much as a "Boomers" or other Mini Golf place.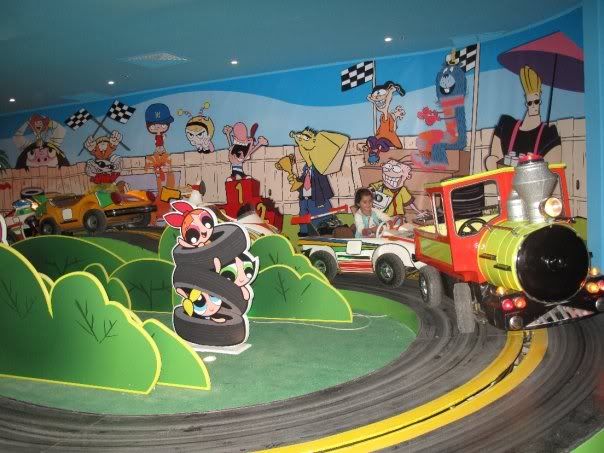 The park does have a childrens train/car ride on a dark ride typse system.  It doesn't seem to have a theme, just general Cartoon Network.  I find it wierd in the combonation of cars as they are all a bit random in that order.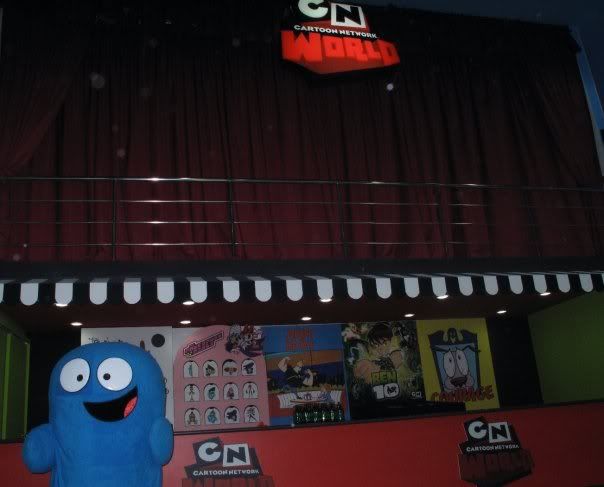 On one edge of the park, you can see games on the bottom and above it appears that it serves as the parks theater.  A red curtain is draped down and their is railings infront of the curtain so it appears to be a platform of some sort.  Probably for little performances on birthdays and what not.  You can also see Blue in the forground as he meets and greets with his fans.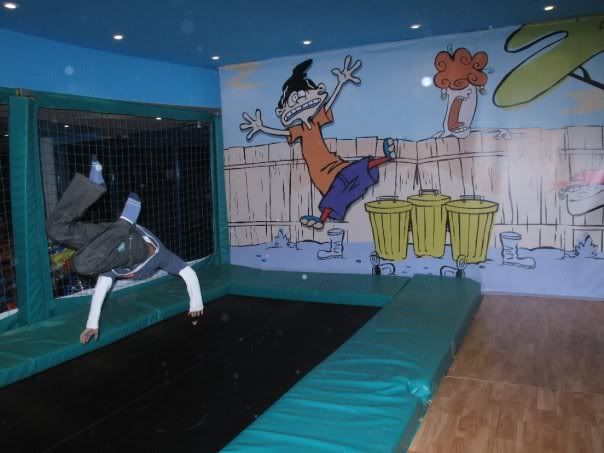 A fun trampoline playhouse is included in the park with the theme of the old cartoon, "Ed, Edd, and Eddy."  The hard wood floors on the side make this look a bit dangerous and not american safety standards worthy.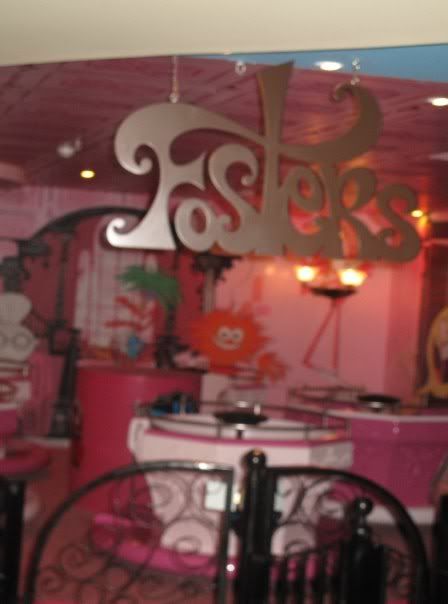 "Foster's Home For Imaginary Friends" has its own tea cups style ride with nicely painted walls on the sides.  I like the bright colors but the pink may be too bright.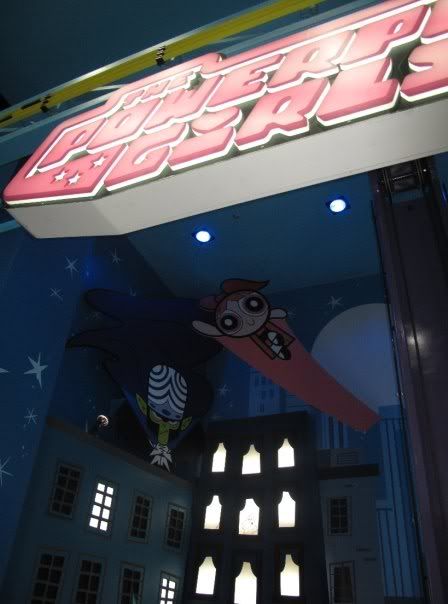 Power Puff Girls look like they have an attraction but I can't tell what.  From the looks of that purple side structure, it appears to be a frog hopper of some sort.
Cartoon Network World does offer a credit.  Themed to Ben 10, it goes through a series of caves and caverns in your own personal vehicle.  Fun for the little one it appears.
World famous, Dexter from Dexter's Labratory has a play house in this park.  Nothing special from the looks of it.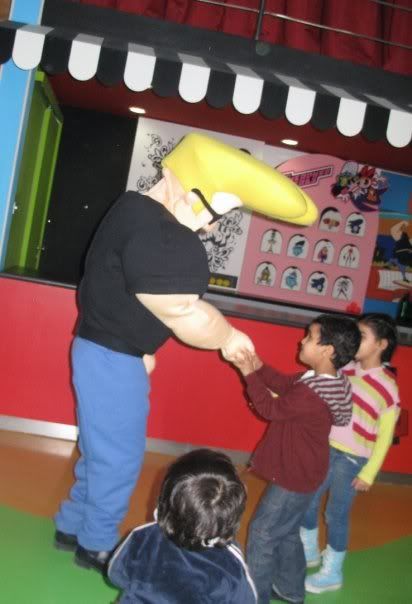 Finally, fans can meet their favorite Cartoon Network characters at Cartoon Network World and these characters are exceptionally done.  Clearly, more then Six Flags quality characters were added here.
Overall, from the 0.1% of the park that I have seen, it looks decent.  Nothing special or worth going out of your way for.  Interesting park though.
Images found here.  Cartoon Network logo copyright Cartoon Network.
Leave your comments and park thoughts!  Thanks RCTLounge member Marco for the link to the theme park.