Since my family was back in Southern California for a week, we decided it was about time for another trip to our favorite place, Disneyland!  We went for two days, Friday, July 31st and Sunday, August 2nd.  It was a great trip, we got to see Electrical Parade, Fantasmic, and parts of Magical.  Join me on this trip to the Happiest Place on Earth!
Friday, July 31st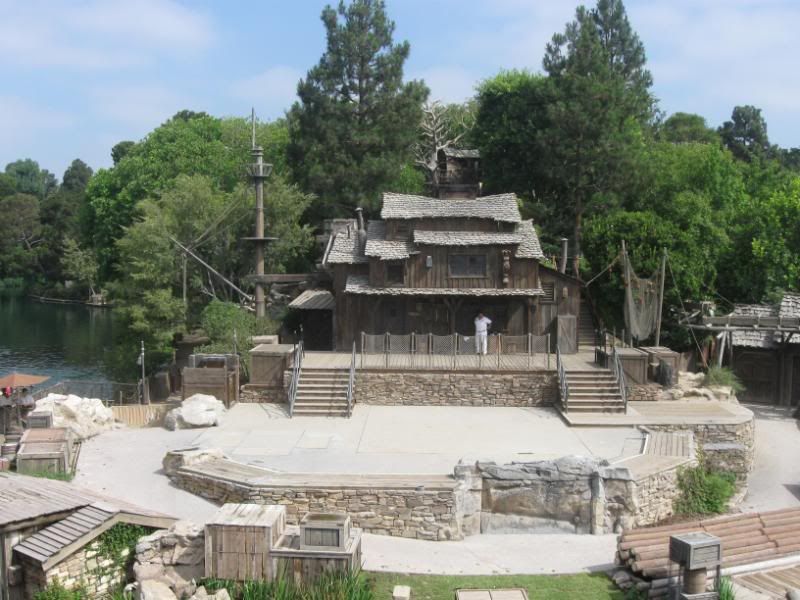 Our day began by grabbing Fastpasses for Indiana Jones then taking a spin on the Mark Twain.   Mark Twain is the park's river boat that circles around the rivers of America.   On the boat you got a great idea of how Fantasmic's pits are all laid out.  Due to Dragon testing the night before, access to this part of the island was closed off.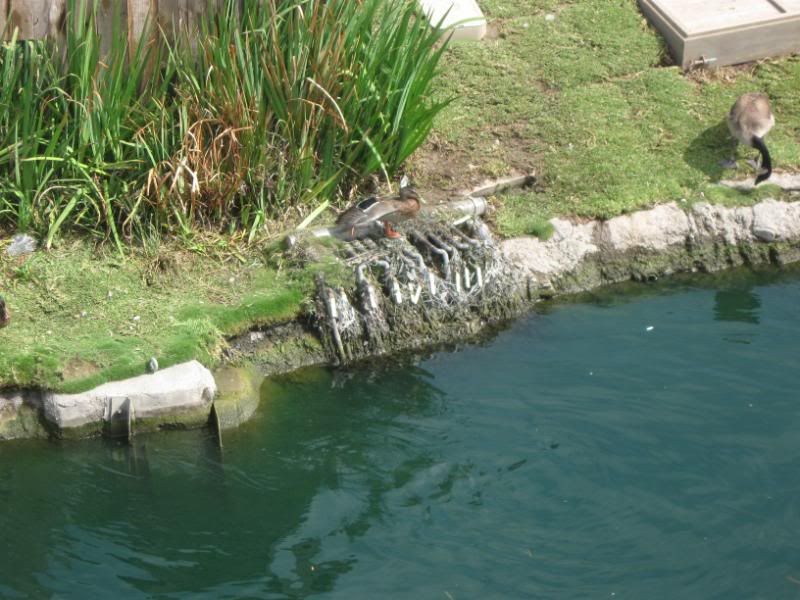 While I cannot confirm it, I believe these wires under where the duck is standing run under water and into one or three different platforms that hold the water jets for Fantasmic!  It will be interesting to see where these do go when they drain Rivers of America next Spring.  One really cool thing about Disneyland is all the animals.  You can often find ducks and even ducklings, each as cute as the next.  One thing that might surprise you however is the amount of cats Disneyland has.  There are lots of cats roaming the park and they even have there own shelter.  I assume this is for rodent control.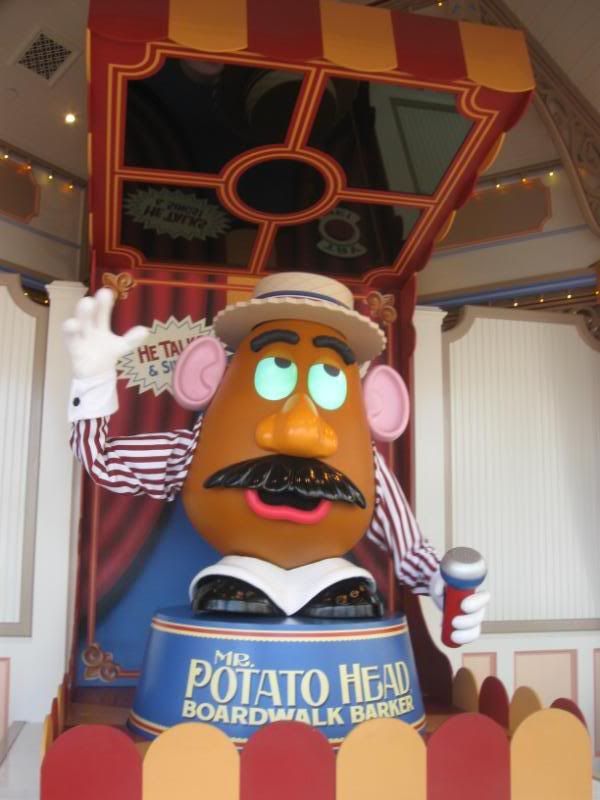 I took a spin on Big Thunder Mountain, Space Mountain, then headed over to get more Fastpasses for Splash Mountain.   By that time it was 10:00 so we headed over to California Adventure to do one of my favorite rides in the park Toy Story Midway Mania.  In front we have Mr. Potato Head who is my favorite Audio Animatronic in the resort.  He is interactive, extremely fluent and has just as much personaltiy as he does in the movie.
I tried to be "artsy" here and I think it turned out well.  It just shows that while Mr. Potato Head clearly show emotion, he still has a very Toy-like quality to him.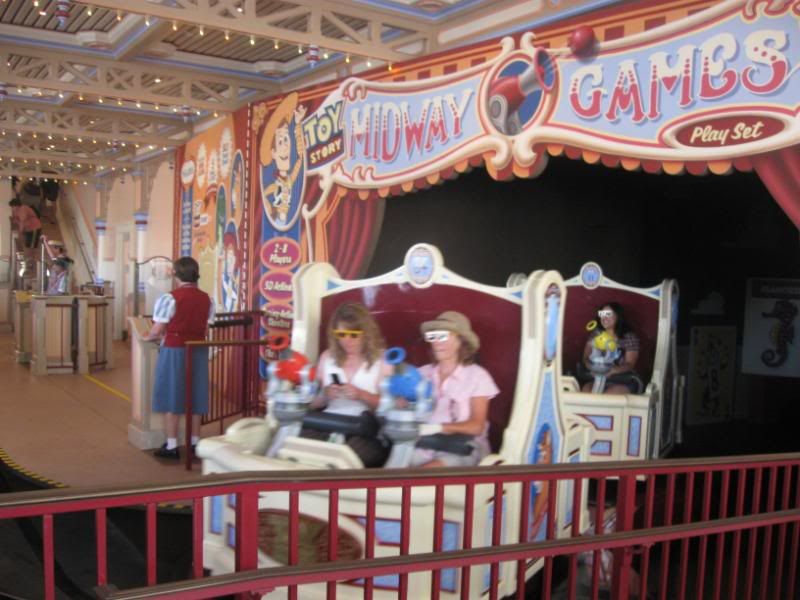 Our ride was wonderful.  I got the "easter egg" on Bo-Peep's Baaa-loon Pop and Buzz's Flying Tossers.  If my brother would have been quicker I could have gotten Green Army Men's easter egg but unfortunately we didn't.  In case you missed it, I have created a full strategy guide for Toy Story Midway Mania that tells you where most of the easter eggs are.  If you want to beat your friends, be sure to check it out.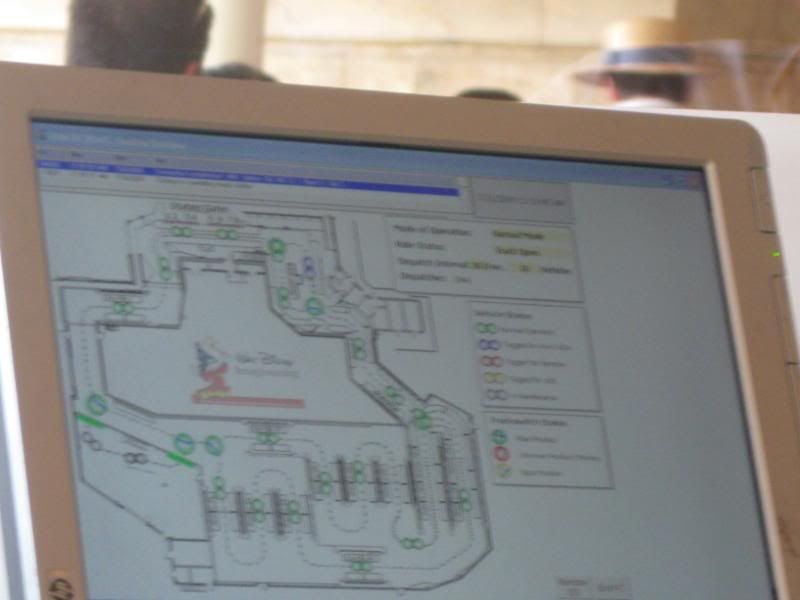 For those of you interested in the ride layout here it is.  The green "8"'s are the different trains and their location on the track.  Those large green circles on the track are turntables that rotate to change the layout.  It is very clever on how the Imagineers made essientally two layouts to maximize play time.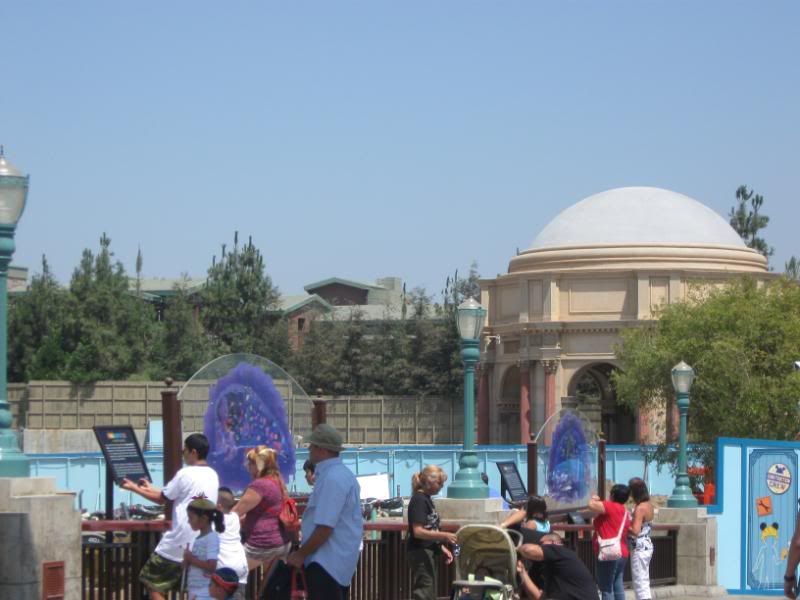 As I was heading back towards the front of the park, I got a glimpse of just how fast the park deconstructed the future site for The Little Mermaid: Aeirel's Undersea Adventure.  Last time I was here, the entire structure was there but now they have removed the whole theater and the adjoining restrooms.  Disney doesn't waste any time!
Since it was on the way, I decided to go check inside Blue Sky Cellar.  It was newly refurbished since my last visit and was incredible.  There was alot of people inside.  Most of the artwork was already released but there was some sketches and pictures that were brand new to me.  While they were to dark to take pictures of, some of them looked really impressive.  One was an army of card deck warriors marching on the sides of Alice for World of Color and another seemed to be for an original project without a movie tie in.  To see the World of Color concept art, check out the post World of Color is Amazing!
I lost track of time and almost missed the Aladdin stage show.  That would have been a huge loss!  This is one of the most spectacular things I have ever seen.  The genie is hilarious, there is a ton of improv, the "Friend Like Me" number is alone worth the wait.   It was so mind blowing!  Honestly, I can see this show being worthy of Broadway without a doubt.  They did cut out a few characters like the monkey, and Jasmine's tiger but they did a great job of keeping it moving with no downtime for a full 40 minutes.  I recommend this show to anyone and I myself will be watching it my next visit.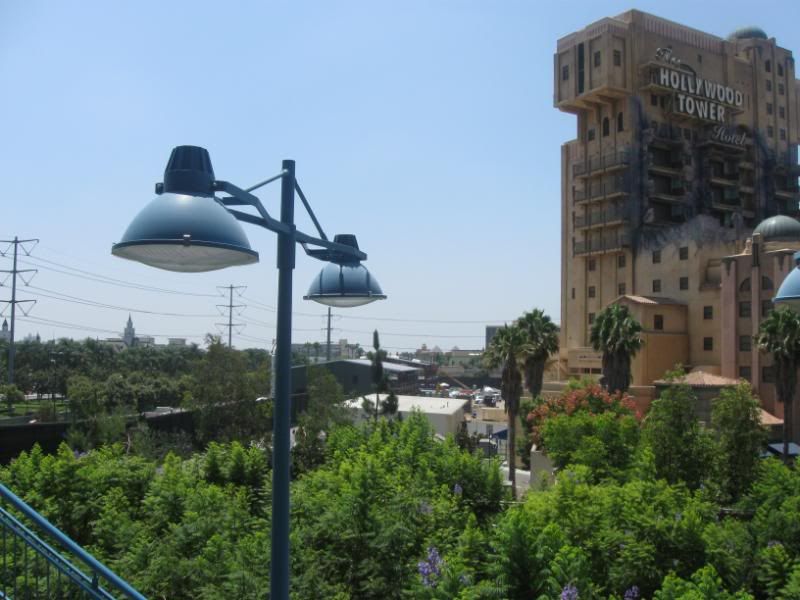 Leaving Hyperion Theater, I managed to get a good shot of the structures going up for the future home of Carsland.  Carsland will be a brand new 11 acre land that focuses on the hit movie "Cars".   While it will open in 2012, Disney broke ground July 8th 2009.  Here you can see 2 of now 3 structures going up that appear to be for offices of somesort however no one really knows.
With its convenient next door location, it was time to take a stroll through the Hollywood Tower of Terror.  Tower of Terror is what I consider the second best themed ride in the park.  It features an elaborate story, several different references to the original Twilight Zone series and a very innovative ride system.  Clearly a must ride for any park goer.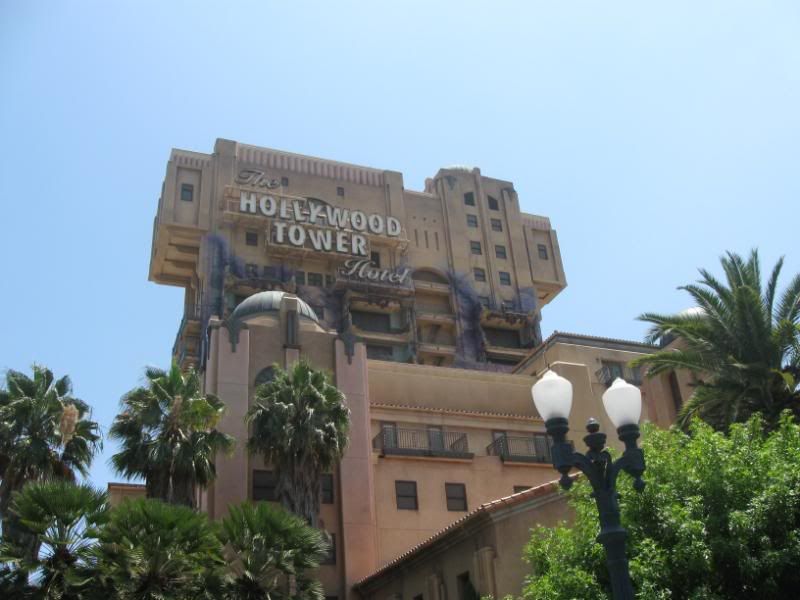 Tower of Terror has become an icon for the resort as it is one of the tallest structures in Anaheim.  I can only imagine the hundreds of cars with a conversation something like:
"Are we there yet?"
"No."
"Are we there yet?"
"No"
"Are we the- TOWER OF TERROR!"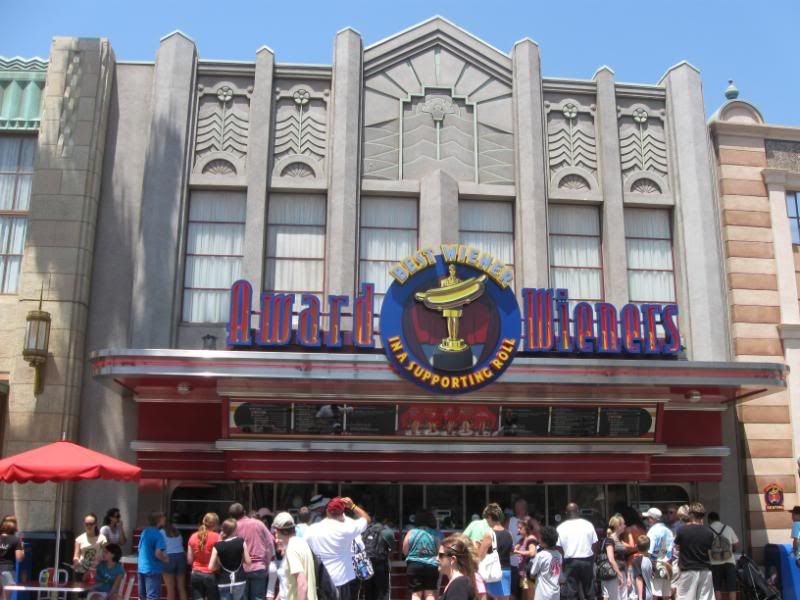 Lunch time hunger was starting to kick in so we grabbed a bit to eat at Award Wieners.  I got a chili cheese dog and it was delicious.  I think besides the pasta, my favorite fast food in Disney's California Adventure.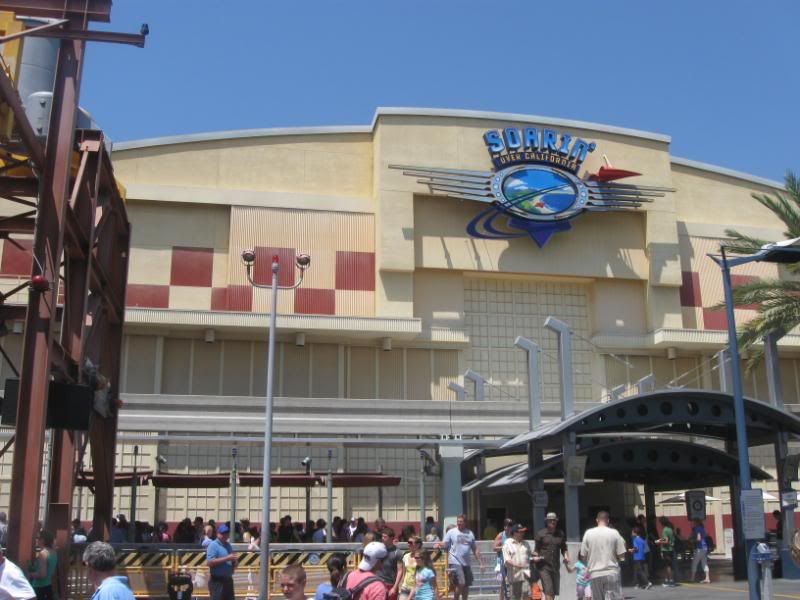 At the begging of the day we got Fastpasses for Grizzly River Run and our time was now good.  So we got more Fastpasses at Soarin' and headed over to GRR.  Soarin's line is slow moving.  It moves in huge groups, so the line is actually really boring.
Grizzly River Run is a massive river rapids ride that winds through elaborate rock work, terrific theming, and amazing rapids.  Not to mention this rapids ride features 2 drops!  On the first drop if you go backwards, you will be soaked!  The second drop is unique because it spins.  Overall incredible water ride.
A group of happy riders returning from there exciting rafting adventure on Grizzly River Rapids.  Notice how absolutely soaked every one is.  One of my favorite things about Grizzly River Run is the lack of lift hill at the end of the ride.   Having the giant lift in the begging of the ride creates a lot of suspense instead of a super dull ending.
One of the most under appreciated areas is the path between GRR's loading area and the mountain.  It has tons of scenery, scenic waterfalls, and is just about empty.  This area is truly amazing and is very Disney quality.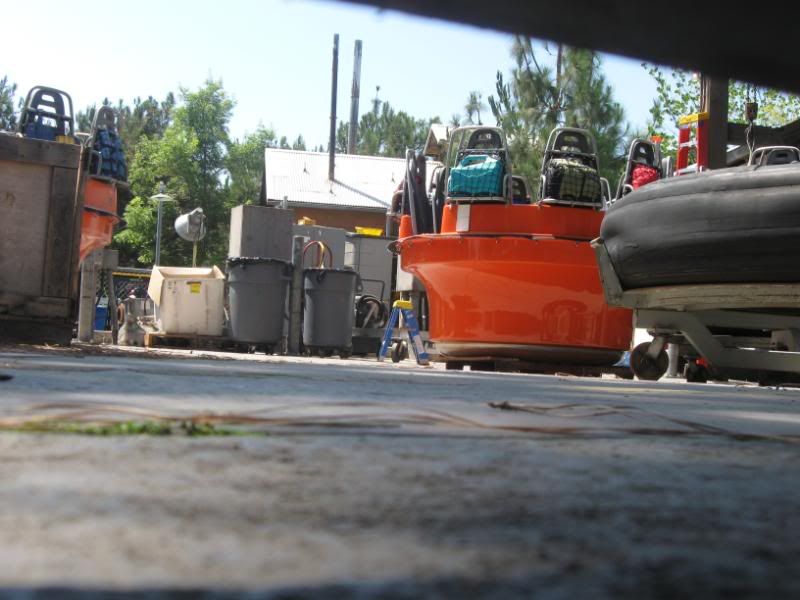 I learned at California's Great America that sticking your camera over a wall is far to difficult and obvious, however going under is much more unexpected.  Here is a view of Grizzly River Run's dry dock.  Notice all the rafts without there floaters?  I assume they are rotated to maximize efficiency.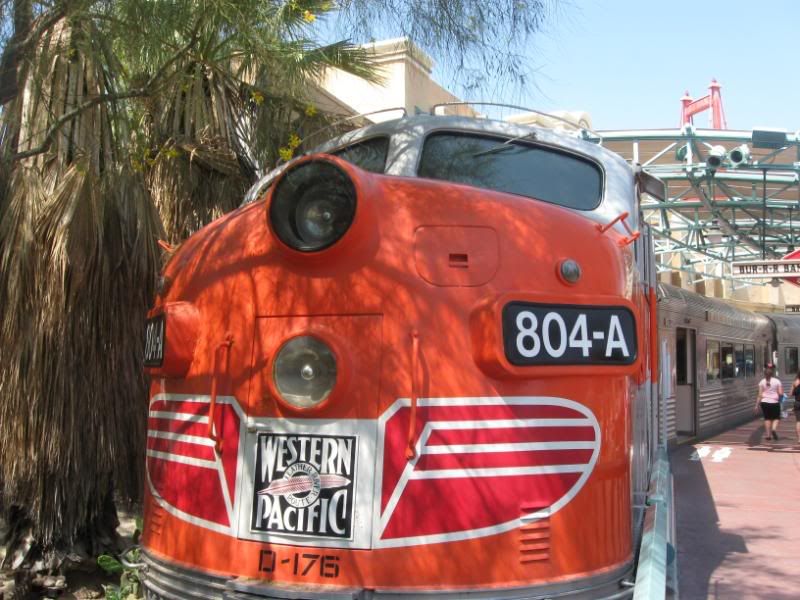 It was burning up so we decided to head out of the park and back to the nice and shady Disneyland.  One of the park's best features in my opinion is this huge Pacific Westerner trian.  I would love it if it was moved over to the Grizzly Peak section of the park and turned into an elaborate restaurant where they used projection to make you feel like you are on a real train ride through the mountains.  Just imagine…
Since it was burning up, we decide to use our Splash Mountain Fastpasses.  Splash Mountain, like Big Thunder Mountain, is designed by Tony Baxter.  Tony Baxter has been working for decades now with Walt Disney Imagineering and he came up with the concept for Splash Mountain.  Mr. Baxter is known for creating immersive expierences that delight guests.  He is one of my favorite Imagineers because with the right budget, what ever he creates is spectacular.
"Zip-A-Dee-Doo-Da, Zip-A-Dee-Ehh!"  Interesting fact about the ride is that was originally suppose to be called the Zip a Dee River Run however they didn't think it would appeal to an older audience and Disney just released the hit movie "Splash".  While the designers were relunctant to include the word "Splash" they settled on Splash Mountain and relunctantly opened the ride with that title.  However today, designers feel the name fits perfectly and is a terrific way to describe the ride.
Since it was hot, there was no line, and it was close by, it was the perfect time to take a spin on Winnie the Pooh.  Added in 2003 I believe, this decent dark ride takes you through the story of Winnie the Pooh.  Unfortunately, this replaced the beloved classic, Country Bears Jamboree which I feel was far superior in more then one way but that is for another day…
If Winnie the Pooh and Nights in White Satin were combonied, it would look something like this.  A bit trippy ehh?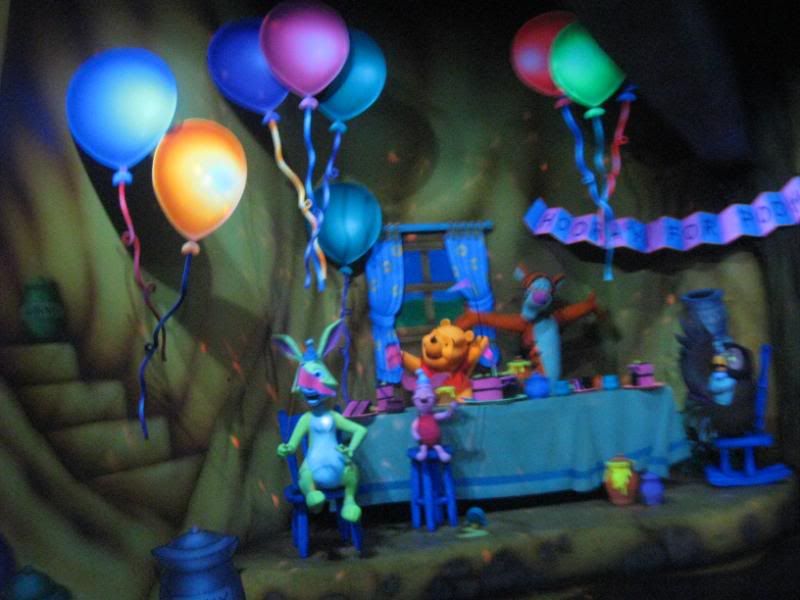 Thank goodness the park wasn't shallow enough to include the Celebrate promotion somewhere here in the ride.  Man, that would have been atrocious.   Winnie the Pooh is one of the park's weakest rides and belongs in Fantasyland, I am so dissapointed with the park's replacement for the spectacular Country Bear Jamboree.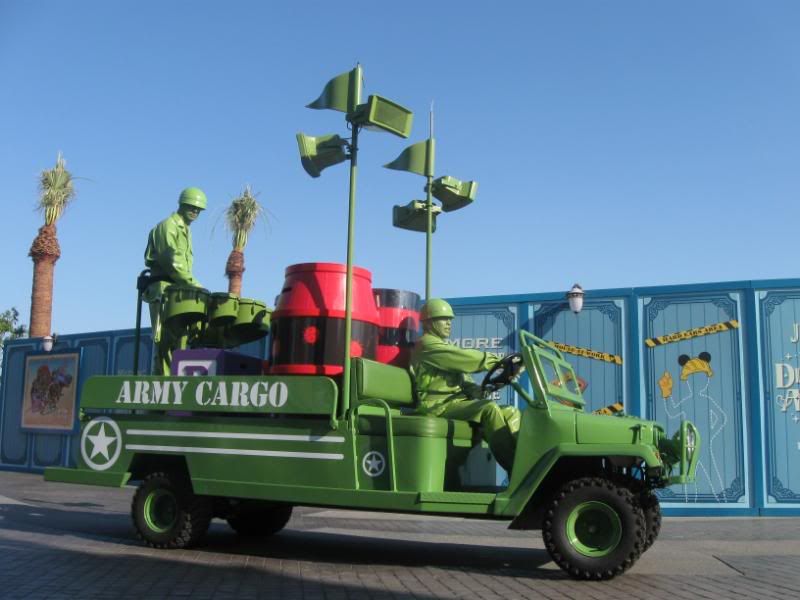 It was 4:45 and I grabbed a spot between the San Francisco buildings and the Palace of Fine Arts to get a great view of the upcoming Pixar Play Parade.  While waiting I saw the new Green Army Men bragade pass by as they were exiting.  From what I have heard, these guys are actually just the trascan trio just dressed up.  While I didn't get to see any of their actual performance, they looked entertaining!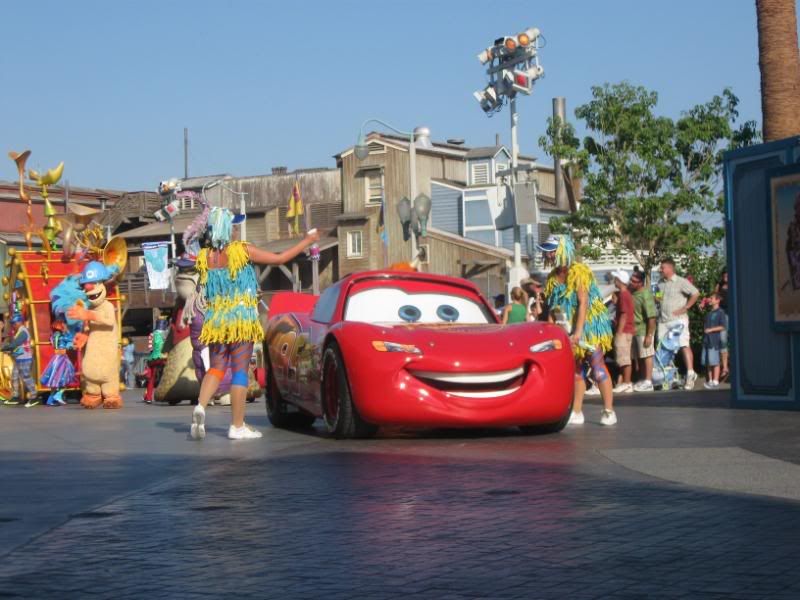 Finally it was time for one of my favorite parades to start!  Here we have Lightning' McQueen leading the parade, there was a small boy next to me who clearly loved Lightning McQueen and was from England.  He had a Lighnting T-Shirt, Shoes, and toy, and he was astonished to see his idol in the parade.  It was definitely entertaining to see the boy's face light up!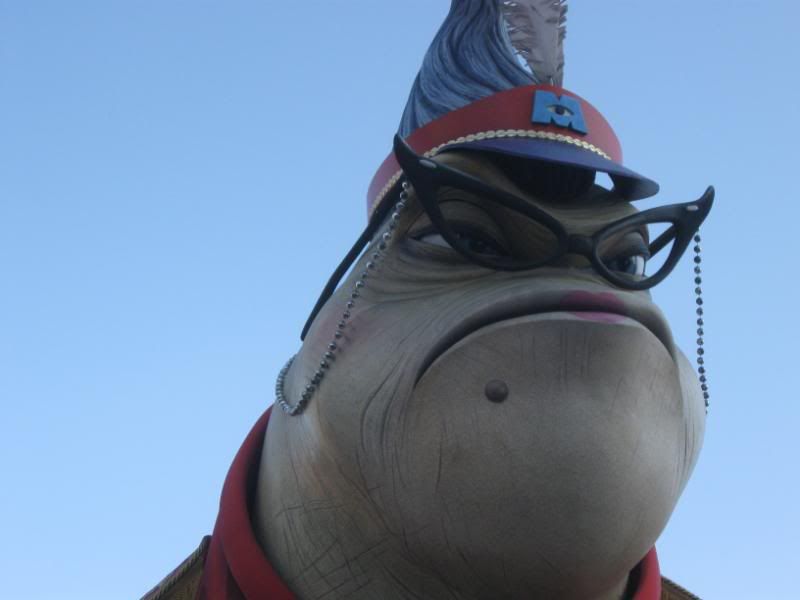 Roz travels around and speaks with guest.  She of course still has the same great personality that she has in the movie.  Actually, Roz was designed to be the lead of the parade.  Lightning McQueen and Mater were part of their own "Cars" unit however it was cut during show design and Lightning and Mater were put in the tips of the parade.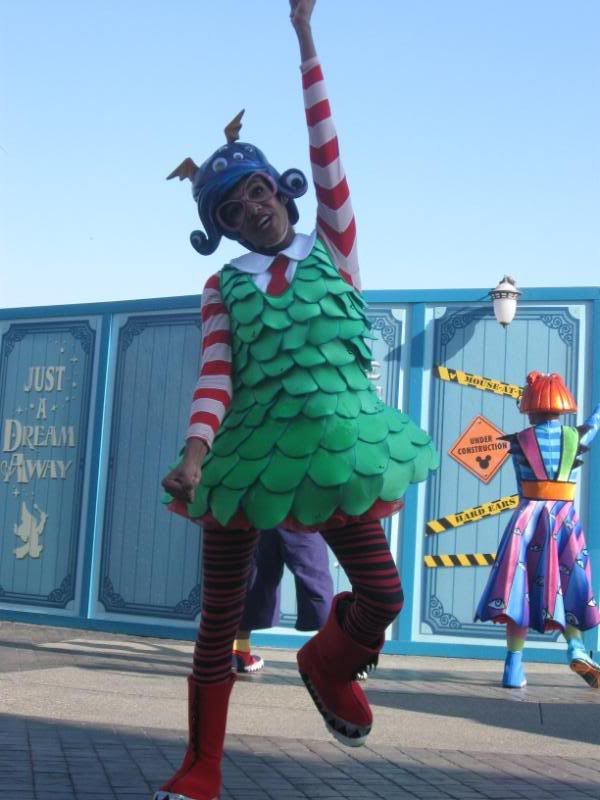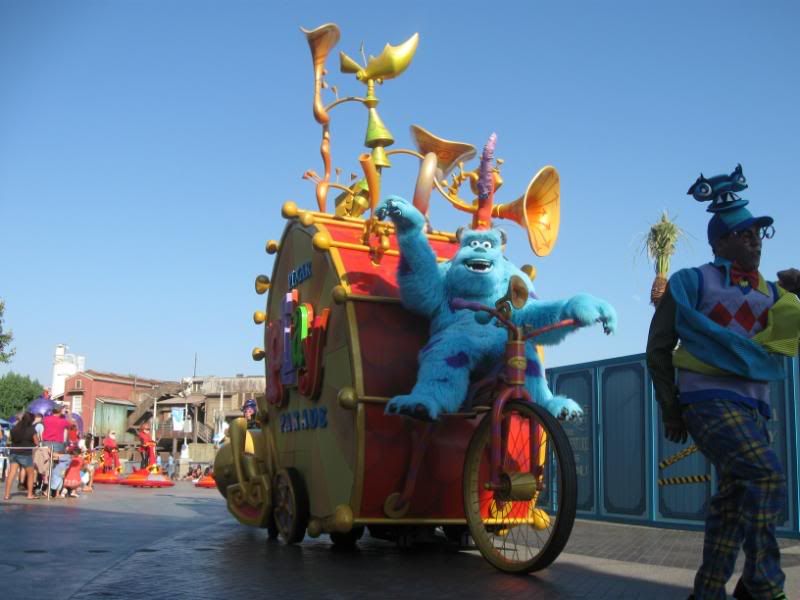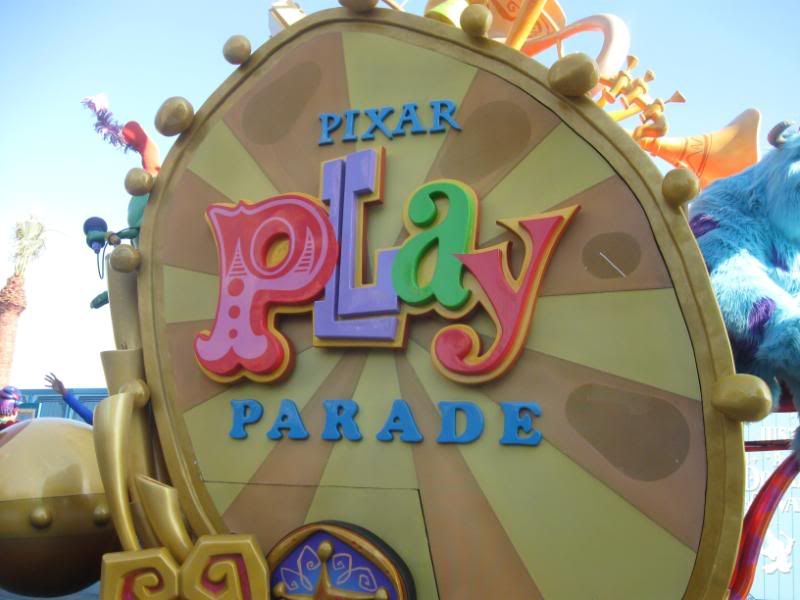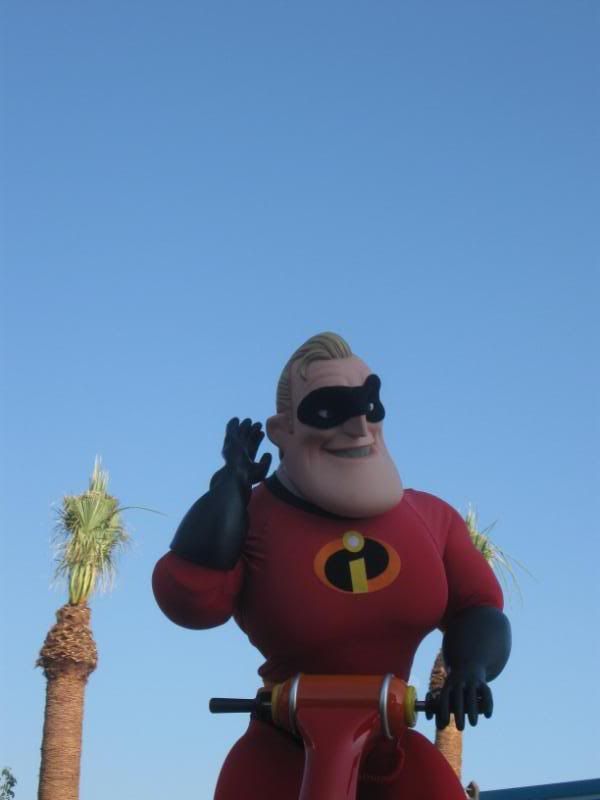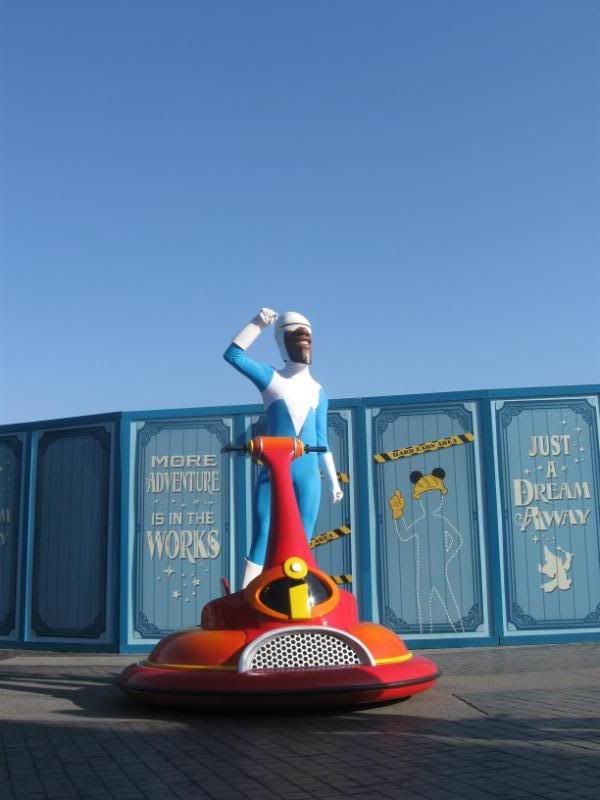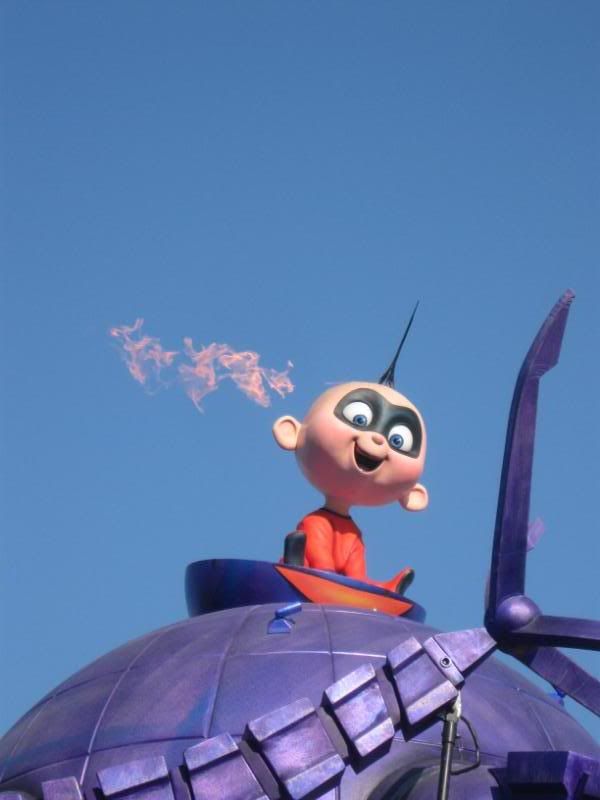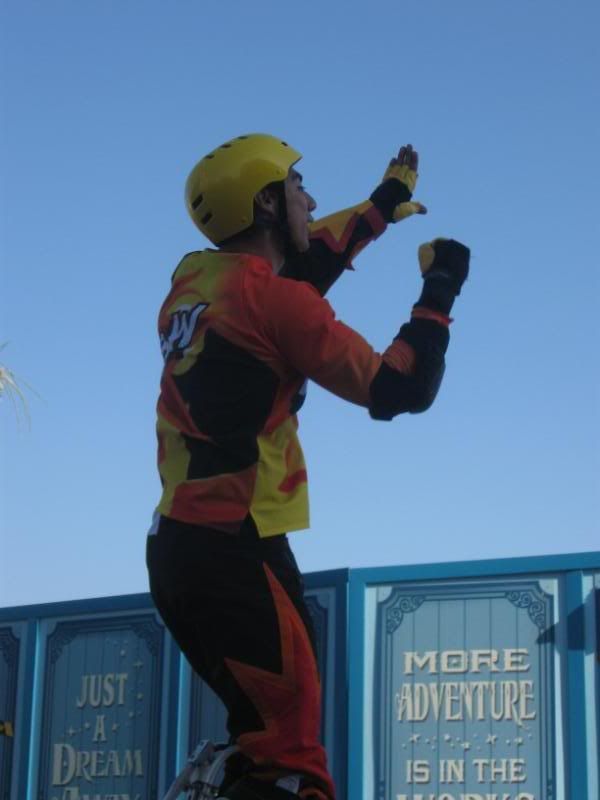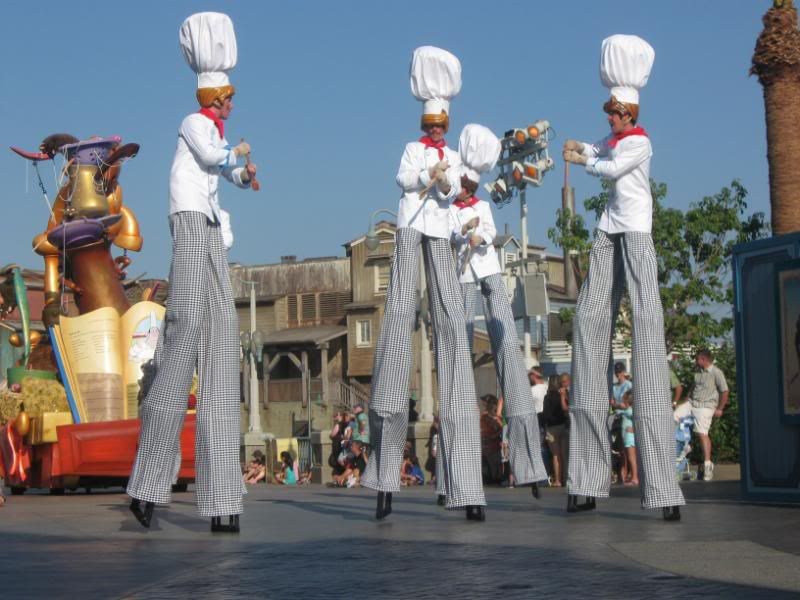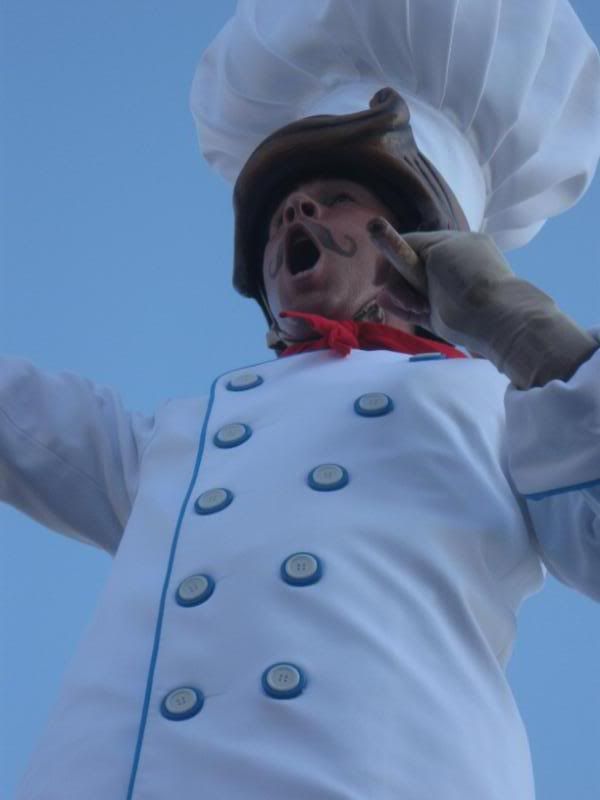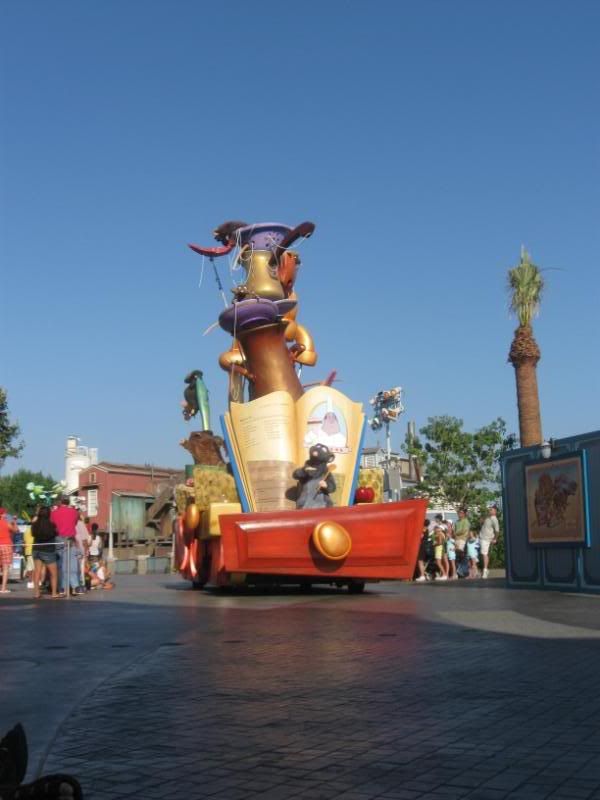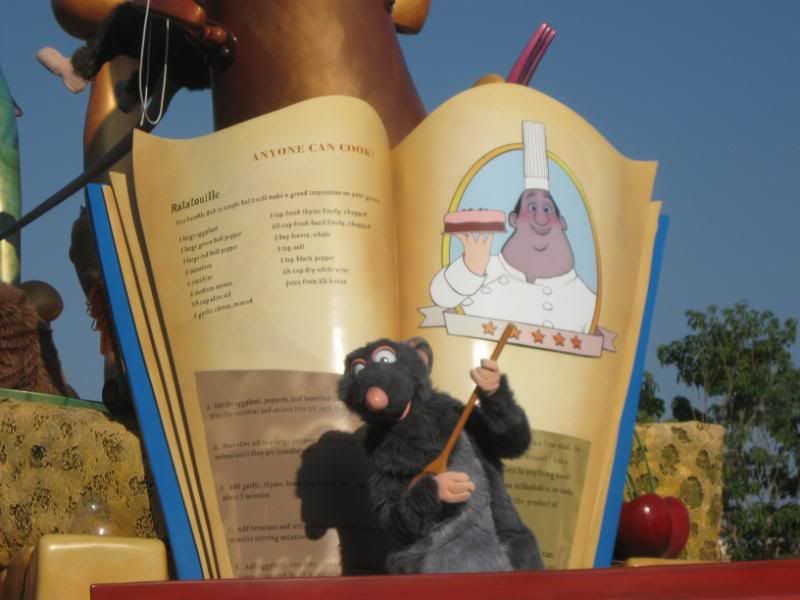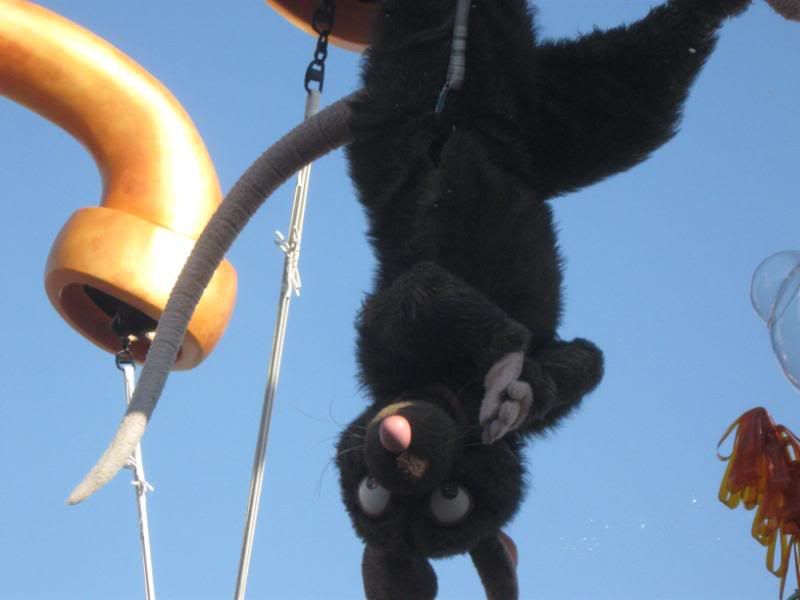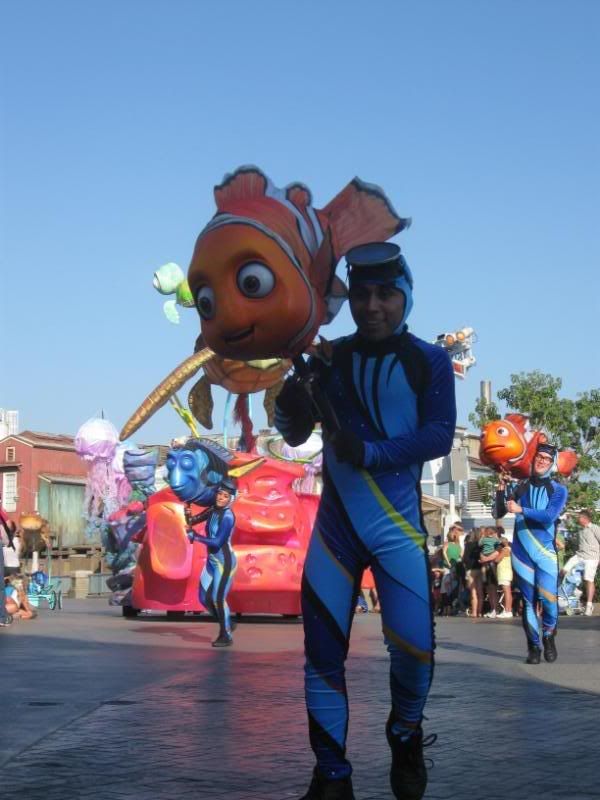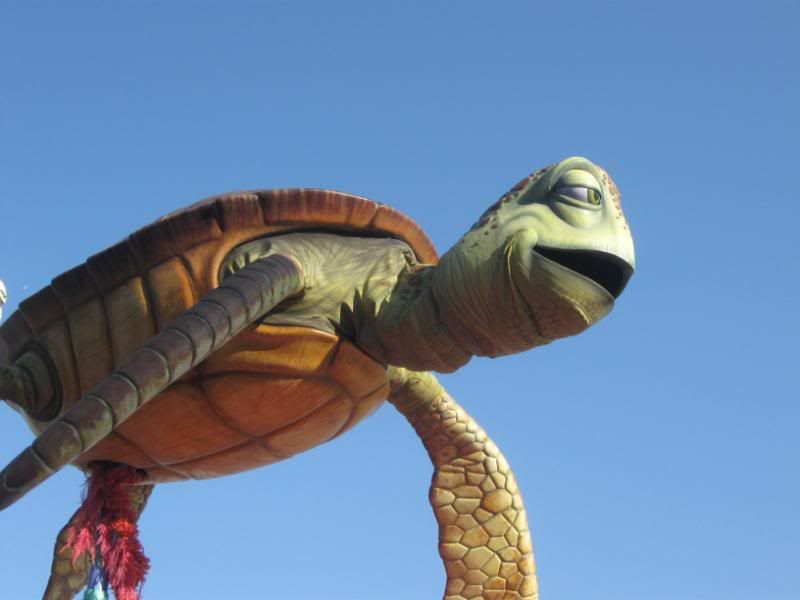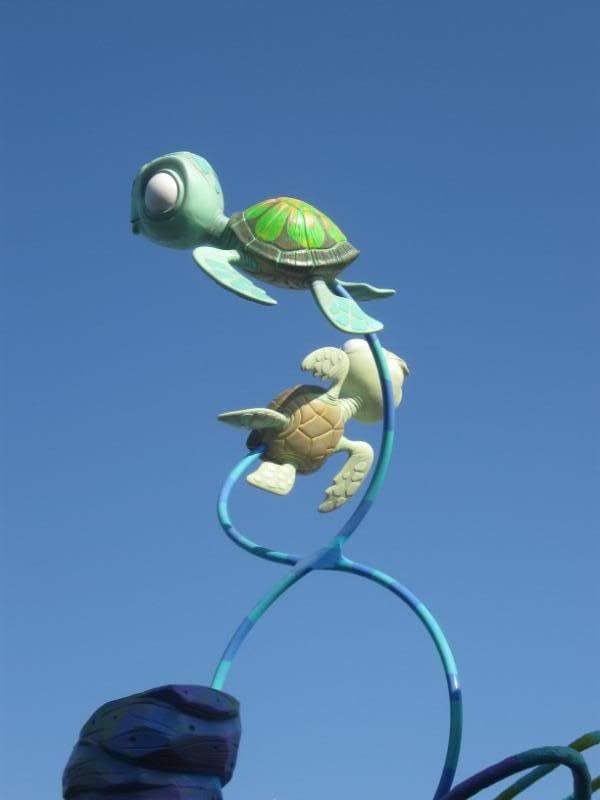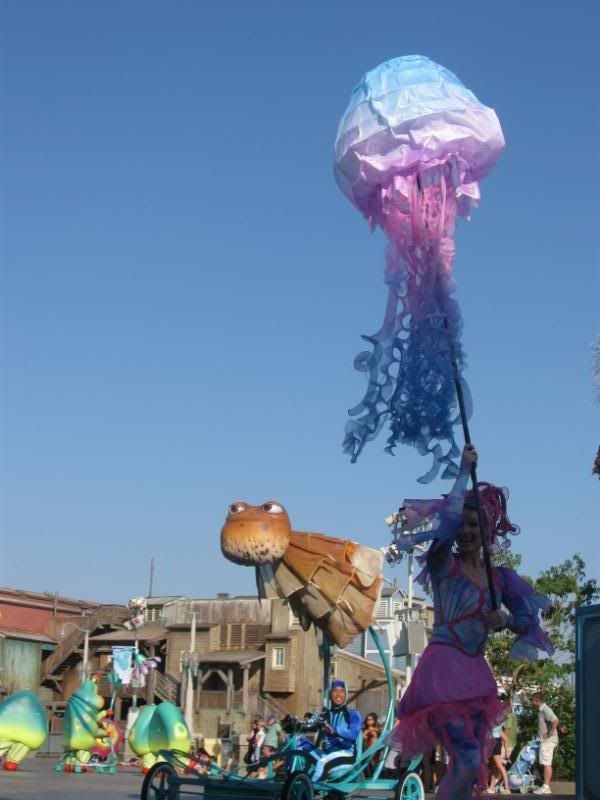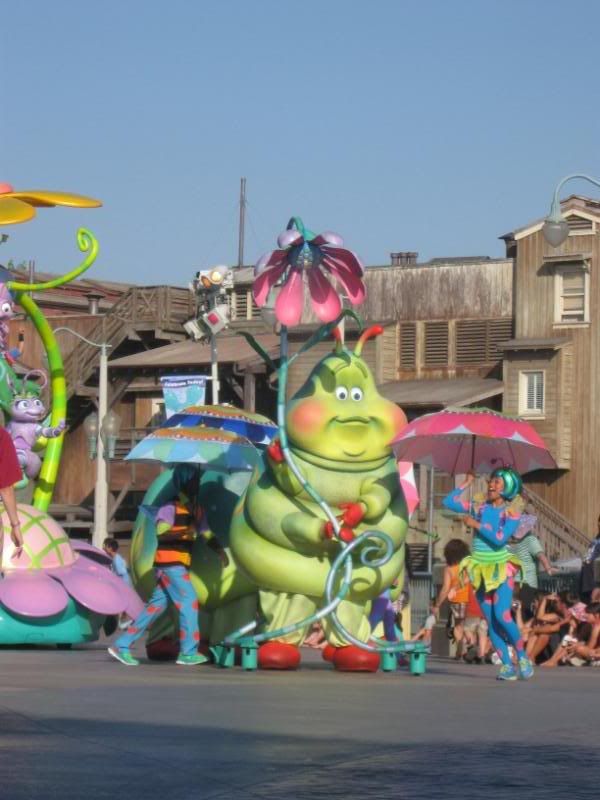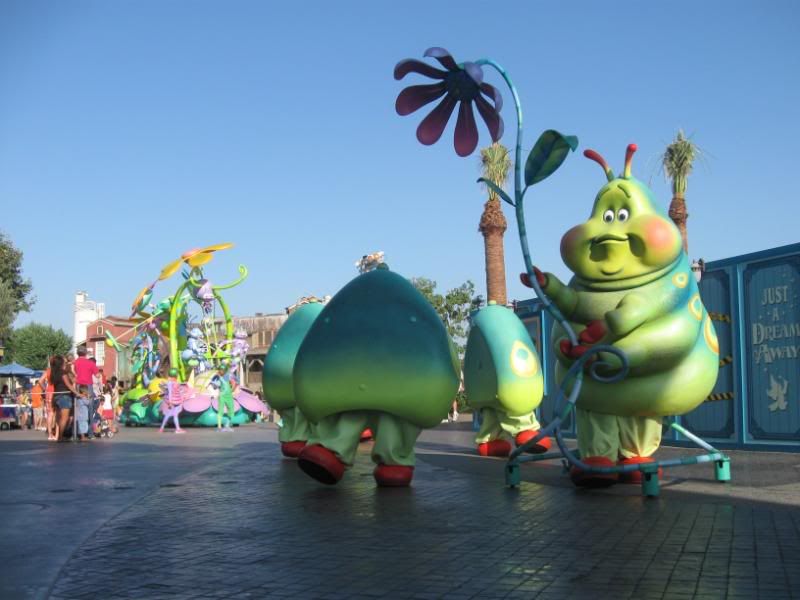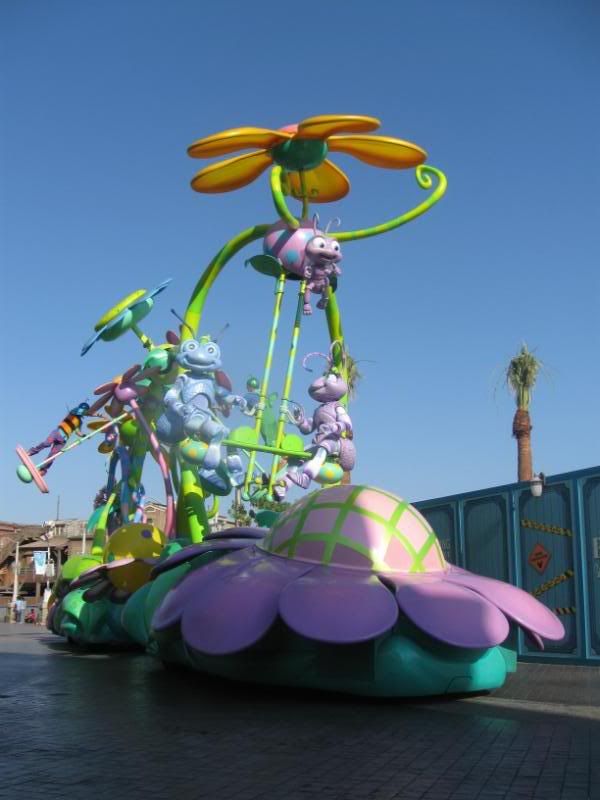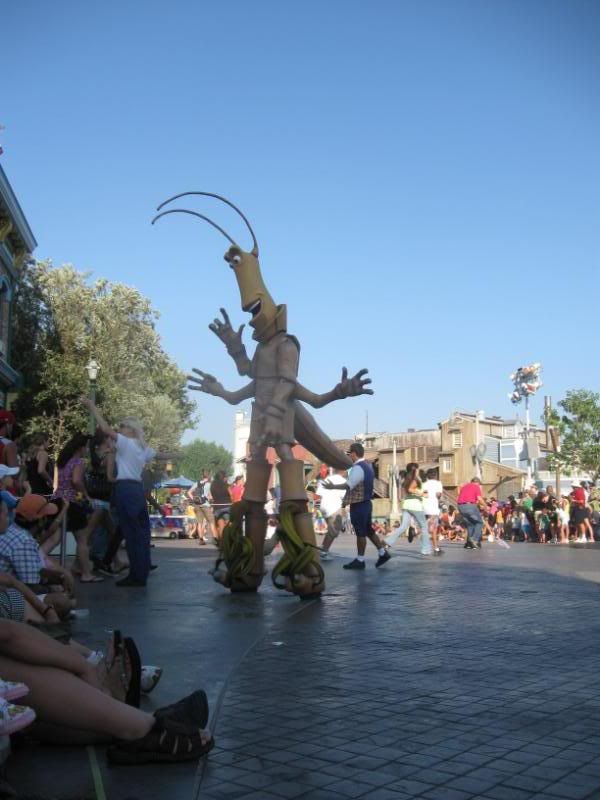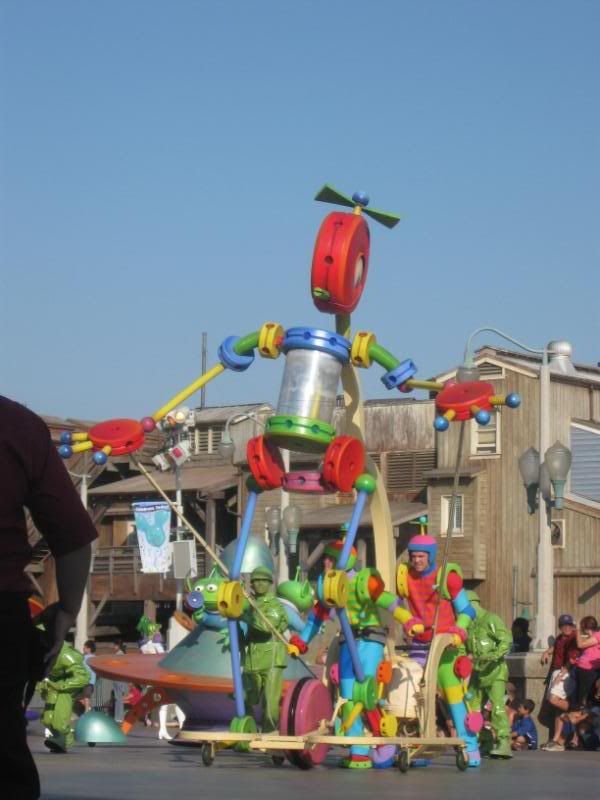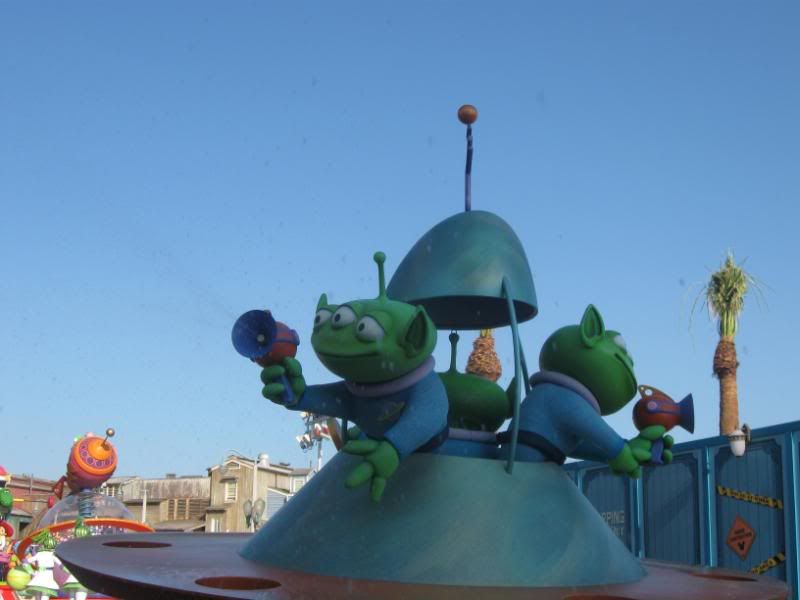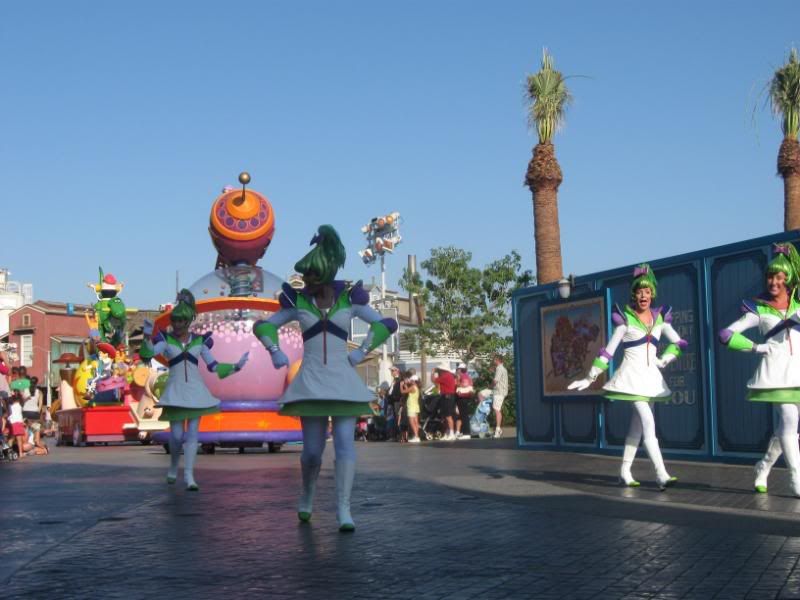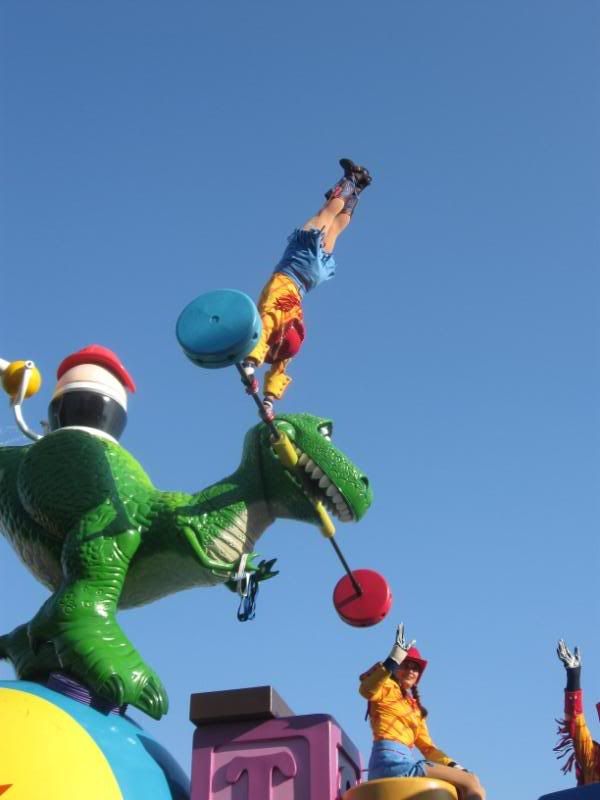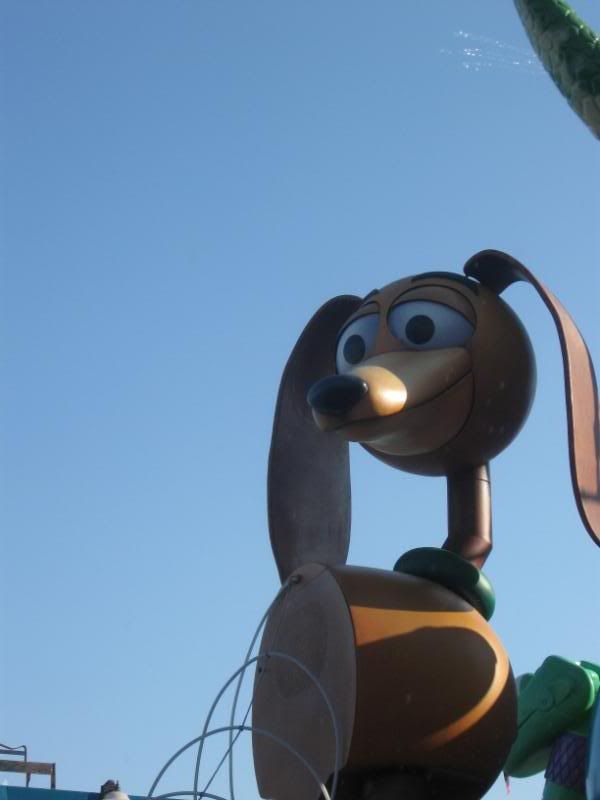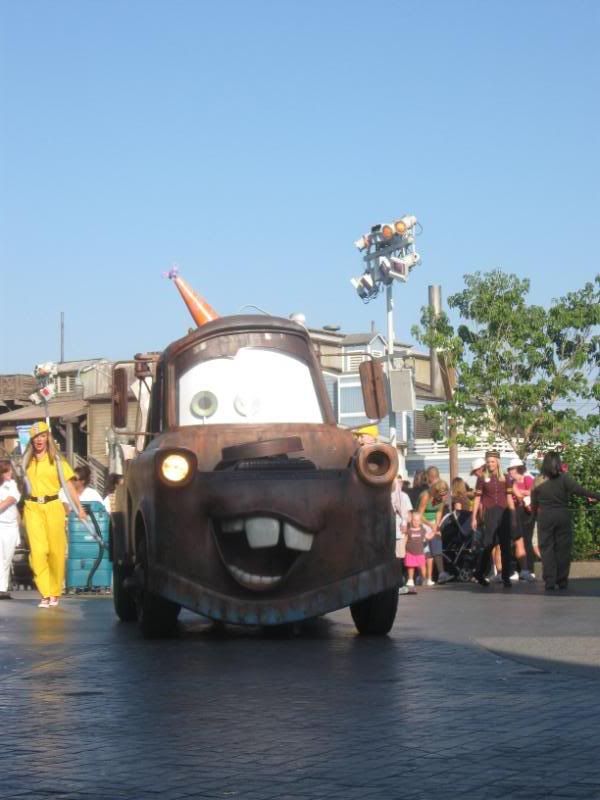 After Pixar Play Parade, we did a few more rides before grabbing a spot for Electrical Parade.  If you want to see the photos I got at Electrical Parade check out this posts.
Overall, we had a great day and we headed out after Disney's Electrical Parade.  Thanks for reading and leave your comments and park thoughts.