So my journey continued at Six Flags Discovery Kingdom and after already doing a fair chunk of the park I caught the Sea Lion Show which I had never seen before. I was sort of confused by the stage at first because it looked like the apocalypse while in paradise, but apparently it is a sunset/hurricane/wild fire on a tropical island that Pirates have inhabited. If they would just repaint it, that would be great.
Tomorrow we will continue our journey with a look at the animals and a few more coasters! Stay tuned! Thanks for reading, leave your comments and park thoughts.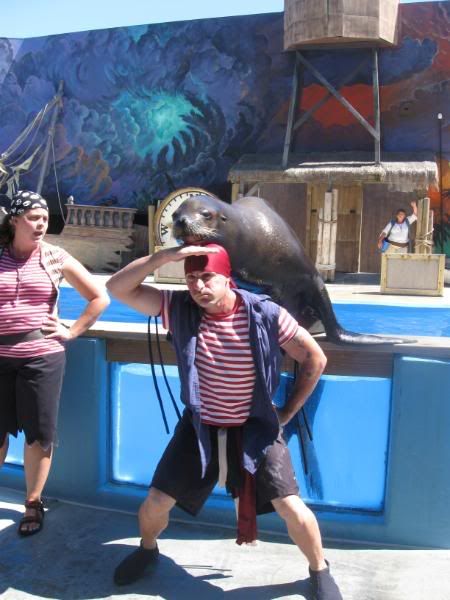 The show began and you could immediately tell it was very Sea World-esque. It just felt like Sea World where the Seal Lions were characters in the show in stead of just performers. I really like this however because while it did seem almost like an imitation, it was done well. This trick was so cool that I almost forgot to take pictures. The guy acted like he was scouting the area and the seal lion was on his head squinting his eyes doing the same thing.

My only real criticism about the show was the talking. It was like a monologue at parts because they would just blabber on and on about there treasure and the worst thing is the girl is holding a microphone! I didn't know pirates had microphones. Either way, the performers were into the performance and this show beats, the Merlin's Dolphin's Harbor, Celebrate Shouka, and Odin's Temple of the Tiger.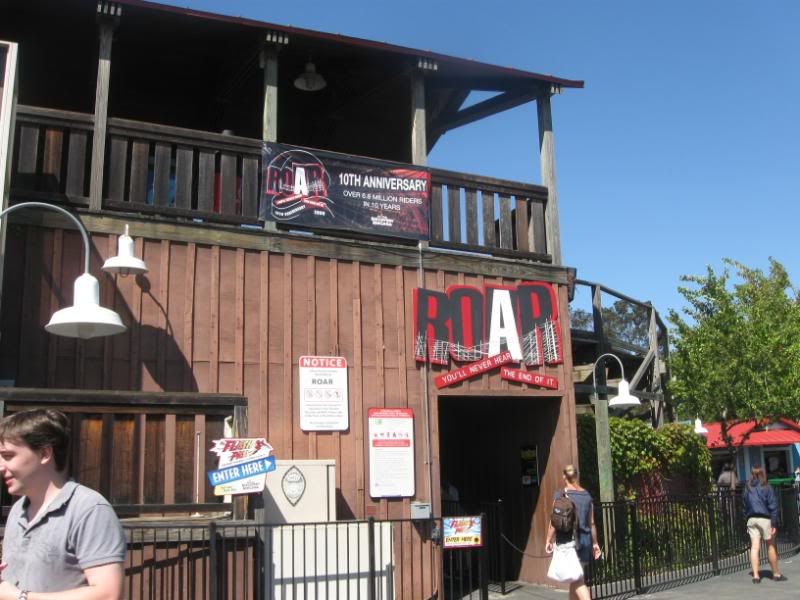 Roar was our next attraction of choice. I loved the short line, the no wait for back row, and the fast train operation about this ride but everything else is pretty much meh. I must say that Roar was really rough and became almost unenjoyable. But it wasn't so it was still enjoyable but by no means is it any Terminator or Ghostrider in my book. Still a great fit for the park though.

Tony Hawk's Big Spin. I rode this one expecting your average spin, I was completely and utterly wrong. Complete madness and we didn't stop spinning the entire ride, I swear the only people I saw spinning faster were the other members of my group behind us. Total madness.

Tony Hawk still has the best crew in the park. Not only do they try to fill every seat but they also get the cars in and out very quick. Unfortunately though there seemed to be a problem with the computer system as there was only 1 car at a time on the main track which did make the line move slow.

Now we walked across the entire park so we could grab a seat for the Elephant show. Along the way we got a glimpse of the popular Thomas the train passing by. I promise that one of these days I will ride this, just so all of you reading can get a glimpse of how it feels.

It was time for Tava's Elephant show. Tava is the parks signature elephant and has incredible trust with her trainer, who's name has passed by head. What can be said about this show? Best show in the entire park, without a doubt. The show was not designed to be grand by any means, it has a small theater and only a few people working it with one animal. But that is what makes it so incredible. Tava is literally a few feet away and there is no net, it is natural and calm and everyone is at harmony.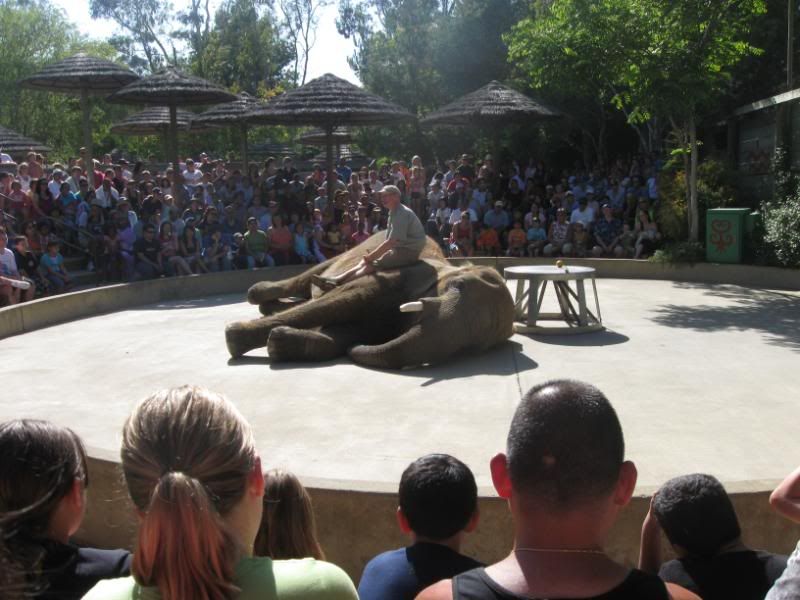 Funducational is a stupid statement but that is what this was. Alot of parks try to achieve it and fail miserably at it however this show did such a nice job of making elephants look like precious creatures with feelings, and deserve to receive some donations. Notice the trust as the elephant is laying down in her weakest position as it takes her a while to get up. Elephants don't even lay down in the wild to sleep, they lean against a tree. Again, it goes to show how unique and incredible it was.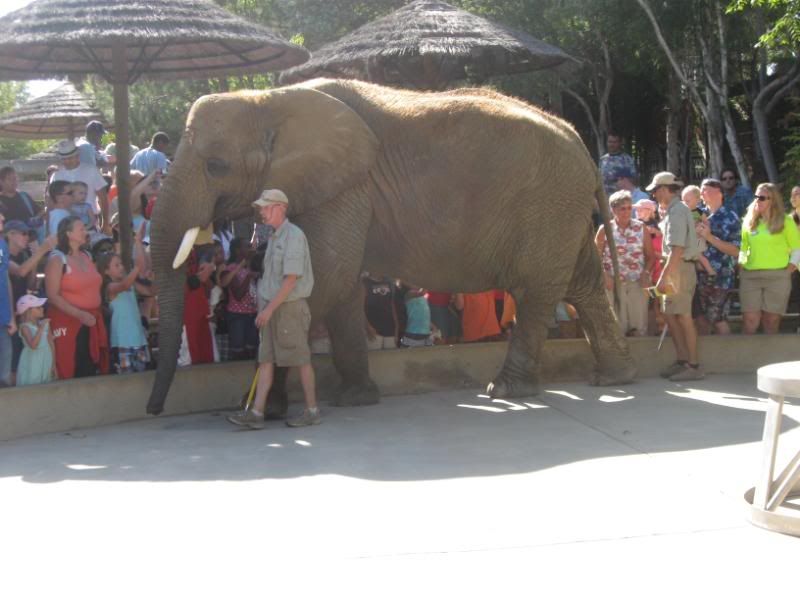 At the very end, everyone got to pet Tava which was very cool because she was literally inches away from you and if this elephant went bezerk you were done, she could grab you and do whatever she wanted but no I think she actually enjoyed it. A must see while at the park. I actually preferred the show over Boomerang which is close by.