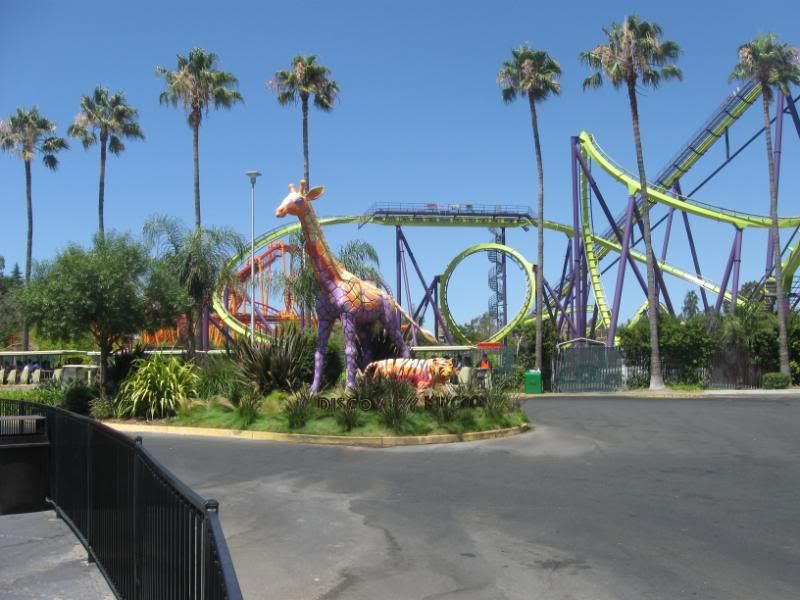 With friends in town it was time for another trip to Six Flags Discovery Kingdom.  Due to an doctor's appointmenet I couldn't make it to the park until around 12:30, 2 hours after the park opened so I was expecting large lines.  However I was surprised to find that most of the lines in the park were very small and allowed for multiple re-rides.
Arriving to the park, we immediately got lockers that way we wouldn't have to pay to every time we would go on a major roller coaster.  I reccomend everyone do this at any Six Flags park they go to.  Also bring your own drinks, saves you loads of cash.

First up was Medusa, my favorite coaster in the park. After riding this just a few weeks after riding Scream! my opinion has totally changed. Medusa is far superior. Medusa is not only smoother but usually more forceful. Another thing that I like about Medusa is the fact that it is totally unique which is something that is becoming harder, and harder to find at Six Flags parks.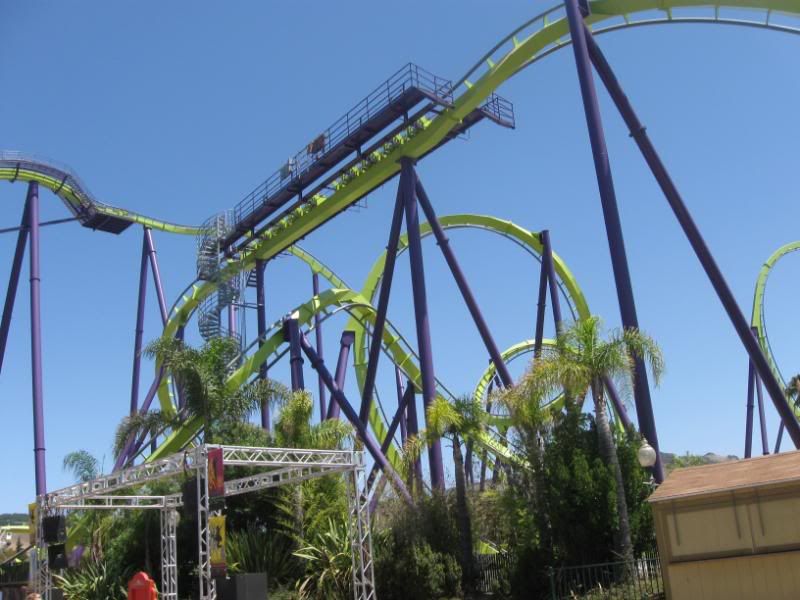 One thing that I do not like about Medusa though is the Roll Over. I understand that the park didn't have the space to handle a Cobra Roll, so they opted out for this element, which I am fine with but by no means does it whip you around or give you the forces of the cobra roll. Cobra Rolls also feel smoother to me for some reason. However from the mid course break run on, Medusa beats Scream!.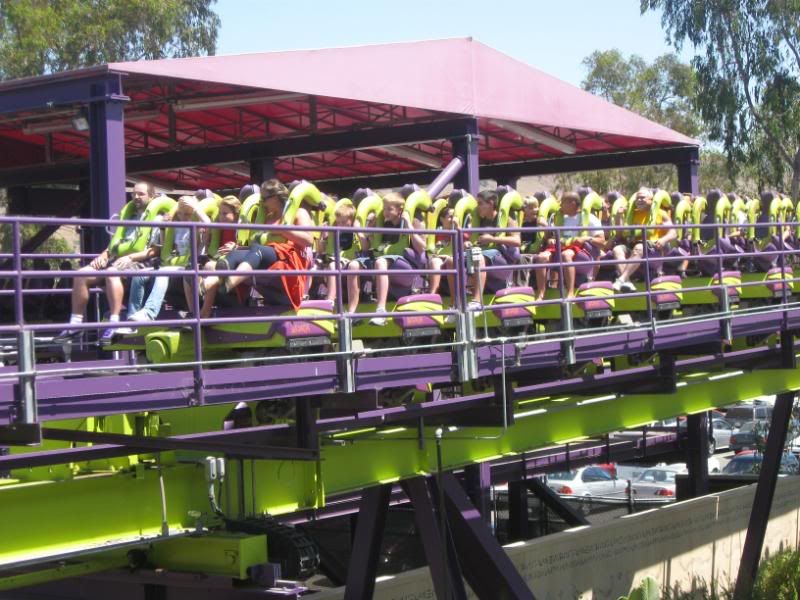 A group of happy riders returning from there trip on Medusa! Today the ride operating crews were working great. They moved at a good speed and I only saw one ride operator the entire day that seemed to be in a completely bad mood. I had trouble getting the seatbelt attached to the restraint and he comes by, pulls it, it comes out and says to me "Can't buckle your own seat belt huh?" I seriously wanted to say, "And you get paid for acting this way?" But no, he was the one and only problem I saw as far as employees go.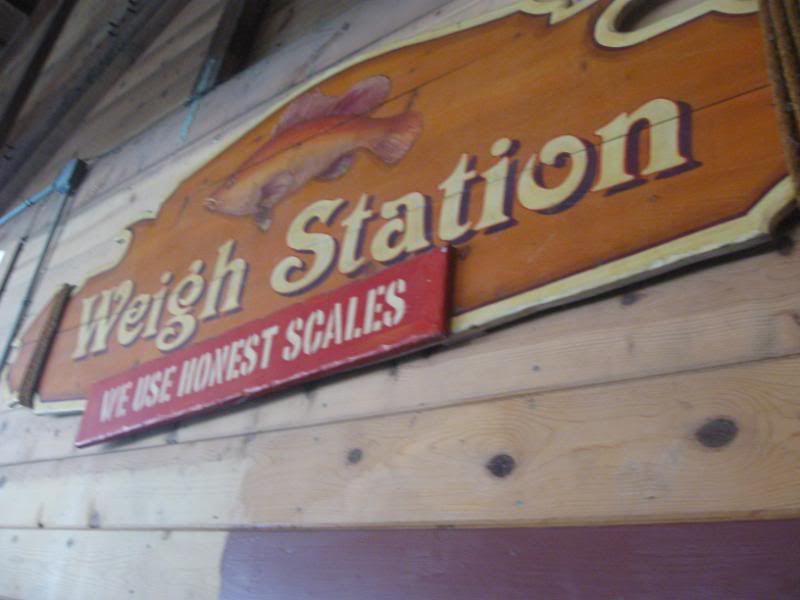 It was sort of hot, but not hot enough to get soaked, so someone had the bright idea of riding the water ride. That was stupid, never again. Since it was the same ride as CGAs I didn't expect to get wet at all, however when the riders came back to the station they were dripping wet, therefore I decided to duck. Didn't work, got soaked. Didn't dry for 2 1/2 hours.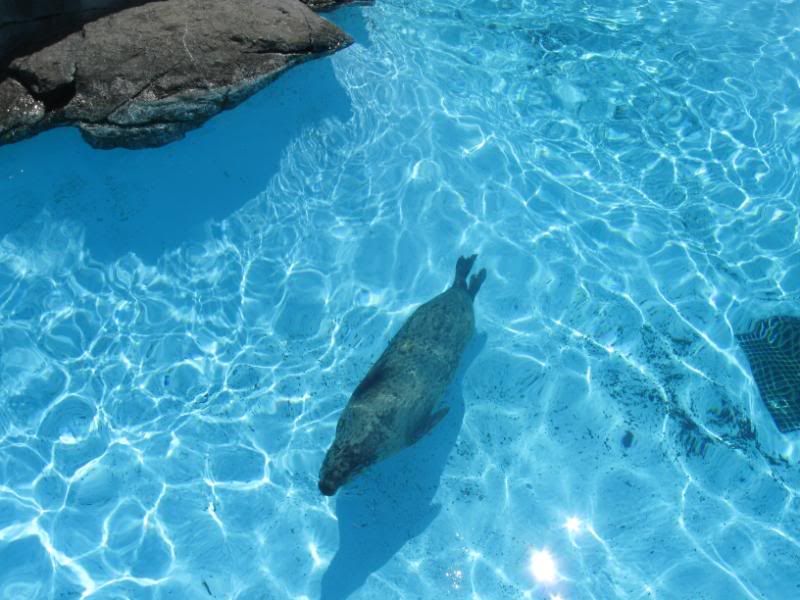 As we headed over to the other side of the park, we fed the seals and sea lions. I think that it is worth spending the 5 bucks to have a seal start barking for you as you feed him fish. It is funny, when you drop one fish in the water every seal and sea lion in the entire pool surrounds you before a seagull starts wanting to get in the action!

We headed right next door to the Sting Ray pool where you could pet Sting Rays. Unfortunately there was no awesome flying coaster to go along with the exhibit however many people, children and adults alike, enjoyed petting the Sting Rays as they passed just on the surface of there finger tips.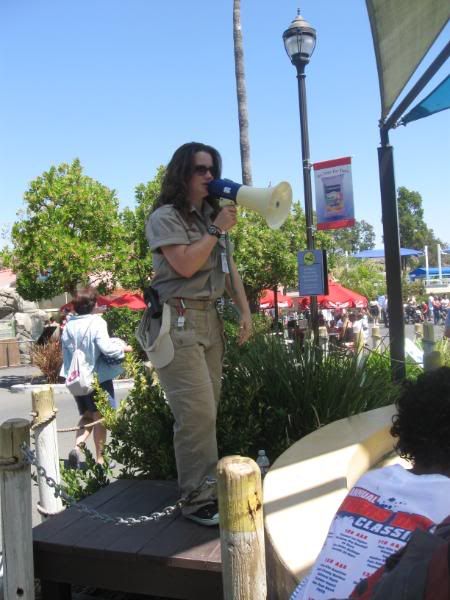 Another example, of an excellent employee. Not only did she give out information about the Sting Rays but she also would tell people to behave but in a very clever way. It made it very enjoyable for not only the audience, but also the surrounding workers around her who got a good laugh out of it and played along.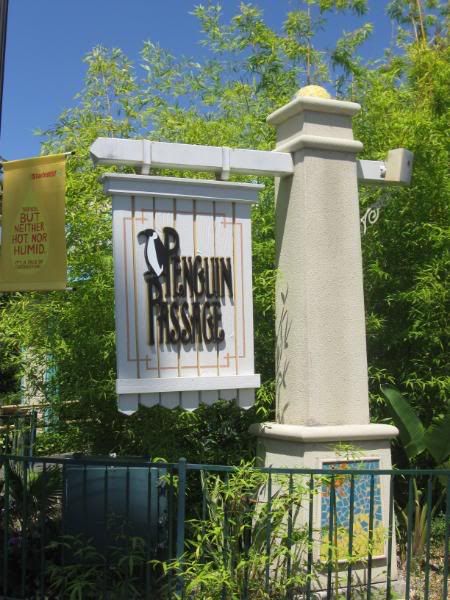 "If you don't like Penguins, you aren't American." I believe fully in that statement, as they were on display as one of the coolest creatures ever found on this planet. Six Flags named all of their Penguins and the employee could name all of them too, mind you there are probably over 20 penguins in the exhibit and the only man made markings they had were colored bands with one letter on them.

Some were sun bathing, some were swimming and others were just chilling out. All of them seemed to have one common goal which was to relax and soak up the attention. These guys seemed happy in there exhibit.

Since there wasn't much time before the Seal Show started we chose to hit V2 since it had such a short line. V2 is a great roller coaster so I am not sure why it isn't nearly as popular as lets say Roar, or Tony Hawk's Big Spin. Often there will be several open rows for the ride on my visits. I love the middle of this ride because you are stuck upside down for several seconds twice!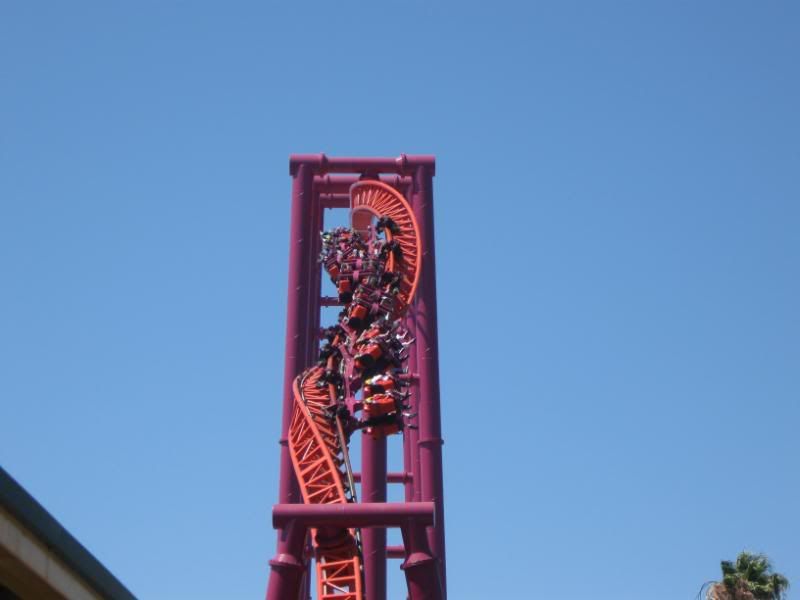 Here you can see how V2 differs from its cousins. Since the park didn't have the right to build over a certain height for the ride the park made this new element which allowed for maximum excitement while still keeping to city's laws. Unfortunately I haven't been on the vertical versions so I can't tell you which is better.

This is a fun little shot I took as the front of the train was passing by. Gives you a concept of how fast this ride actually goes. High speed, high heights means one fun ride!
Alright, until next time. Leave your comments and park thoughts.