Today, Carowinds announced Intimidator, their largest investment in the parks 37 year history. The $23 million dollar B&M Hyper Coaster will be the break almost every record in the southeast as the tallest at 232 feet, fastest at 75-80 mph, and longest at 5,316 feet. This is Cedar Fair's second roller coaster this year to have the "Intimidator" name and be themed to legendary NASCAR driver Dale Earnhardt.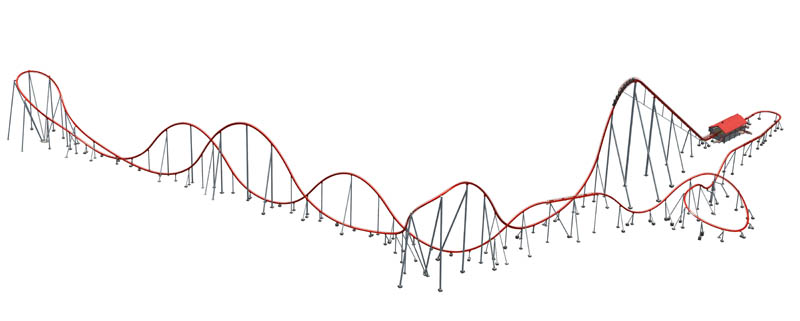 The ride features a fairly normal B&M hyper layout, but many of those typical elements have been slightly modified. For example. both the 2nd drop and the "hammerhead" turnaround both feature twisted s-bend drops. B&M has also introduced an element that hasn't been seen on past B&M Hyper Coasters called a "diving spiral," similar to a scaled down version of Son of Beast's first helix.
Full Stats:
Height: 232 feet tall
Drop Height: 211 feet
Speed: 75-78 mph
Length: 5,316 feet long
Drop angle: 74 degrees
Ride Time: 3:33 minutes
Capacity: 1,600 riders per hour
Size: 10 acres
On-ride Animaton:
Renderings: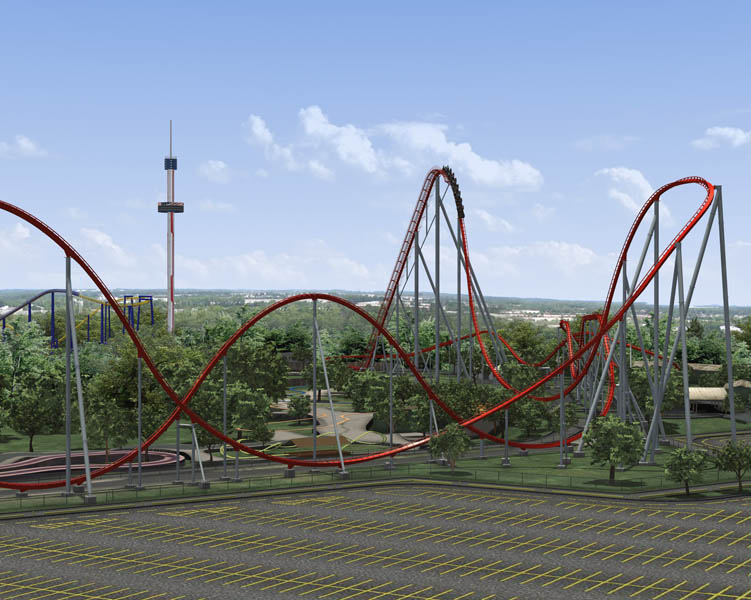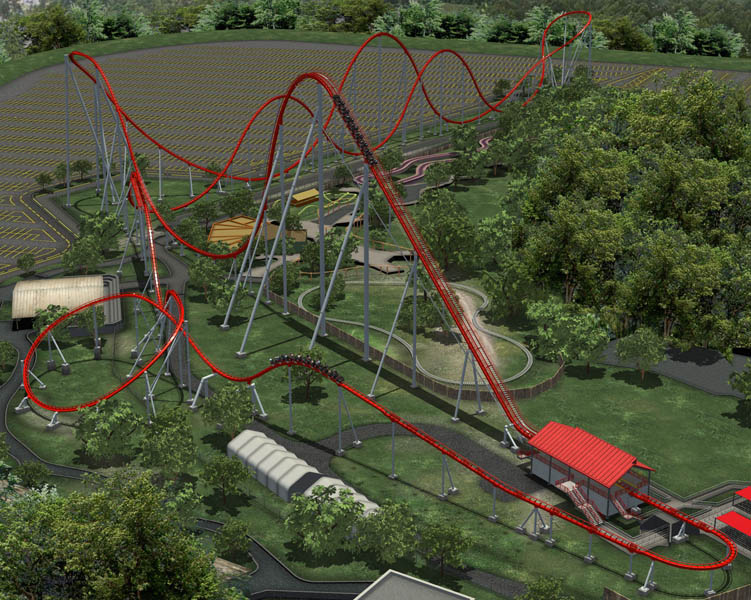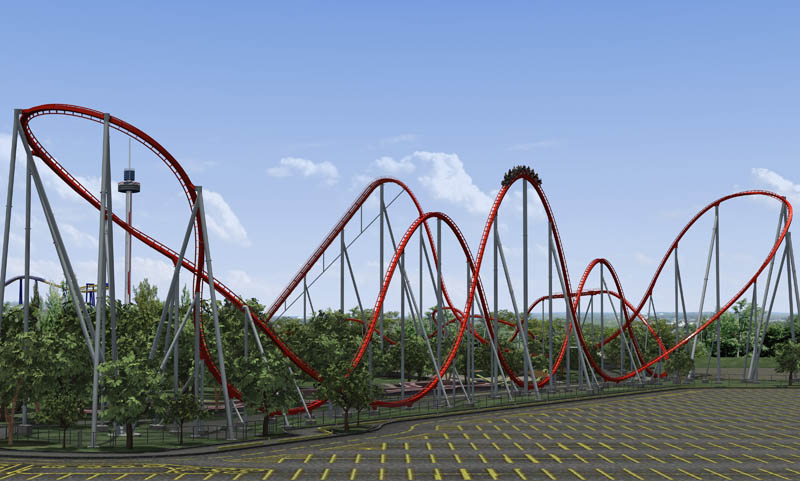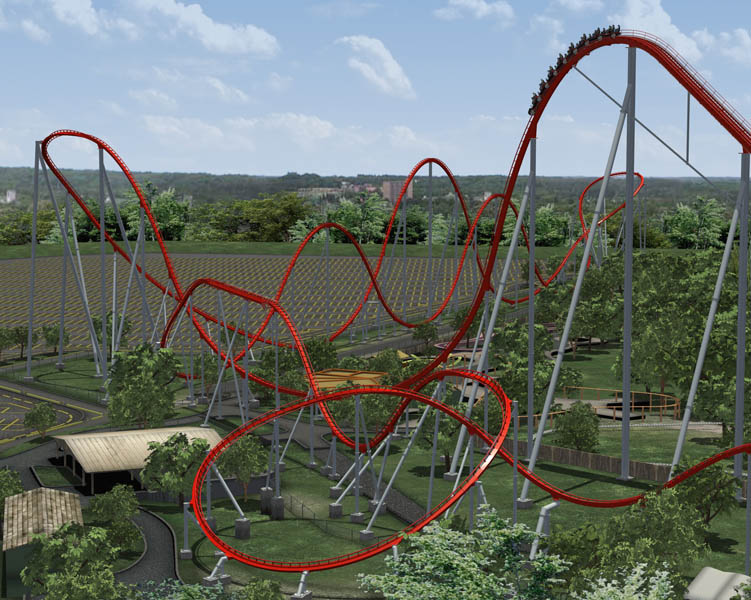 See more renderings and concept art here.
Intimidator will debut at Carowinds in the Spring of 2010!