What some would call the highlight of the D23 Expo was the models and concept art for the upcoming Mystic Point area of Hong Kong Disneyland.  As part of a massive expansion project to bring more people into the park, Hong Kong Disneyland is adding 3 new lands; Toy Story Land, Grizzly Trail, and Mystic Point.  Each area will be unique to Hong Kong Disneyland and within these 3 lands are 2 major E-Tickets.  One of those E-Tickets (for those of you who don't know, an E-Ticket is a top of the line Disney attraction) is Mystic Manor.
Hong Kong Disneyland opened without a lot of things, and one of those things was a haunted mansion.  As a result, Disney has decided not to make your typical Haunted Mansion attraction.  Instead, they opted out for an incredible, unique, and new experience.  Dubbed Mystic Manor, riders will board trackless dark ride vehicles and take a tour of a very mysterious mansion.
While Mystic Manor does have a very detailed story, it posed a challenge.  Hong Kong Disneyland has 3 official languages.  Most every show, sign, and logo is in Cantanese, Mandrain, and English in some form or another.  Because of this, the Imagineers used diolauge to an absolute minimum.  There will be very small diolauge in the begging of the attraction but the bulk of the attraction will rely heavily on other means of universal communication.
What is this detailed story of Mystic Manor you ask?  Well Lord Mystic, is a world famous traveler.  He explores the world and when he stumbles upon an artifact of his liking, he brings it home to his beautiful manor.  Covered with artifacts, paintings, and other items from around the globe.  The manor is Lord Mystic's life, that and his pet Albert, a curious little monkey with a mind as open as Lord Mystic's himself.  One day, when the lord is not at home, Albert stumbles upon mysterious music box.  When he cranks the music box, it releases magically glowing dust that enchants the home and bringing everything in it too life.
Watch out and your scenic tour through the explorer's mansion becomes an adventure to save your life with twists, turns, and surprises beyond your imagination.  Below is artwork of what you will encounter.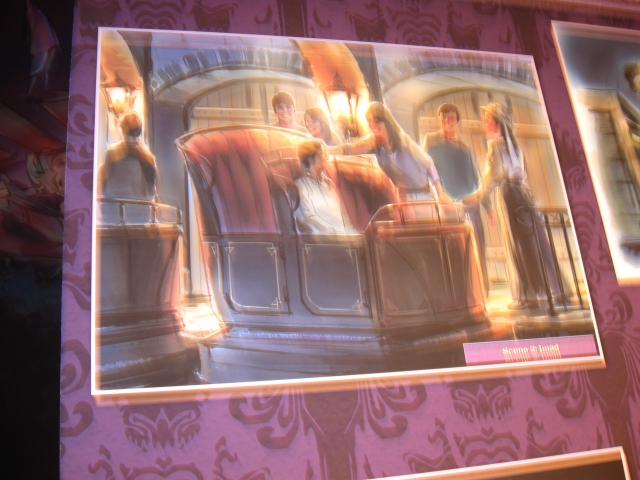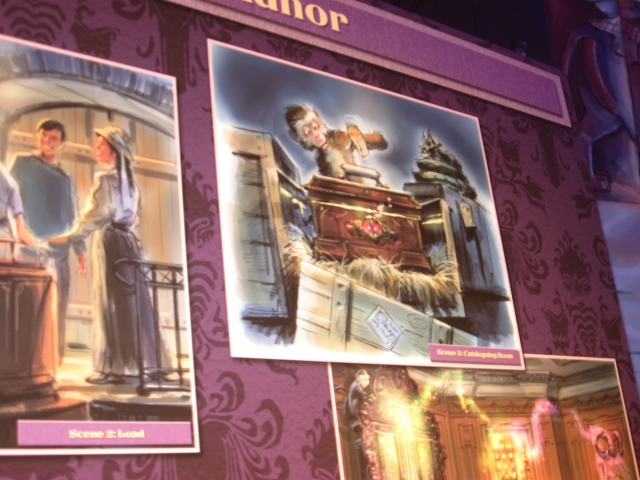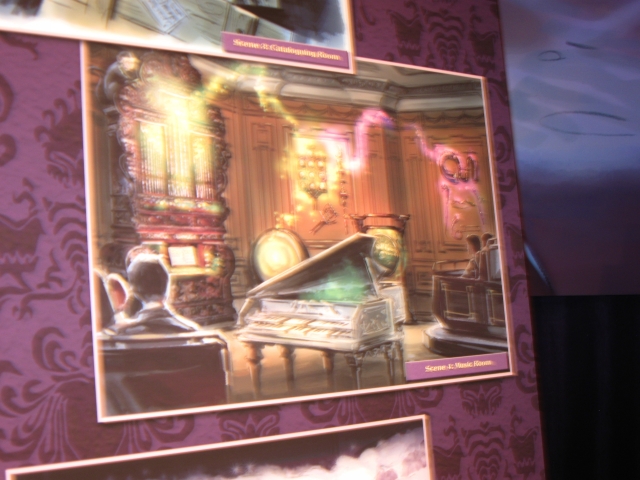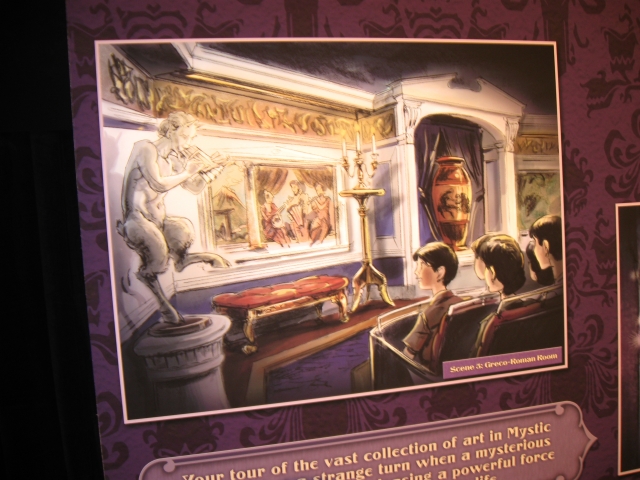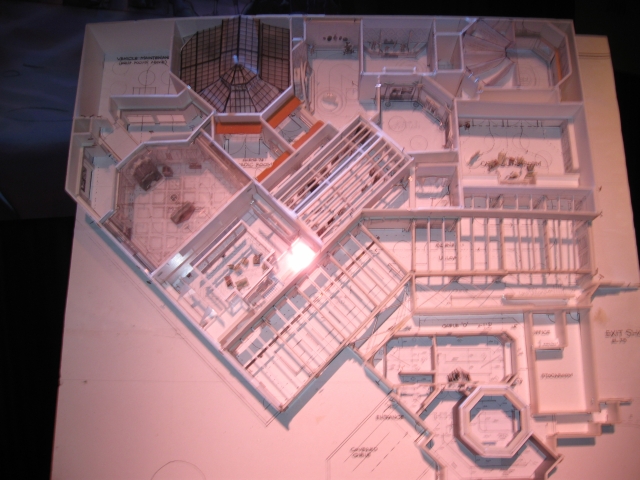 (Sorry for the blurry images)
While Disney has yet to release details about all of the attraction yet, they have shown quite a bit at the D23 Expo.  Mystic Manor will include a preshow, and use a trackless ride system similar to Pooh's Huney Hunt technology in Tokyo Disneyland.  Expected to open around 2013, Mystic Manor looks like it will be in the running for worlds best dark ride.
What do you think?  Leave your comments and park thoughts below.