When you think of Halloween and Disney Parks, you may think of silly, trick or treating,  and very childish decor.  However, this is by no means the case at Hong Kong Disneyland.  The park has been taken over by dark forces that reak havoc all over the area.  Including 3 haunted houses, 1 devilish scare zone, and a world class parade, Haunted Halloween at Hong Kong Disneyland is more terrifying then ever before.
Hong Kong Disneyland has been going after the 'haunted' style event since around 2006.  Ever since the park has continued to expand and add more each and ever year.  Lets take a look at what Halloween has to offer at Hong Kong Disneyland.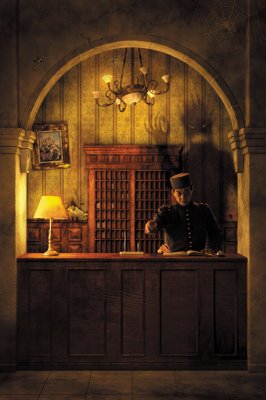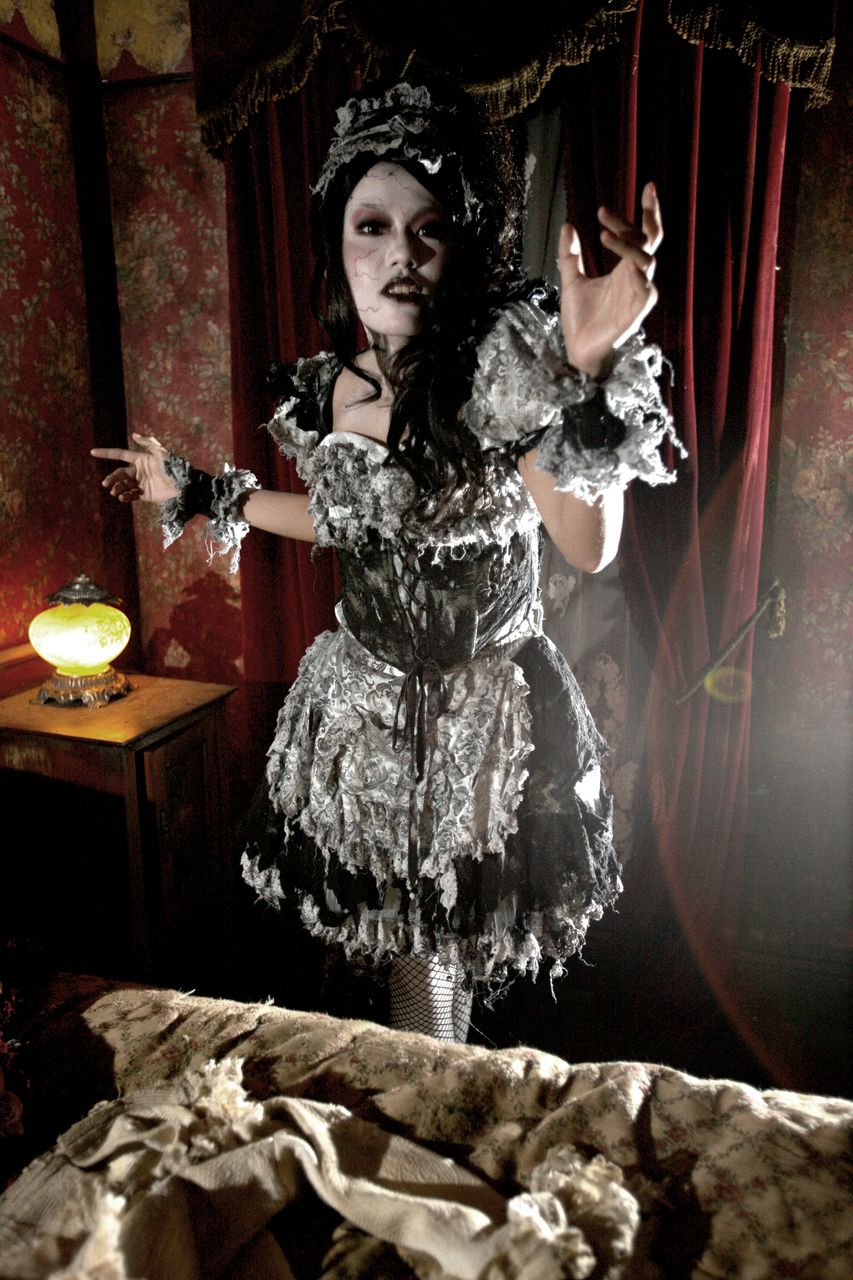 The first Haunted House any Disney park has ever done was the Main Street Haunted Hotel.  The now famous Haunted Mansion was originally designed to be a haunted walk through on Main Street.  Now at Hong Kong Disneyland, the original plans have come to life.  Beware of the ghosts that inhabbit this hotel after a tragedy.  They have had everything taken away from them, but now will they take you!?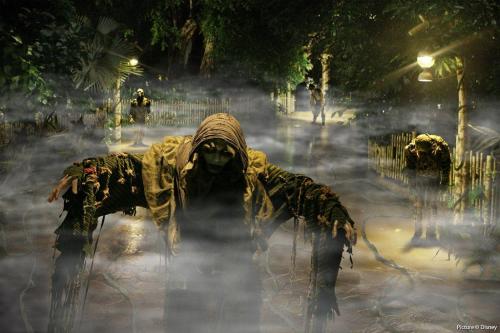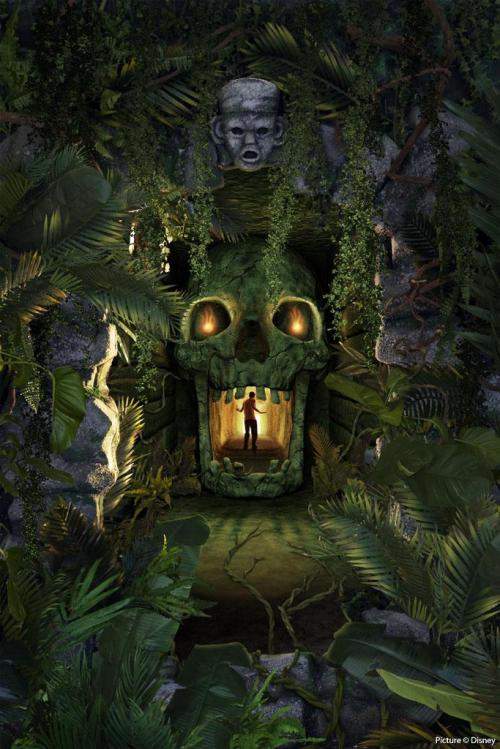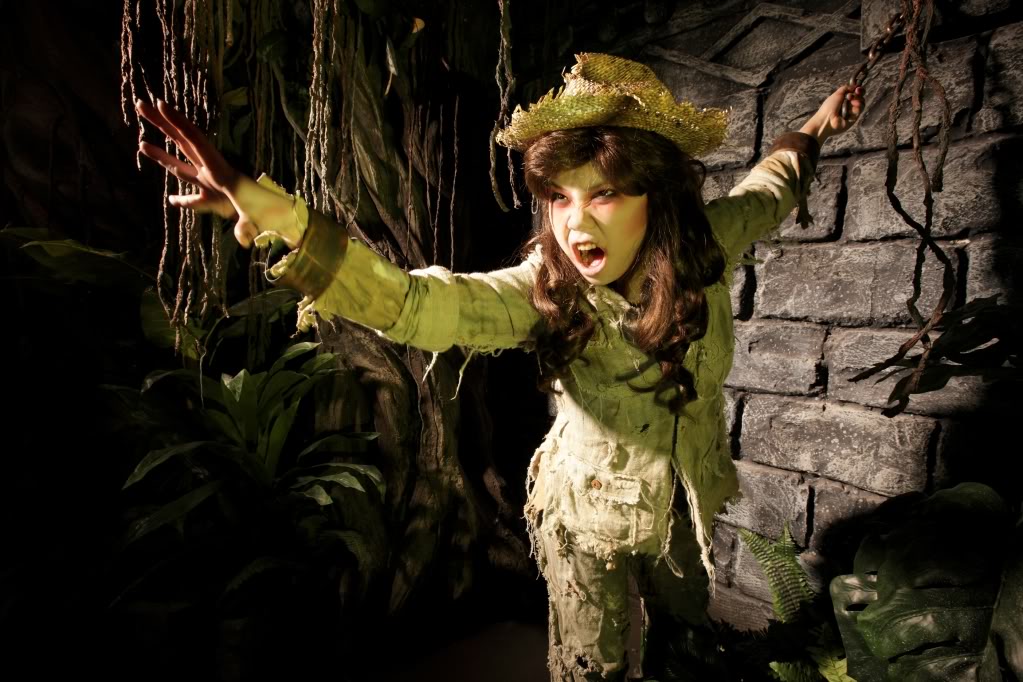 The Dark Forces have reached Adventureland as well.  Those who are dead have come back to life to haunt the ground of Adventureland.  Walk through Adventureland covered in fog and crawling with creatures.
In Demon Jungle, explorers went into the vast jungle and never came out.  Now it is your turn to get out but will you escape the dark forces?  Mysterious thing have happened and those once good are now evil.  Are they forever trapped in Demon Jungle!?
In Tomorrowland, a UFO has crashed.  The Tomorrowland Protection Agency began to investigate but when two agents disapeared, the project was immediately shut down.  When you go inside, you learn that the Aliens are about to launch an invasion with hundreds of 'eggs' ready to hatch at any moment.  But what is more frightening is the darker secret this UFO holds.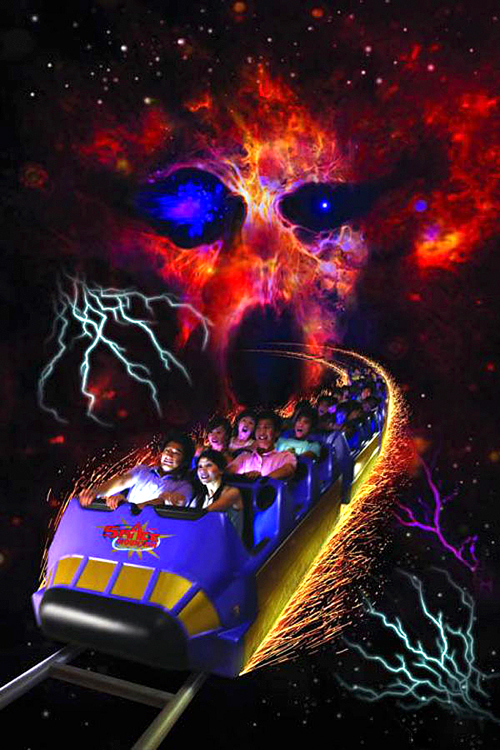 Dark Forces have reached Space Mountain and have turned it into the frightening Space Mountain Ghost Galaxy!  Even darker then usual, this ride features tons of projection, effects, and a haunted soundtrack, sure to scare the pants off of you.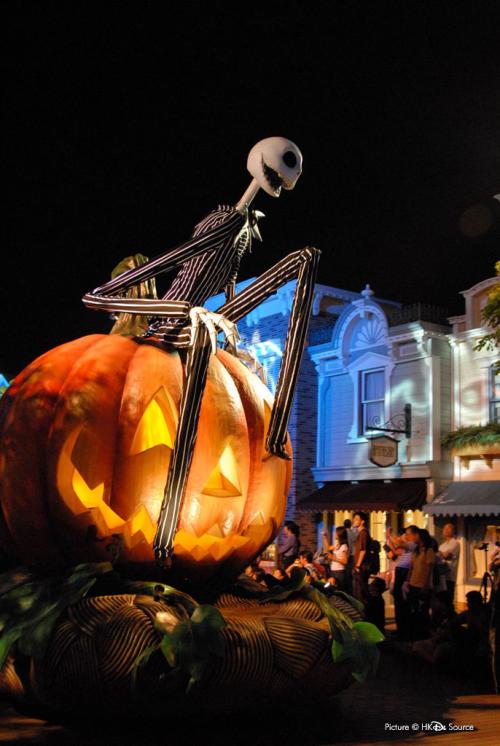 The Dark Forces travel by floats lead by the evil pumpkin King, Jack Skellington.  Him and his minions will create a Halloween so frightful it is hard to imagine.  Twice in the parade, the floats stop, and everything becomes illuminated with a ghoulish blue creating a spectacular sight!
So what do you think of Hong Kong Disneyland's Halloween?  Leave your coments and park thoughts.