Today was a big day for not only Carowinds, but the entire Southeast. Carowinds 13th roller coaster, Intimidator, was topped off, and is now officially the tallest roller coaster in region at 232 feet tall. Crews planned to put the final piece of lift hill in place Friday, October 9, but rain delayed work until today. Even with the amount of bad weather throughout the Carolina's this month, the construction is clearly still way ahead of schedule with the park originally stating that the lift would be topped by October 31.
The park posted the following photos on their Facebook page: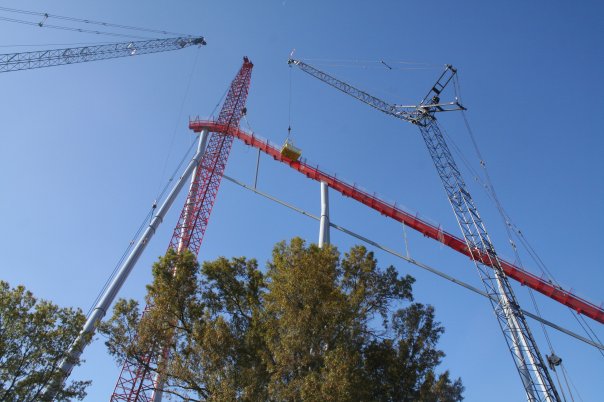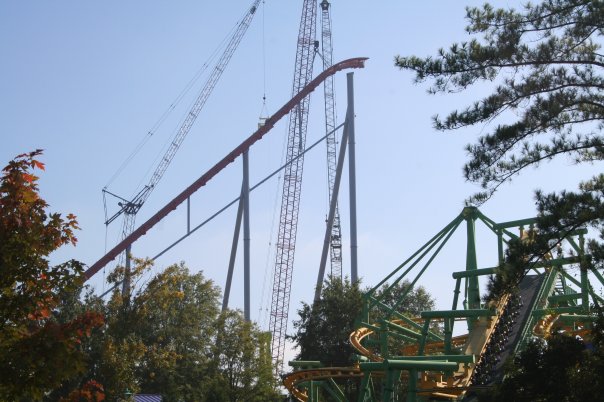 Are you excited about Intimidator? Leave your comments and Park Thoughts!