A collection of small supports have arrived at Lagoon in the last week. Nothing is known about what they're for, but the size leads most people to believe that its a family roller coaster of some kind.
So far these supports are the only development, no land clearing or track at this time.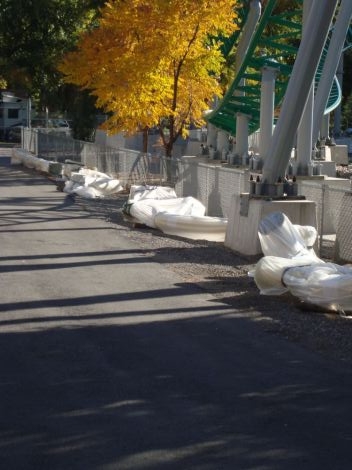 Photo: lagoonisfun.com. More photos can be found in their photo gallery.
.
If this is indeed a good family coaster, then it will surly top off a great decade of coaster additions for the park, With Spider in 2003, Bat in 2005, and the parks flagship attraction, Wicked in 2007.
What do you think these supports will be? Leave your comments and Park Thoughts!