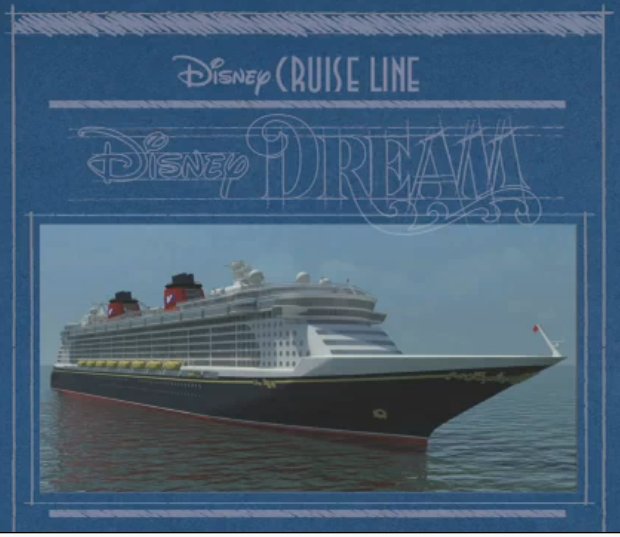 Today Disney revealed some big plans on the upcoming Disney Dream Cruise Ship set to open in 2011. Part of the plans include AquaDuck, the worlds first ever ship board Water Coaster. AquaDuck is a high paced, 765 foot water slide sure to give some great thrills, chills, and spills. Adding to the excitement will be water jets that will propel rafts full of riders up-hill. The real moment on the AquaDuck will be its begging translucent 270 degree curve. It will take riders over the edge, literally, giving them dramatic views of the ocean below.
While this is not the first time Disney has put a water slide on a cruise ship. It is the first time they have put a water coaster on one of their vessels. Infact, it is the first time any Cruise Line has attempted to build such a behemoth. Not only is it the first water coaster, I believe it is the first transclucent water slide that goes over the ocean. Can't wait to hear some reactions from this adventure!
Disney Cruises have been well known for their accommodations for all members of the family. The Disney Dream continues this tradition by offering plenty to do for every one in the family. For young children there will be two Pixar inspired play area's, an unnamed Toy Story area, as well as Monsters Academy, each will be interactive and high in detail.
For Teenagers, Vibe offers a modern lounge with a juice bar, video editing computers, a small theater, and an outdoor water deck made specifically for Teenagers. 'Tweens' will also receive their very own club. For Adults, Skyline is a beautiful restaurant that takes place in a metropolitan area at sea. The HD Digital windows will display different skylines each night.
In true Disney fashion, the Disney Dream's lobby will be a Disney-fied art deco nod to the voyagers of the past. While it will feature characters, expect pure elegance to be found all over the lobby with a spectacular chandelier.
This announcement comes as a welcome surprise indicating that the Disney Dream will not be just a clone of it's sister ships, the Magic and Wonder and will have its own true identity. The Disney Cruise Line is becoming more and more spectacular as 2011 comes closer and closer. What do you think of the Disney Dream announcements? Leave a comment and park thought below.