As promised, I was able to get fairly large Intimidator update this afternoon: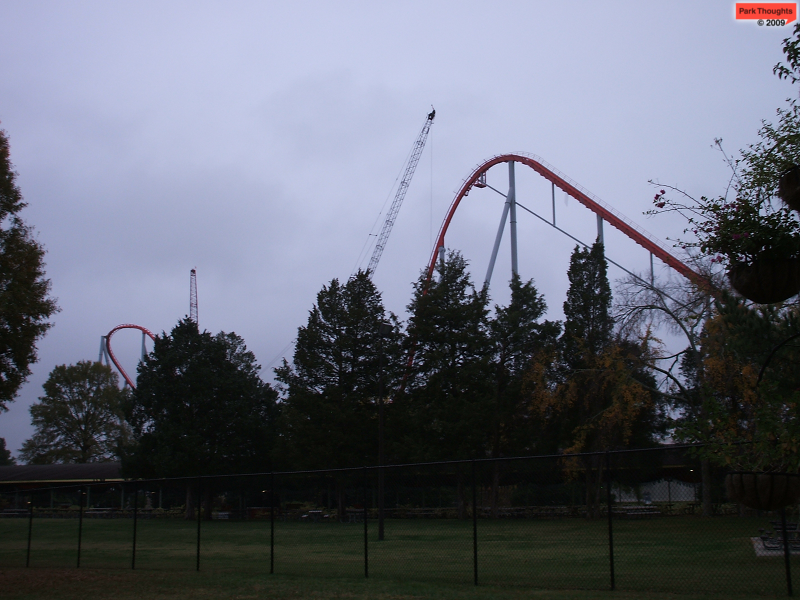 View from the pathway to the North Gate.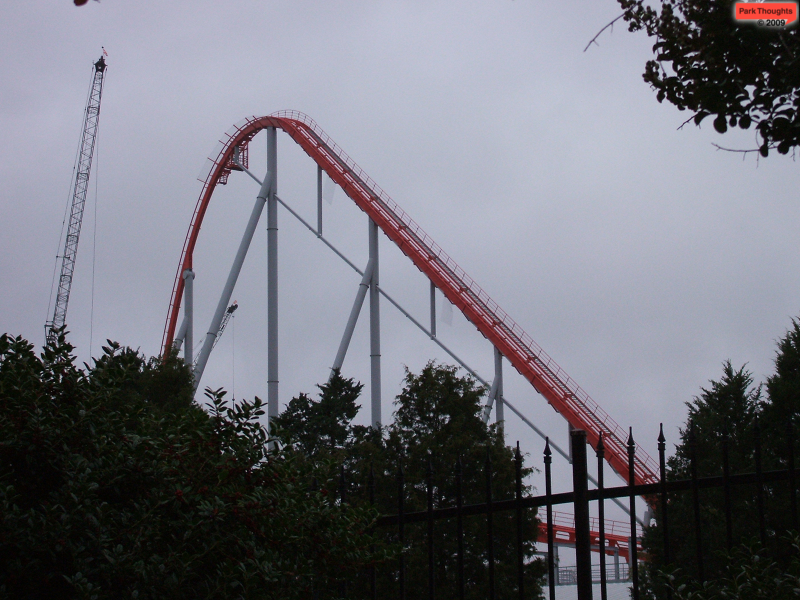 As you walk up to the North Gate, this will be the view to your left.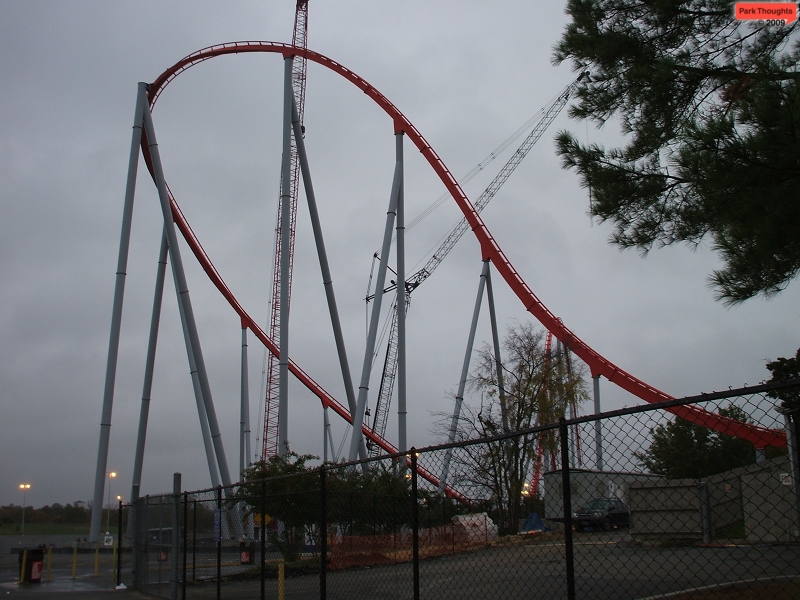 The massive second hill from the parking lot.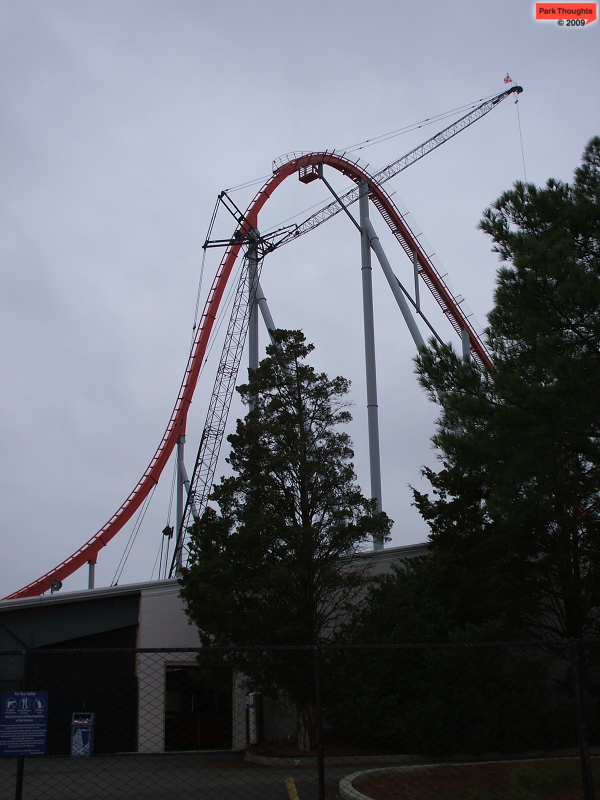 The first drop.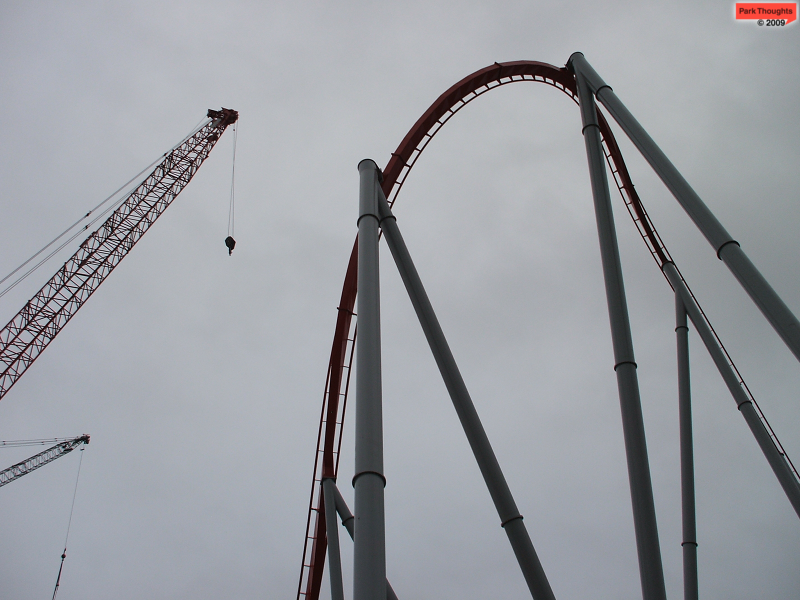 An interesting view of the second hill.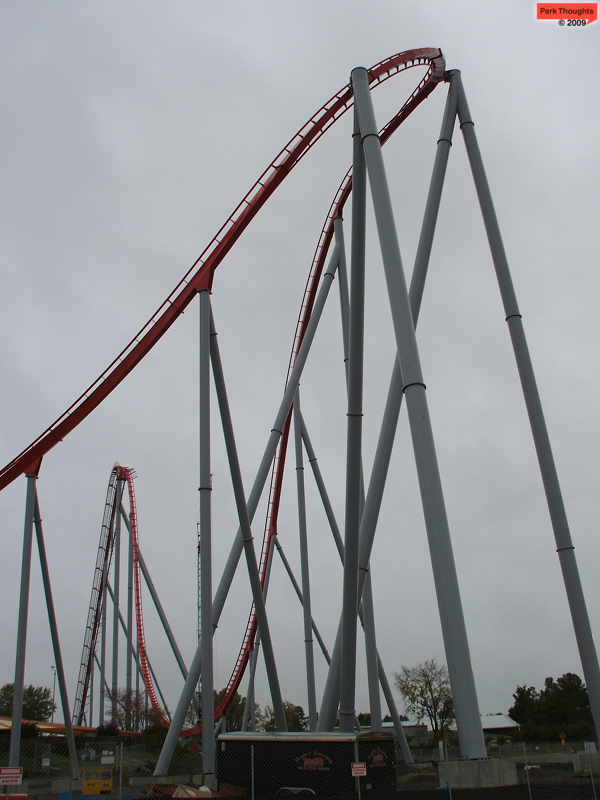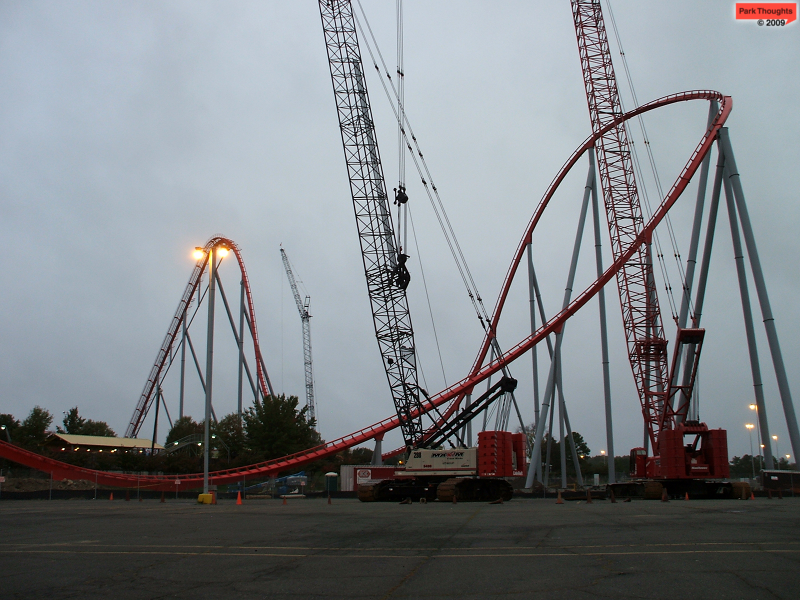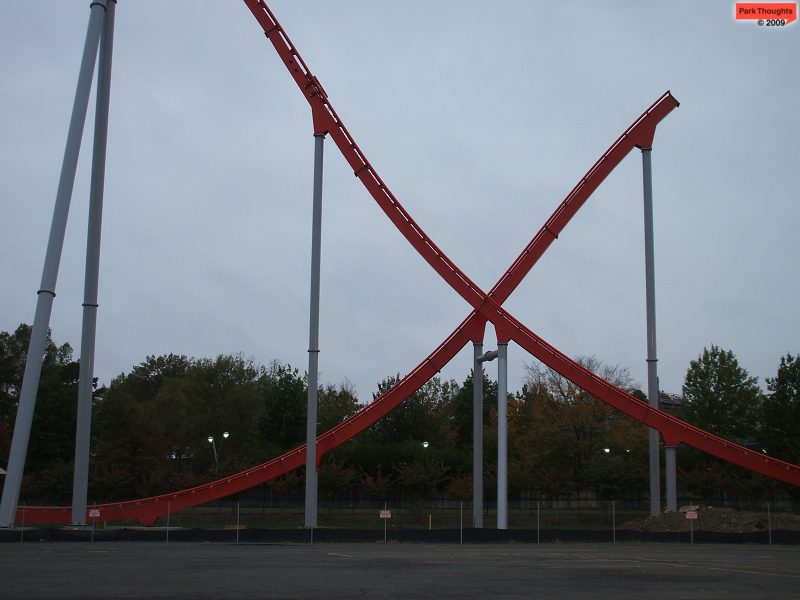 A portion of the second return hill.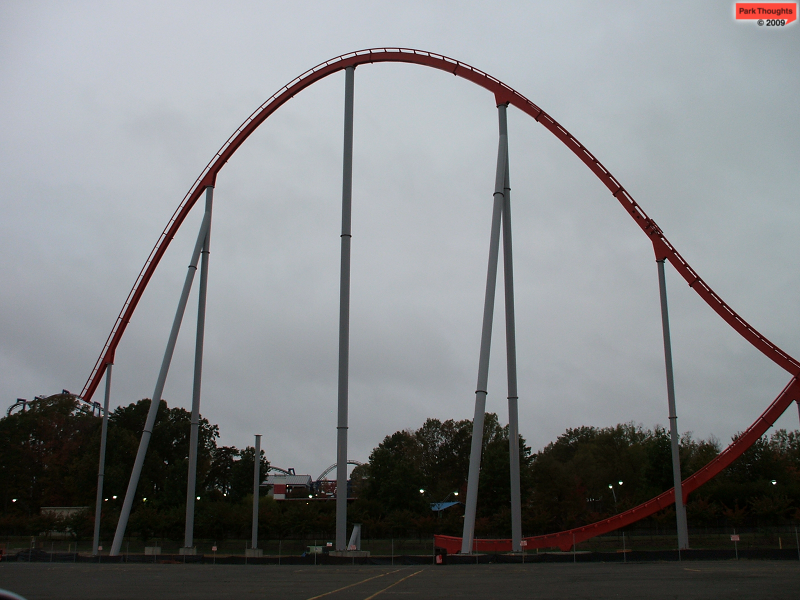 The nearly complete third hill.
…and finally a bonus panorama!

(Click image to enlarge)
That's it for today, I'll definitely have some updates throughout the off-season.
Leave your comments and Park Thoughts!