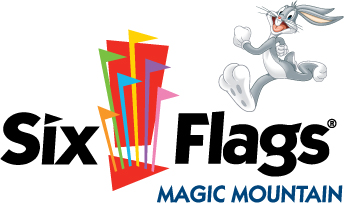 The LA Times recently reported that Six Flags Magic Mountain will be adding a family coaster next year tieing the record with Cedar Point in Sandusky, Ohio for the most roller coasters in any single theme park at a whopping 17, yes seventeen.
The new steel coaster will be located between Deja Vu and the Johnny Rockets and the name, logo, and theme is expected to be released by the end of this month.  The pressure is building to see which theme park will take the lead at 18 in the next few years!  It is do or die for the coaster war and the next moves are critical.  From what I have heard around the internet, Cedar Point will not be getting a new coaster in 2011 due to the purchase of the new water ride.  So it looks like Six Flags Magic Mountain could once again claim the lead if they were to add a new coaster for the third consecutive year.  Highly unlikely, however it will be the chain's 50th Anniversary!
Leave a comment with your Park Thoughts!