Lately there has been quite a bit of news surrounding the water park industry.  Here is a quick little wrap up of some of the top stories.  Enjoy!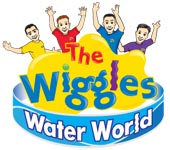 Six Flags White Water announced the new for 2010, Wiggles Water World play area.  Little swimmers and all other fans of the dancin', singin' group, the Wiggles, will get to join their favorite cast of characters and play on the 25 foot tall, interactive play structure,  the S.S. Feathersword.  Continuing the fun will be numerous other attractions like Wags the Dog's Kennel Slide Tower, Henry the Octopus's Pop Jets, Dorthy's Spray Garden, and The Big Red Car Slide.
The new addition will be the first Wiggles World by the Six Flags chain to go into a water park.  While other Wiggles Worlds can be found in Six Flags' across the nation, the water theme seems much more fitting and is an excellent addition for a popular water park.  Does this mean we will see a Thomas Town coming to a Six Flags water park soon?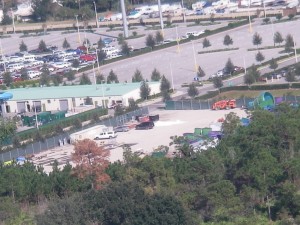 Down south, in Orlando, Florida, new pieces have arrived at Aquatica.  Opened in 2008, Aquatica has been an instant success and an excellent addition to it's partner, Sea World Orlando.  Over at A Walk in the Park Blog, some folks got great shots of the construction from the park's sky tower.
It is obvious that the slide will be a funnel of some sort.  However it is fairly small for a full sized ProSlide Tornado which also requires the intricate steel latice work in order to be put up so it is most likely safe to say we have a Tantrum Tornado, or Tornado Alley, coming to the water park next year.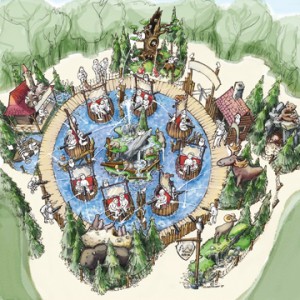 Mack Rides unveiled their latest creation, Twist n' Splash.  Guests get to board their own rafts and spin around, and around dozens of times getting dizzy along the way.  Plus, each seat is equipped with it's own water canon allowing riders to spray eachother with water!  A similar experience might be riding your standard tea cups with a SuperSoaker!
The new ride comes in various models and sizes to best fit it's park, water park, or other entertainment venue looking for some splashing good fun.  While no parks, have announced this ride yet, due to it's easy maintence and reasonable capacity, expect one of these new rides making a splash at your local theme park.  Leave your comments and park thoughts.