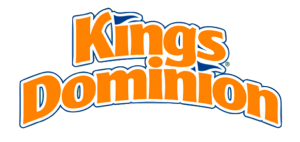 Last night, while most of us were sleeping, the construction crews at Kings Dominion were working harder than ever to top off Intimidator 305 before they break for Thanksgiving. At around 1 AM EST the final piece of the lift hill was bolted into place and the ride had finally reached its peak, 305 feet above Kings Dominion.
Despite this major achievement, the project is most likely a little behind schedule due to the large amount of rain the East Coast has received over the last month, and unlike Carowinds, where the construction site is still mostly paved,  at Kings Dominion it becomes basically a giant mud puddle, making progress nearly impossible.  So hopefully we'll see some good weather in the coming months so this ride can be ready for the park's opening day.
Clink Novak from KDFansite definitely had the best view of the event, all the way up in one of the baskets, right next to where the piece was being installed! Check out his amazing pictures, here.
Leave your comments and Park Thoughts!