The last week has seen very significant milestones for both Intimidator at Carowinds and Intimidator 305 at Kings Dominion and the rides are getting closer and closer to opening.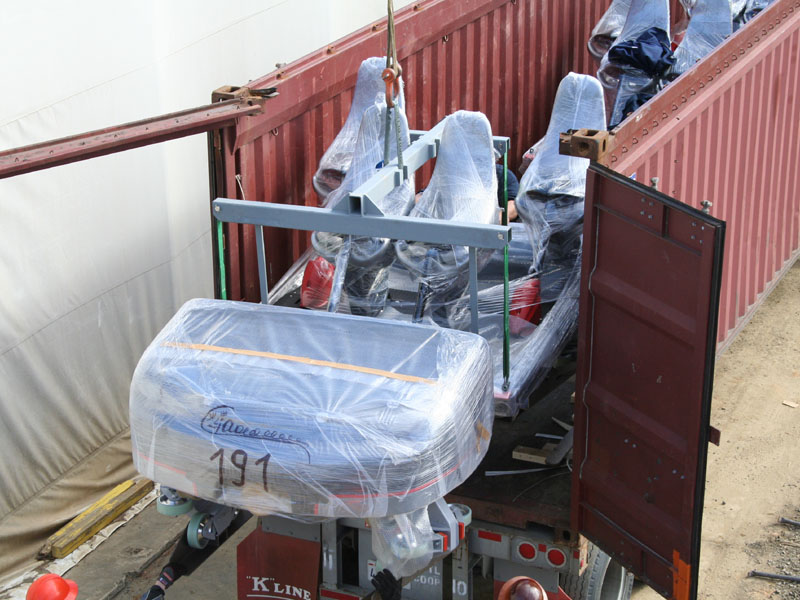 First off, the first of 3 trains arrived at Carowinds yesterday and has been placed in the storage sheds. It's pretty hard to see due to the fact that the trains are still wrapped in the photos that the park has posted, but the front of the first car certainly look just like one of Dale Earnhardt's stock cars, and they should look even better once the decals are added. As for testing, Public Relations manager Dani Swords has said that it should start around the beginning of February. There have also been mentions of more announcements coming from the park, so it should be a very exciting month  for fans of Carowinds.
Intimidator 305 clearly had the largest of the two achievements the last week, its final piece of steel was hoisted into place on Saturday. Certainly a comeback for the construction crews, after being so seemingly behind schedule with the lift hill, it seemed doubtful that the ride would open with the park, but they really picked up the pace on the last portions of the ride over the last month. Trains for the ride are expected to arrive in the next few weeks, it should be interesting to see the restraint system.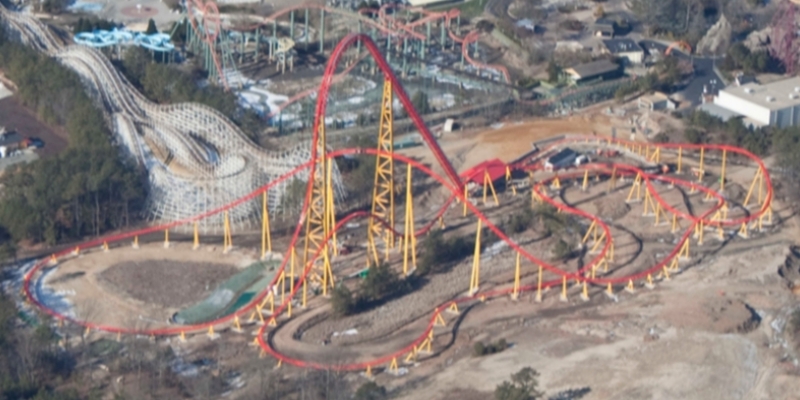 Photo by Theme Park Review member "KDcoasterMAN"
.
Leave your comments and Park Thoughts!