After originally being reported that it was heading to the West Coast, it now appears officially confirmed by The Morning Call that the Demon will indeed be heading to Dorney Park.  Cedar Point in Sandusky, Ohio retired the Intamin 1st Generation Drop Tower after 25 years of operation in 209.  One park's trash is another park's treasure.
Set to open in the upcoming season, Demon Drop will be replacing the vintage dodgems, the Krazy Kars.  (One old ride replacing another!)  Officials say that the ride was indeed originally planned for Knott's Berry Farm in Buena Vista, California but since Dorney Park needed something new and had more available space, they sent it there instead.  An interesting decision considering Dorney Park already has an S&S Drop Tower.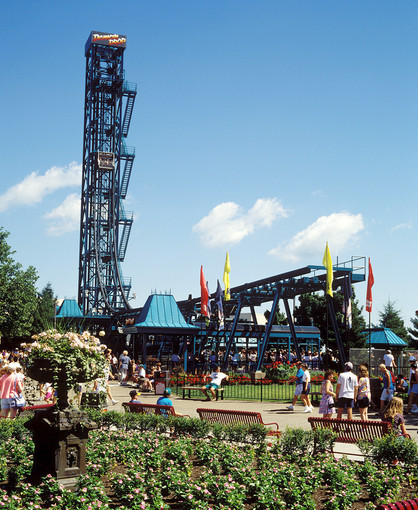 Will Demon Drop be more appreciated at it's new home?  Leave a comment below with your own park thought!