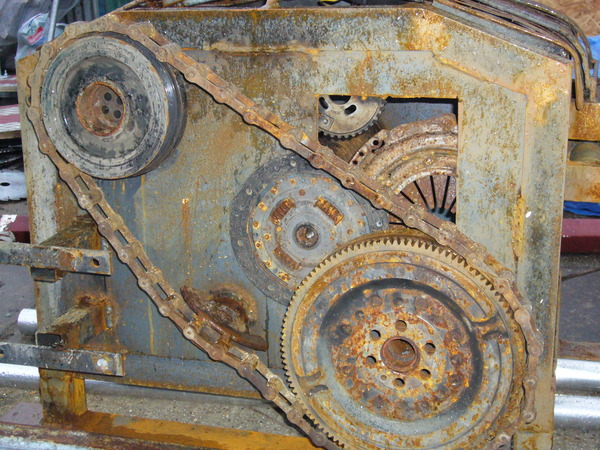 Tis the season of horror as several theme parks have had some terrifying news lately.  And 2010 is already starting to feature some scary attractions.  Thorpe Park is opening a new year round horror house called Saw: Alive and Knott's Scary Farm has already released information on their Halloween event.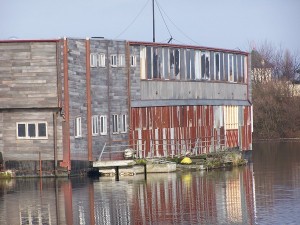 In 2009, Thorpe Park unleased, Saw: the Ride.  But now they will continue the horror movie theme with a new haunted house opening this Spring that will run year round.  Thorpe Park's Twitter just posted some great construction photos of how the new attraction is coming along.  The park transformed one of its lake side buildings into one of Jigsaw's lairs.  Now guests will voyage inside these walls that are haunted with razor sharp blades, blood covered rooms, and other contraptions that will torture it's victims.  This seems like a great move by the park because it is fairly low cost compared to a big ride, but it will surely be a very popular walk-through with guests.  Saw: Alive is expected to open up along with the rest of the park in Spring of 2010, if you go in, I hope you come out alive!
Knott's Berry Farm also revealed, via Twitter, that a new scare zone is in the works for Knott's Scary Farm 8 months away.  Replacing the Gauntlet, will be a highly themed area tentatively titled "Victorian Steampunk Vampires".  A very interesting combination.  Well my thoughts are that if pulled off correctly, it could be great.  Victorian and Steampunk are two wonderfully creepy areas, but Vampires could make this a bit random.  I can't wait to see the outfits.
So are these two announcements good news for you horror lovers?  Leave a comment with your park thought below!