First and foremost, I would like to apologize for the past two days.  Sadly, due to an unfortunate accident, my entire city lost power early this week and since they have fixed it, there have been power surges in the city ever since.  So due to the lack of power, there may be a shortage of posts in the coming weeks.  We apologize for the inconvenience.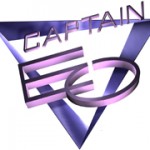 In a galaxy far, far, away….Disneyland had a 3D musical extravaganza dubbed Captain EO.  Starring the famous Michael Jackson, the movie was a unique theme park movie attraction directed by George Lucas and was quite popular.  Then, 1998 brought Honey, I Shrunk the Audience.  Honey, I Bored, err…Shrunk the Audience became very unpopular very quickly.  Then Michael Jackson himself, died in July of 2009.  But now, Disneyland has announced the return of Captain EO for a limited engagement.  Construction began January 4th, and ever since, the designers have been working hard to update the theater and the movie itself so that when Captain EO does debut, it will be as amazing as it was when it was first introduced in the 80's.  Guests will be dazzled once again with the return of this intergalactic, music adventure.
Captain EO is now set to debut on February 23, 2010 according to the Disneyland's website.  This announcement comes as a huge surprise considering that the date is only a few days away.  So is it good for Disneyland to revise the attraction?  Yes or no?  Leave a comment with your Park Thoughts.