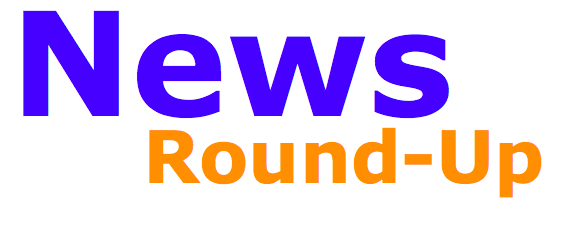 Its time for a quick round up of the news that Park Thoughts has unfortunately missed in the past few days.
First up is the now gone, but not forgotten, Six Flags Kentucky Kingdom is now the subject of a battle between Six Flags and the Kentucky Fair.  Each of them have filed a lawsuit against each other,  Why is the Kentucky Fair in this?  They are saying that the rides are fixtures to the land, which is owned by the Kentucky Fairgrounds, therefore, the rides are their property.  The full article can be read here, it will be interesting to see how this plays out.
Joris en de Draak, or George and the Dragon for the English lovers, has gone vertical at Efteling.  The dueling Great Coasters International (GCI) wooden coaster will be a wonderful addition to the park's top notch collection of elaborately themed roller coasters and other attractions.  There is some snow on the ground, but that is not stopping the construction workers to get this ride opened in the upcoming months.
Universal Studios Singapore is in preview mode right now.  Guests can buy a fairly low priced preview ticket that allows them to enter the theme park and get one free meal.  While the rides are not yet open, and are all still in the testing phase, its still lets guests absorb the atmosphere of the park experience the dining and street performers.  Sentosa Theme Park Blog as always has a collection of great videos and pictures.
Captain EO made its return yesterday.  It was a media filled event with guests lining up as early as 7 am, and the park did not open until 10!  However, more importantly there was a fire at the Disneyland Hotel in the same week.  The Disneyland Hotel, which is now under a massive renovation project, had a fire crew come in after one of the construction sites caught fire.
Six Flags has announced details about the new 2010 Funatic program.  Members will get items such as free refills,  Flash Passes, bring a friend passes, free parking passes and much more.  It certainly sounds like a very good program to get people to visit the parks more often.  It is going to be interesting to see how this event comes out.
Even more Six Flags news, with Six Flags New England announcing several new improvements for 2010.  In the park's large Hurricane Harbor water park, the park will be adding Mr. Six's Splash Island.  It is believed to be a refurbishment of the current play structure.  The park will also open a new Johnny Rockets as well as add a new float to the popular Glow in the Park Parade.
Does any of this news strike you as interesting?  Leave a comment with your Park Thoughts below.