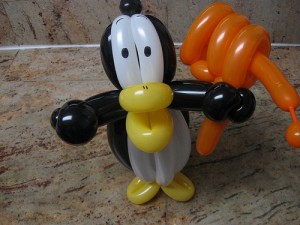 There are certain items that scream a good old amusement park to me.  These novelties are the quintessential items to have a classic theme park, they are have the same essence as a good old fashion wooden coaster, a hand carved carousel, or the grand strip lights that glisten at night.  Souveniers like these are slwoly disappearing but are still a great find.  Here are some of my favorite theme park novelties.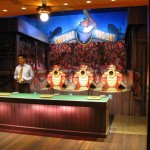 3. Boardwalk Game Prize Stuffed Animals – In nearly every romantic scene at a boardwalk or theme park, the guy always wins his significant other a stuffed animal by showing off his skills at a boardwalk game.  While these items are cheap, stuffed toys and many call them rip-offs.  They bring joy to the eyes of the beholder.  They make any child at heart feel warm and fuzzy inside.  Call them what you like, but there is something about these simplistic little toys that seems to always make me happy to win one.  When you win one of these toys, don't you feel superior to everyone else?  Don't be modest of course they do.  Weather these little figurines bring a sense of romance or a sense of victory they are of course one the greatest, under appreciated little items which is why they are number 3.
2. Cotton Candy
Yum, yum!  Weather it is pink, blue, green, orange, or purple, nothing satisfies the 4 year old in all of us then a great big bundle of Cotton Candy.  The fluffy air filled food is essential to any classic amusement park.  Every sweet tooth will meet their craving with some cotton candy.  Personally, I am not a fan of cotton candy's taste, however seeing it just makes it feel like such a great moment.
1. Balloon Figures
This is not some worthless talent, it is an art form!  I recently met an amazing balloon artists/creator/constructor who was very talented.  And while these are disappearing in theme parks, when done right, they are simply amazing.  Let your imagination inflate into any of these wonderful creations that you can carry, wear, or play with. Choose what your heart desires, weather it be a flying pig, penguin with a lazer gun, or a 3.5 foot Dragon hat, Balloon figurines bring out the child in me.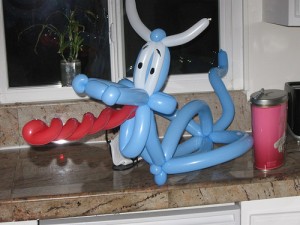 So what other novelties do you like at theme parks?  Frozen lemonades?  Giant pretzels?  Leave a comment with your park thought below.