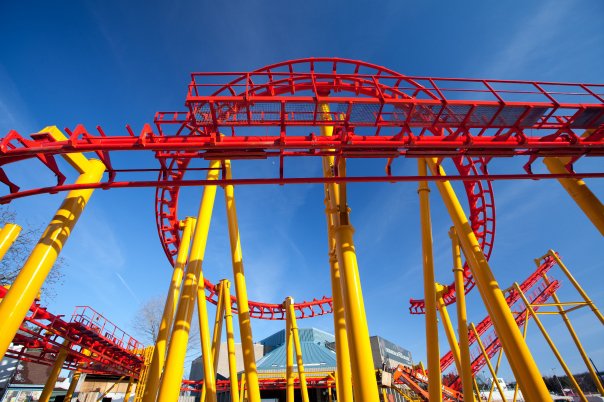 Construction everywhere?  Looks like we are still in the off season.  Parks across the nation are in the process of completing their 2010 additions just in time for the new season to start!  Isn't it exciting that opening day is just a few weeks away for many of us!  From coast to coast, there is a plenty of tractors and dirt moving to make the average contractor cry.
Up in land of the Candians, La Ronde has begun to put their newly found Vekoma Suspended Looping Coasters into the air.  The twisted layout is one of the most sucessful coaster models in the world.  This specific new SLC is actually Serial Thriller from the long gone park, Six Flags Astroworld.  One parks trash in another parks treasure.  Check out the park's Facebook page for some construction pictures.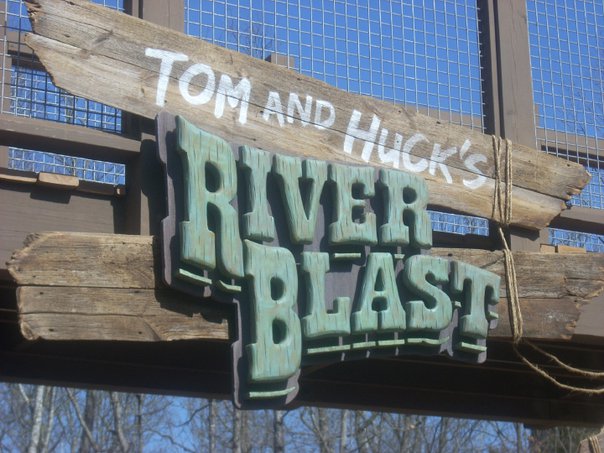 Down south in Silver Dollar City, the park is gearing up for their 50th Anniversary Celebration this year.  In honor of 50 wonderful years, the park is debuting Tom and Huck's River Blast.  Guests will board rafts and head down the river with Tom and Huck as they hit targets, and pass immersive environments.  The construction gallery the park has posted has some great pictures of the rafts, and the environments and if I say so myself, this ride looks very impressive.
Finally, Nickelodeon Universe is going to be adding the world's first Unicoaster made by Zamplera.  We showed you the impressive looking contraption back in November and the manufacturer has made it's first sell to the indoor theme park in Mall of America.  This new flat ride/coaster will be the park's first major addition since it's grand reopening in 2008.  Valleyfair Zone has a great selection of pictures, check them out here.
This is just a small part of the mass amount of construction going on everywhere.  Be sure to subscribe to Park Thoughts Twitter to get some up to date construction like this picture of Intimidator.  What are your thoughts?  Leave a comment with your Park Thoughts by clicking the Respond button below!