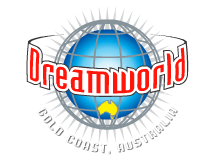 While Australia may not exactly be known for their theme parks, they certainly are not forgotten.  Dreamworld, one of the major theme parks in the Gold Coast region  has announced several new additions between its Dreamworld theme park and White Water World water park.  Illuminate, a light and laser spectacular is expected to debut in April along with The Wedgie the same month as well.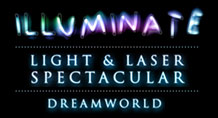 On select nights, the park's Main Street will become a canvas for a state of the art light and laser extravaganza.  Starring the Nickelodeon's Spongebob guests will go under the sea with this square character as a high tech laser system paints pictures of the character around the area.  The show is designed by the same people that produced the Hong Kong Symphony of Lights and it sounds like the show will be using a giant water screen to project the images onto.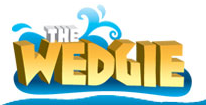 At the same time in White Water World water park, they will be introducing a new White Water West Aqua Loop attraction.  The Wedgie is set to debut some time in April.  This latest wedgie machine will drop guests trap door style before heading into an insane "loop" that will actually wrap around an existing water slide: The Hydrocoaster.  It might just be the rendering's view but to me, it does not appear that this Aqua Loop is at as steep of an angle as the others.
Both of these attractions show a bright future for Gold Coast Theme Park.  Look out for Illuminate when it starts on April 5th and check back for more information on when The Wedgie will make it's debut for those brave enough to experience it.  Leave a comment with your Park Thoguhts below.