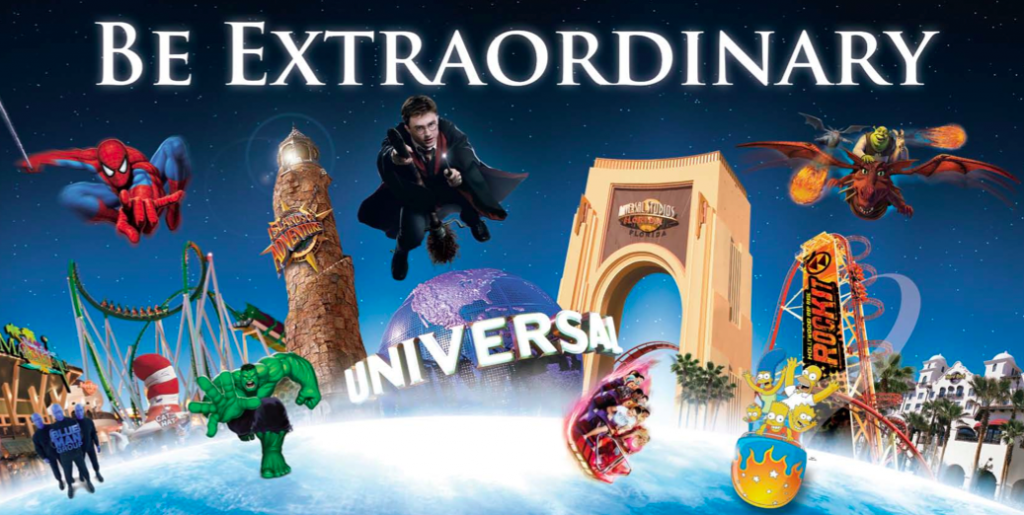 Universal Resort Orlando is gearing up for the Wizarding World of Harry Potter land to finally open in just a few months at Universal's Islands of Adventure.  Construction is wrapping up on everything from the elaborate town of Hogsmeade, to the mighty castle of Hogwarts.  The park has closed Dueling Dragons so it can now be transformed into Dragon Challenge.
As construction comes to a close, Universal has gone into marketing mode to the extreme.  They have launched a massive amount of commercials and TV Spots.  I live on the West Coast and see an advertisement for the new area at least once a day.  And now, the new resort guide has been posted online.  It clearly shows that Harry Potter is being infused into the park's collection of characters such as Spiderman, the Hulk, and Shrek.  Along with Harry Potter, Hollywood Rip Ride Rockit is also prominent in the guide with the notorious ride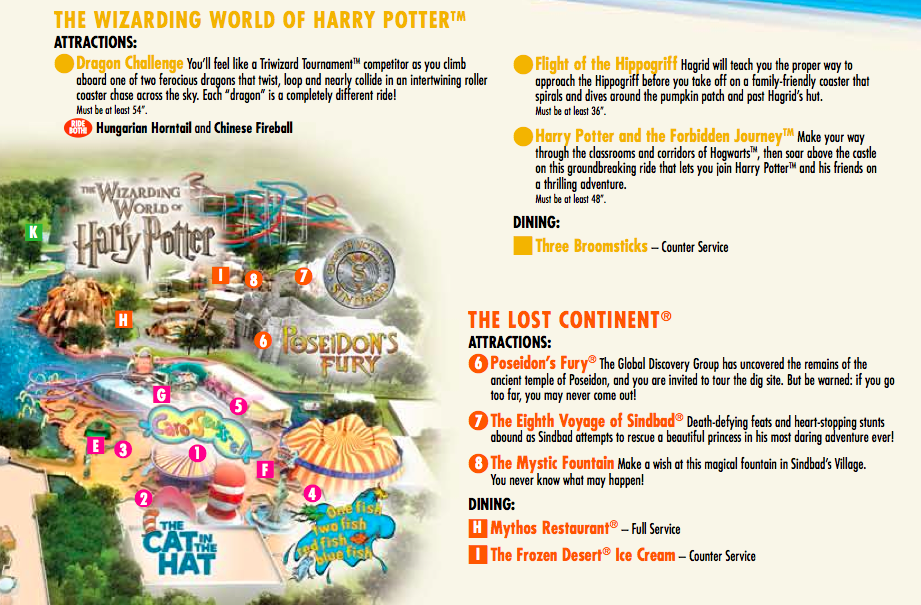 Also included in the new park guide is the 2010 version of the Park Map for both parks.  The real interesting map is Islands of Adventure's.  This new map illustrates only a logo for Harry Potter's new area but it also gives an idea of the down sized Lost Continent area.  It can now be confirmed that Harry Potter and the Forbidden Journey, the area's signature attraction, will have a height limit of 48′ inches, perfect for enough thrills but still so younger riders can enjoy it.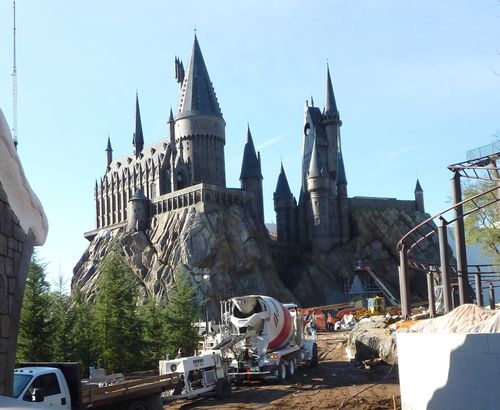 Image from Brian Orndorf
It seems like just yesterday, it was big news that Islands of Adventures will be turning on of their most lavish areas into a new land based on the hit books and movies of Harry Potter.  Now we are just months away from the first lucky visitors to enter the area.  I am truly excited to see what kind of ride system Harry Potter and the Forbidden Journey will bring us and can't wait to see the interiors of the unique shops and restaurants.  Unfortunately, I will not have the privilidge of attending the new land until Spring 2011 but I am still excited!  Are you?  Leave a comment with your Park Thoughts below.