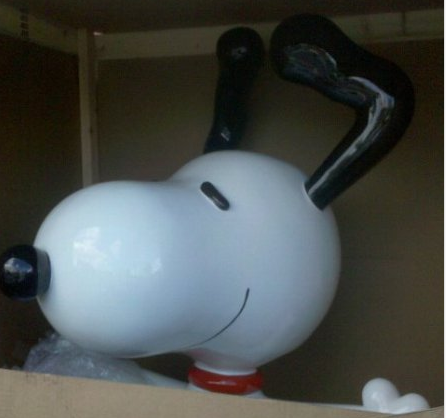 California's Great America continues to transform Nickelodeon Centeral into the new for 2010, Camp Snoopy area.  The park's Facebook page has a batch of new photos that show off the construction under way to turn a modern Nick themed area into a nostalgic Planet Snoopy.  With painting, resurfacing, and much more construction happening during the off season, the park is in a rush to finish Planet Snoopy in time for opening day.
The Planet Snoopy transformation is quite a large job to accomplish.  Nearly all the children's attractions in the parks need to be renamed, rethemed, reimagined for the transformation to be successful.  Some of these transformations include Spongebob's Boat Mobiles to Peanut's Pirates,  Wild Thornberry's Tree Top Lookout to The Great Pumpkin Patch, Rugrat's Reptar Runaway to Woodstock Express and Nickelodeon Theater to Peanut's Playhouse.
Be sure to come back in just a few weeks for opening day coverage of the park full of pictures of Planet Snoopy.  Leave a  comment with your Park Thoughts below.