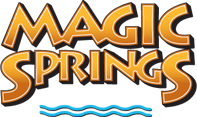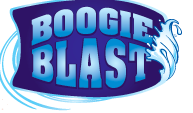 Magic Springs just announced they will be adding a  wave simulator to Crystal Falls, the park's free with admission water park.  Guests will be able to hang ten in the middle of Arkansas with Boogie Blast, a  White Water Wests FlowRider.  Water park goers will grab a boogie board and then jump into the man made wave where they will be able to do tricks, spins, and with some practice, even a few flips.  Boogie Blast is a great attraction for all ages; it is one of interactive rides that are fun to ride over, and over and over again because you can get better at it each time and have fun improving.  Not only will it be very re-ridable, but Boogie Blast is sure to be fun to watch with all the stunts, tricks and wipe outs!
This comes as a great addition with a quite troublesome season last year.  The park was plagued with break downs and other disruptions that simply did not make this park reach anywhere near it's fullest potential.  Luckily, it seems that the park is back on track with this new addition and it is sure to be a popular one.
Unfortunately, I have never had a chance to experience one of these Wave Simulators.  Have you?  Leave a comment with your Park Thoughts below.