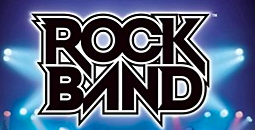 Rock Band Live will hit Cedar Fair parks across the country this season.  The concert style event will take place in various theaters in nearly ever park owned by the company.  The show will feature elaborate costume designs, several live singers, and actors who will sing karaoke style to some of the best Rock Band tunes in this 30 minute show. The main band will feature several members each with their very own and distinct personalities.  Some of these personalities include the "Mom" character, a groupie, a leader singer, guitarist, so on and so forth.
Audience members will be selected prior to the show and will go on stage for one final rock out before the ending of the concert extravaganza.  Funland Blog has some really interesting concept renderings of the outfits that will be worn by the performers during the show.  Be sure to check it out here.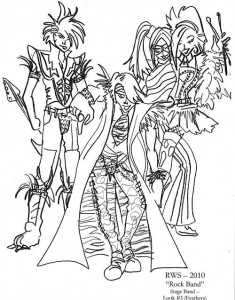 To me, this certainly sounds like a nice little addition that may gain quite the audience.   Rock Band is a familiar item and using it to market a new show sounds great. Certainly, I do not expect this entertainment offering to be a showstopper, but I do find it to be a step up from the Dance Dance Revolution and Karaoke "shows" (I use that term loosely) that most Cedar Fair and Six Flags theme parks currently offer.
Is this show a step up for you?  Leave a comment with your Park Thoughts below.