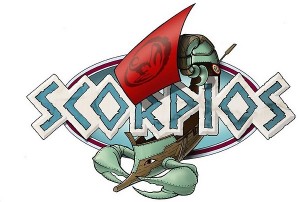 The Scorpion (Scorpios) will be arriving to Toverland later this year along with several other new park improvements.  Scorpios will be a highly themed swinging ship that will take guests to the edge of the stars and back.  This along with many other atmosphere improvements will come later in 2010.
Guests will wind through the new dunes and hills of the ancient city before arriving to an authentic harbor.  There, they will board a ship, but a storm is coming and will change the boats quests forever.  At a height of 15 meters (roughly 50 feet), Scorpios will reach a top speed of 42 km/hr (26 mph), Scorpios is a thrilling new adventure sure to thrill the whole family when it opens later this year.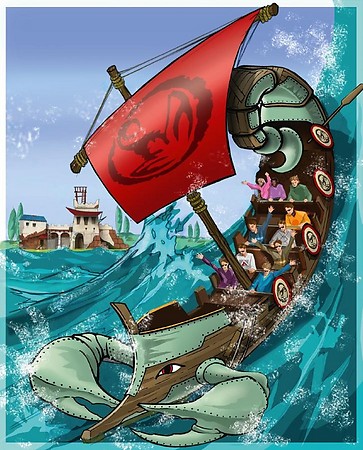 Scorpios will not be the only improvement to Toverland this year.  The park also appears to be theming the entire outdoor portion of the park.  Now the park will continue the Greek theme throughout the outdoor portion, the queue for Scorpios will wind through hills and dunes before going into a very well themed station building, Booster Bike's turn around will now go through a small scale replica of the Colosseuml, and other additional improvements.
Also coming in near future will be Oddyseus.  While the park has not released any information about this new attraction yet, the park promises it will release more details when construction starts in September in preparation for Toverland's 10th Anniversary Celebration (2011).  Looks like we will have to stay tuned for details.