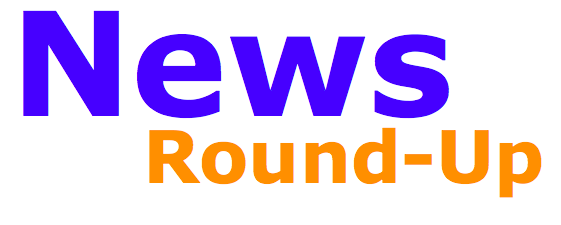 Time to wrap up some of the recent news.
Six Flags America announced that the park's new Thomas Town area will be making it's grand debut around June 5th, 2010.  The opening will be done just in time for the upcoming Thomas the Train 65th Birthday, which will be celebrated at the opening of the area.  Six Flags America's version of the ride will be the biggest one yet..
Nickelodeon Universe has finished the very first UniCoaster in the world. Brain Surge is a new flat ride created by Chase Morgan that allows riders to control how much they rotate in the spinning ride.  So it is possible to remain straight the entire time or send yourself into a tornado of spinning action.  Either way, it's your choice.  Check out the video here.
Chessington World of Adventure in England is continuing construction on their new Wild Asia area.  A thick jungle is cluttered with ancient ruins and giant modern rides waiting for those brave enough to ride them.  I have to say, that so far, it is turning out to be one of the most underestimated additions in 2010 and may be a hit with families.
Holiday World is introducing a new Haiku contest.  Contestants 13 and older can submit a short poem about Holiday World.  And the winner will receive 4, 1-Day tickets, and an overnight stay in the park's camp ground.  To learn more information, go to the park's Facebook page.
Cliff's Amusement Park is introducing Super Fire Ball.  This hair raising attraction will send riders 80 feet into a continousuly looping flat ride.  The park promises that each cycle will go upsidedown 13 times a minute (wow!).  Super Fire Ball will debut with the rest of the park this Summer.
Paulton's Park is preparing for the final verdict on what will happen to the park's Mega Disk'O, The Edge.  The park supposedly built the attraction along with another coaster, without permission from the city and violated the agreement between the park and the city.
California's Great America is making it's final preparations for the park's March 28th opening day.  New for 2010 will be a complete make over of the Nickelodeon Universe area into Planet Snoopy.  Snoopy has certainly taken over a very large portion of the park, as shown in this picture the park posted on their twitter.  Check back Sunday for coverage on the park's opening day.
Finally, some sad news, American Adventures has closed it's doors forever.  It was originally believed to be simply a temporary shut down to help the park with it's financial issues. However, the park's website now says that the park will no longer be open.  After more then 20 years of operation, it is sad to see the park go.