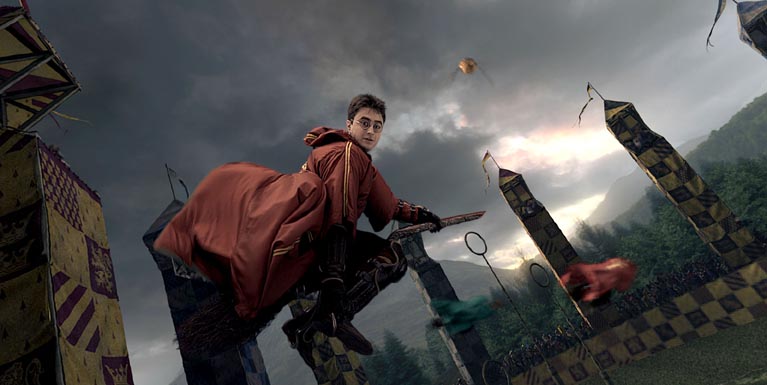 It's official, the Wizarding World of Harry Potter will make its first public debut on June 18, 2010.  The massive expansion for Islands of Adventure will bring to life the books and movies of the beloved Harry Potter franchise and will allow guests to fully immerse themselves in the world of Harry Potter.
Universal released details on the Wizarding World of Harry Potter earlier this week.  The signature attraction of this park will be Harry Potter and the Forbidden Journey.   Also featured in the area will be Flight of the Hipogriff and Dragon Challenge.
In the heart of the park will be Hogwarts Castle, the new icon for the area.  Inside this castle will be a revolutionary new ride that combines top notch technology, terrific film making, and most importantly storytelling.  Harry Potter and the Forbidden Journey will be the ultimate experience for any fan of the franchise.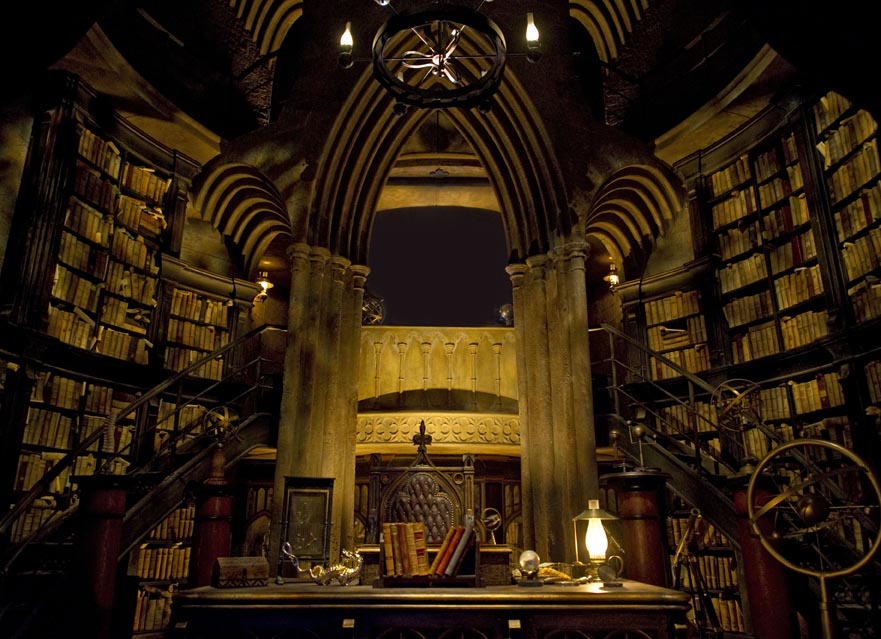 The adventure will begin before you even enter the ride vehicle.  The line for Harry Potter and the Forbidden Journey will be an attraction in it's own right.  Guests will walk through the halls of Hogwarts and enter various rooms and scenes from the movie.  Included in the line will be Headmaster Dumbledore's Office, Defense Against the Dark Arts classroom, Room of Requirement, and much more.   Guests will even pass by several magical portraits that move right before your very eyes.
The actual experience itself will be revolutionary.  Once guests have passed through the ride they will board robotic arm vehicles.  From here, the ride will be full of thrilling adventure.  The park describes it as a "360-degree theme park experience".  They also state that the ride will pass by giant movie screens that will move with the riders.  It will be the first time that any ride as ever combined live action with high quality video.
Expected to open in just a few short months, the Wizarding World of Harry Potter will be dazzling guests with it's special effect, one of a kind rides, and the characters themselves.  So get your wands and broom sticks ready, Harry Potter the Forbidden Journey along with the rest of the area will open on June 18th.