Yesterday, March 28th, 2010, was California's Great America's opening day.  It was also the first day for the brand new Planet Snoopy family area of the park.  Planet Snoopy takes the place of the former Nickelodeon Central area.  The Peanuts gang now has taken over this portion of the park where you can ride children friendly attractions, watch fun and energetic shows, and even get a picture with your favorite character from the Peanuts gang.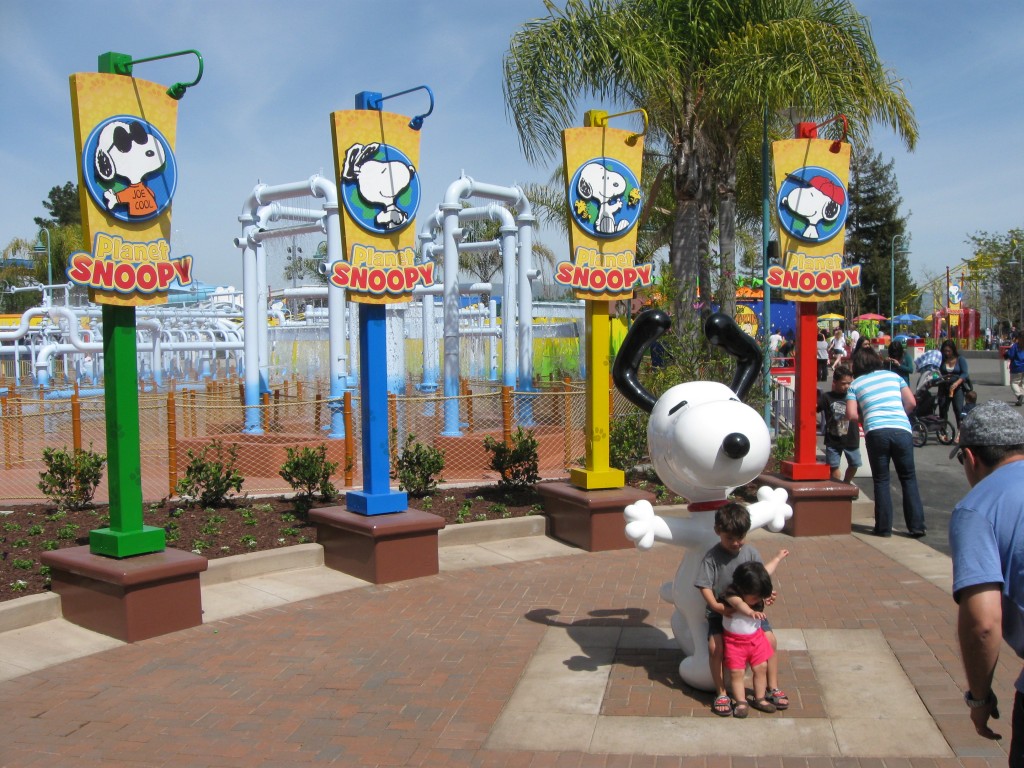 Upon entering Planet Snoopy from the far end of the park, guests are greeted by this entry plaza with a statue of Snoopy and 5 different banners showing Joe Cool in his various forms.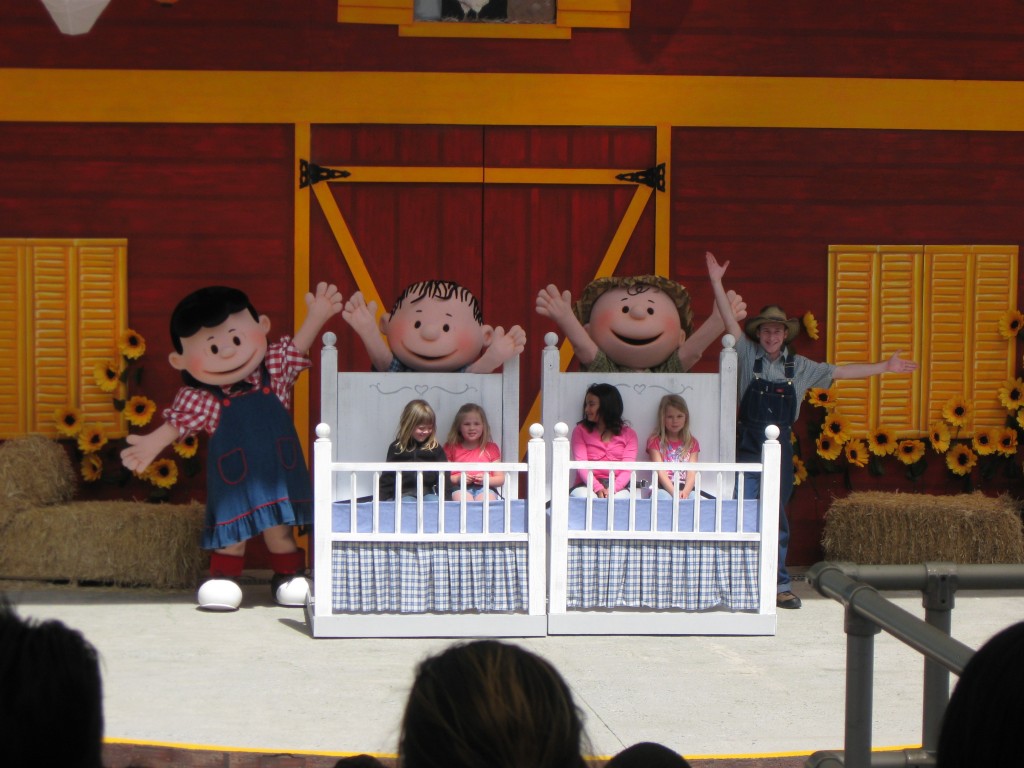 Overall, the new additions were welcomed by guests.  There were lots of people taking pictures with the various photo spots set up around the park, the entertainment offerings seemed had good crowds, and the walk around characters each had decent amount of crowds.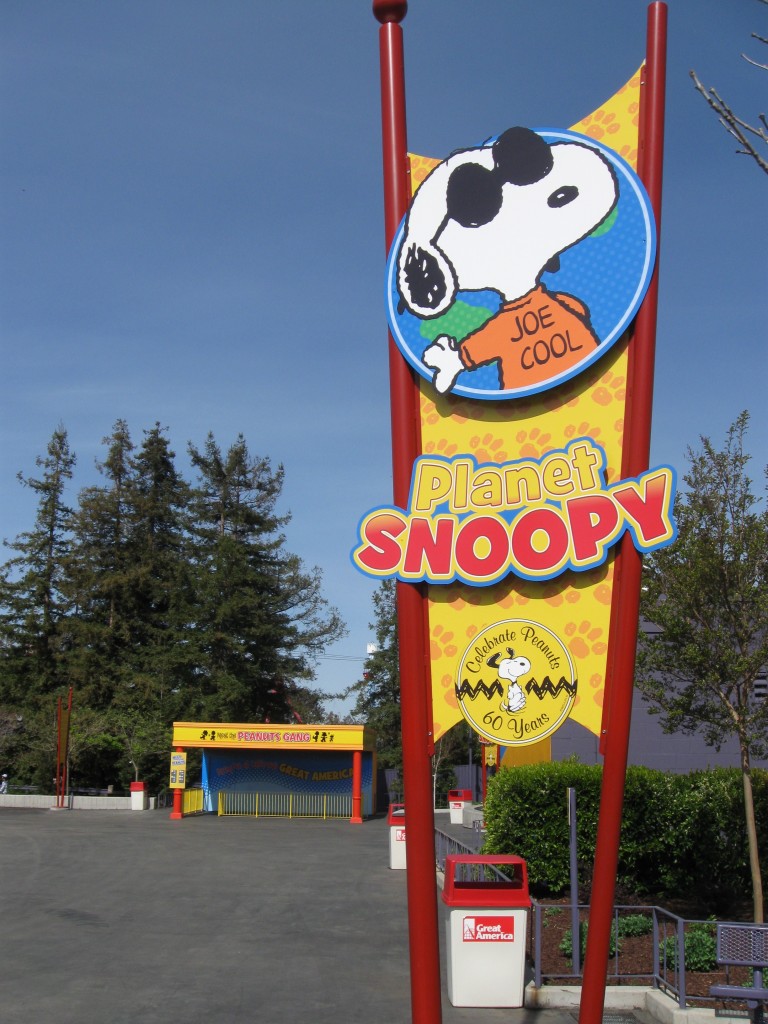 The decor for Planet Snoopy was great.  While it was mostly the same Nickelodeon Central items just dressed up, the fresh coat of paint really does make the banners, figurines, and other items just pop.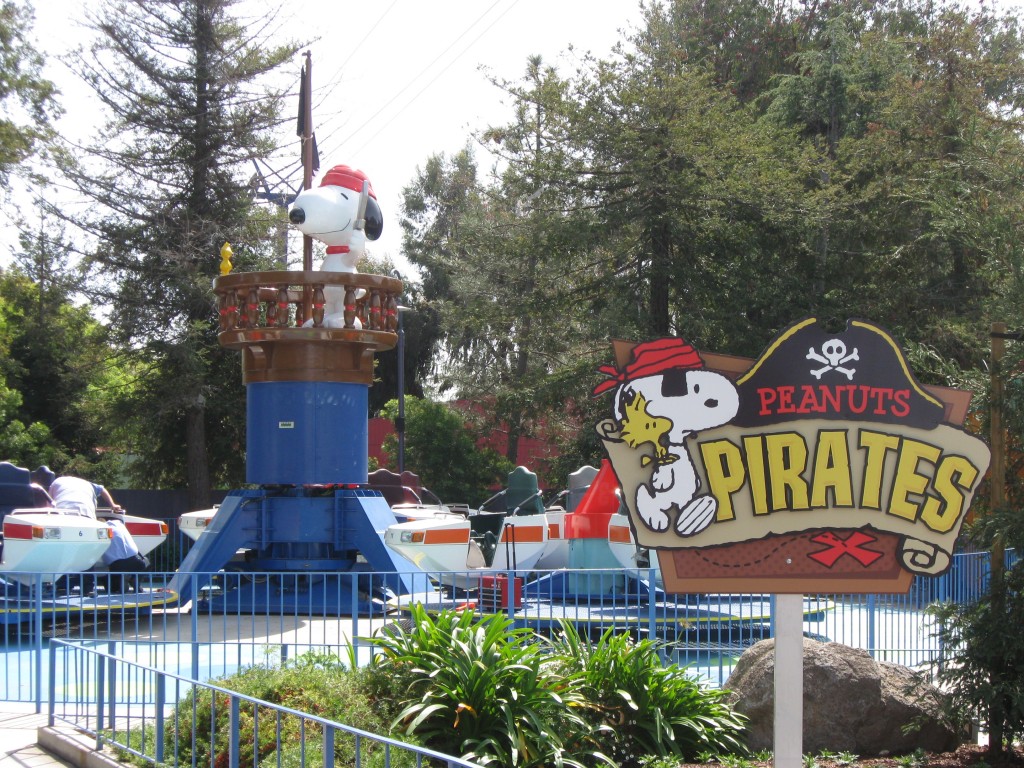 Planet Snoopy transformed several of the Nickelodeon Central attractions: Spongebob Square Pant's Boatmobiles became Peanut's Pirates (pictured above), Dora's Dune Buggies became Sally's Love Buggies, Wild Thornberry's Treetop Lookout became The Great Pumpkin Patch, Runaway Reptar is now Woodstock Express, Nickelodeon Theater is now called Peanuts Playhouse, and finally, the Rain Maze is now Snoopy's Splash Dance.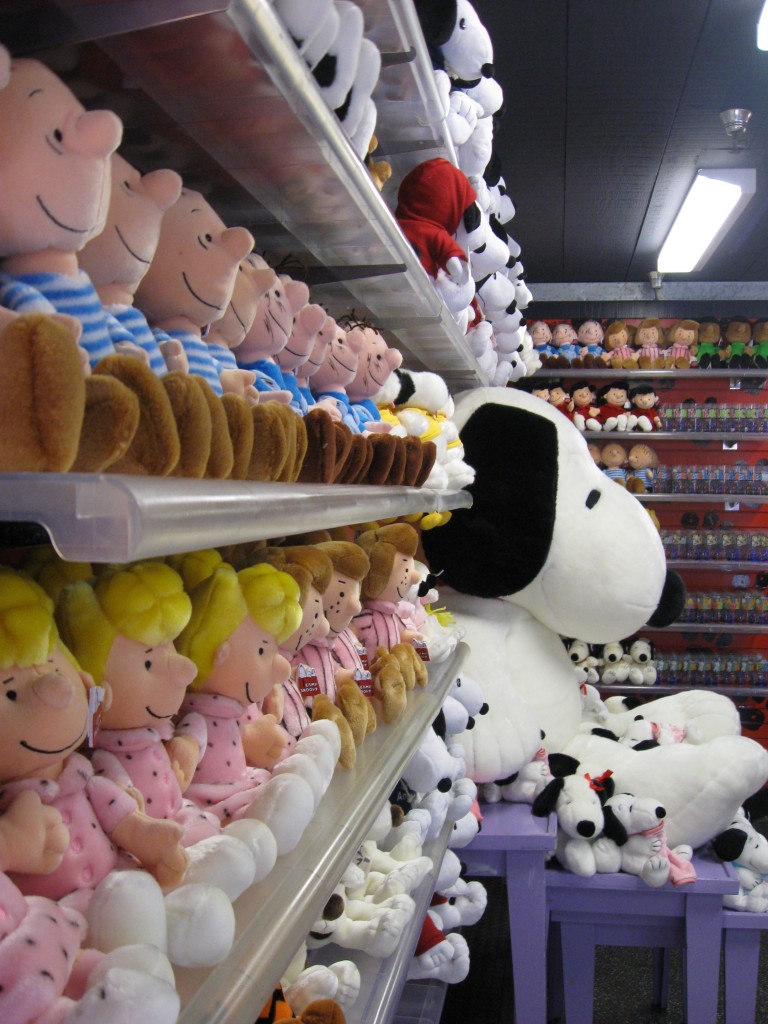 Luckily, California's Great America certainly stocked up on merchandise for Snoopy and his pals with plenty of plushes to meet every Charlie Brown fan's desire.
Planet Snoopy was definitely a solid addition to the park for 2010.  I highly reccomend families in the park going to check it out.  Check back in the coming weeks for more pictures!  Thanks for reading.