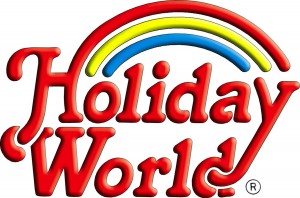 With just a few more weeks before the opening of Holiday World, the park is putting on the final details for excited guests.   2010 will bring Wildebeest, the world's longest water coaster, new trains for the Voyage, and Real Country, a theater spectacular.
Holiday World, being big fans of going viral with various videos has posted several updates recently about them getting prepared for the upcoming opening day.  Part of that process is rehersals, testing and installation.  Check out a few of the videos Holiday World has posted below.
Stay tuned for more from Holiday World!