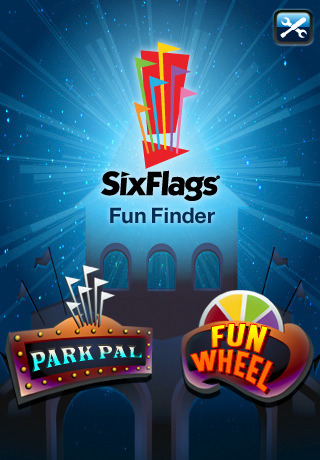 Six Flags announced their new Six Flags Fun Finder iPhone application which will enhance the guests experience.  This new program allows guests to check out the park with their GPS, get detailed information on each of the park's attractions, a full events calender and much more.  Best part is, this new iPhone application is free and is available to all iPhone owners with software 3.0 and later.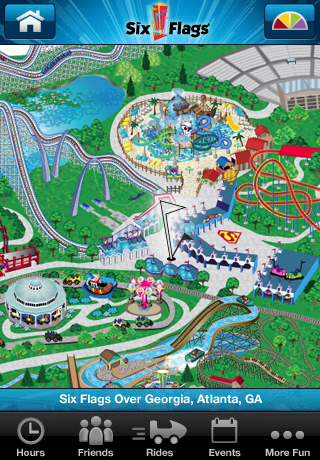 With Six Flags Fun Finder, guests can use their GPS to explore the park map.  From here guests can identify where their favorite ride is in the park, and now where to grab a quick bite to eat.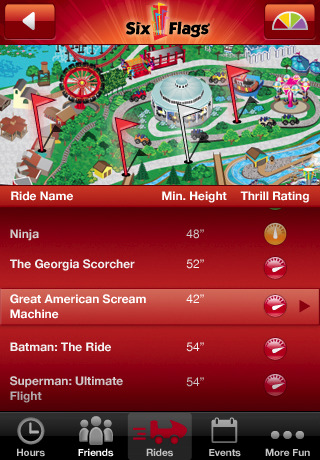 Another great aspect of the new app is that guests can see the thrill rating, location, and height limit of all the rides in the park.  A great tool for families with children who would not enjoy walking across the park only to find out that the attraction has a height limit their child does not make.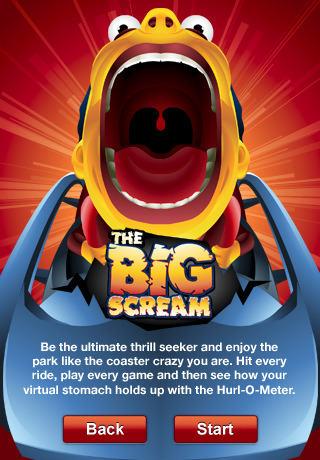 I am not entirely sure what exactly 'The Big Scream' is, but from my understanding, it is some sort of virtual tour  through all the park's thrill rides that also show you how extreme each ride is.  If the ride is too extreme for your virtual stomach, the virtual character hurls.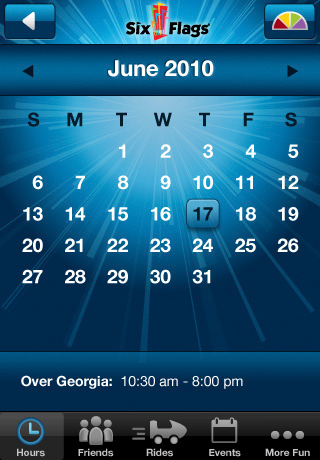 Another great feature is a full calender of events.  This has a full list of the park's operating dates and hours, as well as any special events on that day such as concerts or festivals.
Six Flags Fun Finder is available now.  Six Flags also mentions that this app also has many other fun features like 'Whack-a-Friend, Hurl-o-Meter, and the Big Scream Wheel.  If you are interested in downloading this app, go to the Fun Finder's download page here.  Check it out and leave your thoughts on it below!