Welcome to a new feature called CGA Update.  These will be fairly short little updates highlighting my local amusement park, California's Great America in Santa Clara, California.  This first update was taken on June 8, 2010 on my quick day time stop at at the park.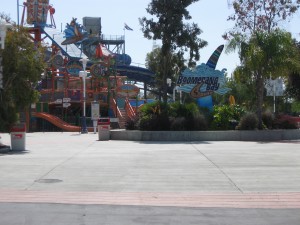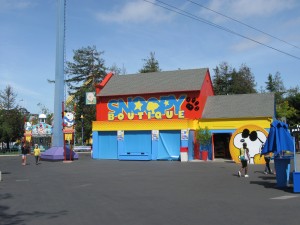 Since Boomerang Bay does not open until 11:00 am when the rest of the park opens at 10:00, the back portion of the park was virtually a ghost town.  If you are stopping by the park, I highly recommend doing the reverse of the average guests, starting in the back and working your way to the front.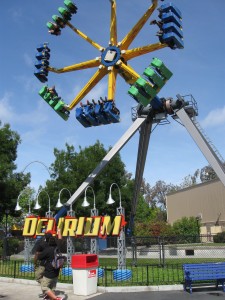 Delirium had nearly a full queue later in the day, however the wait time didn't exceed 30 minutes.  Definitely one of the better flat rides in the park.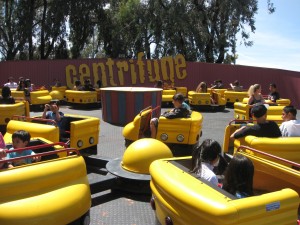 The park was crowded enough for Centrifuge to actually have a line of around 10 minutes!  However, I prefer this ride over the standard scrambler.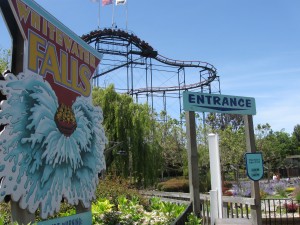 White Water Falls did not even have a line on such a warm day!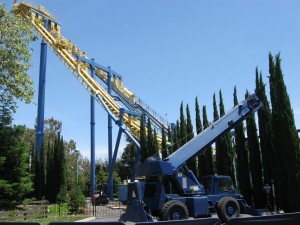 The trains for Invertigo were indeed in the station however, a crane was parked next to the ride.  Looks like it may be a long time before this ride opens again, assuming it does so.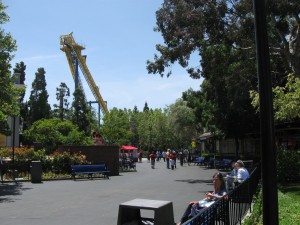 That concludes this very peaceful CGA Update.  Be sure to check back for more updates later on!