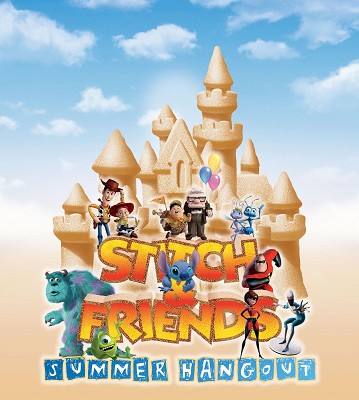 Hong Kong Disneyland is heating up this summer with Stitch and Friends Summer Hangout.  After the very successful event last year, Stitch's Summer Bash, the 2010 version has been expanded to accomodate a larger variety of characters, mostly Pixar.  The event includes new characters out for meet n' greets in the hub, entertainment offerings in all 4 lands of the park, special menus, limited edition merchandise, and decorations around the park.  So far, the event looks really fun for such a small park.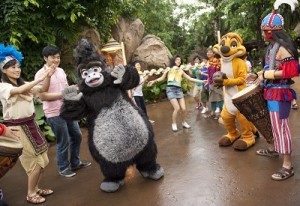 The Summer festivities extend all around the park.  On Main Street USA, Stitch has returned for Stitch's Summer Dance Bash, the very popular show from last year's event.  Also running down Main Street is the splashtacular show, Mickey's Waterworks Parade.  In this show, the parades water pipes spring a leak and water sprays everywhere.  Over in Tomorrowland, guests can enjoy the new iCafe, where guests with iPads get a special gift.  Also, Buzz Lightyear and his space gals dance along to a DJ in the Tomorrowland Intergalatic Dance Party.  Fantasyland has lots of sand sculptures, beach balls, and music at the Fantasyland Play Party. Adventureland's special attraction is the Adventureland Oasis Party where Turf (Tarzan) and Timon (Lion King) dance to the rhythms of the jungle.  At night the stage is used for Jungle Rhtyhms, with flame breathers, and  lots of other fire effects.
Although the park is small, small events like these help to keep attendance figures steady in a shaky market.  It's good to see a park that was built simply to small to keep making small additions like this!  Not to mention, as soon as this ends, there is a 5th Anniversary Celebration, followed by Halloween, then Christmas.  Talk about a packed year for Hong Kong Disneyland!