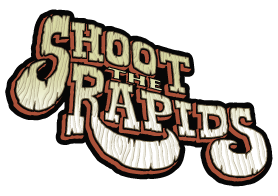 Cedar Point's next generation Intamin Log Flume, Shoot the Rapids, finally opened to the public last weekend and the park already has several videos up to show off their new ride:
The first shows what some park guests thought of their ride on Shoot the Rapids:
… and of course, as we can always expect from Cedar Point, a beautiful HD POV:
Without seeing the ride in person, I can easily say that this is Cedar Point's best attempt at themeing yet, the ride almost looks like it could fit in a park like Dollywood or Silver Dollar City.
So, what do you think of Shoot the Rapids? Did it meet your expectations? Leave your comments and Park Thoughts below!