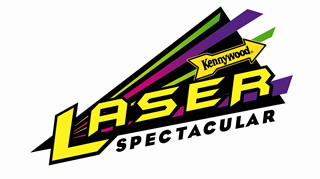 This Summer, Sky Rocket is getting all of the attention at Kennywood.  However, the park brought in another new attraction this year.  The Kennywood Laser Spectacular, is a laser, light, projection, and fire show that occurs nightly.  As night falls, a screen rises near the RACER.  At 9:30 sharp, music begins, and on the screen the famous Kennywood arrow indicates the star of the show.
[youtube]http://www.youtube.com/watch?v=C6fAoIXphZE[/youtube]
From here, guests are treated to a spectacular laser and light show.  With all sorts of musical hits from Bohemian Rhapsody to Tik Tok the show appeals to a wide variety of audience.  Kennywood's Laser Spectacular is a great way to end your night.  And after the show, even grab one more quick ride.  While it is no World of Color, it is nice to see more and more parks get nighttime events like this.