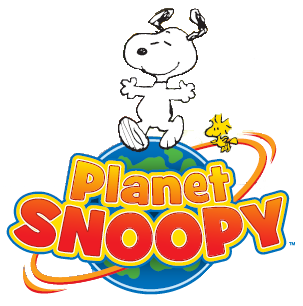 Today, Valleyfair announced they will be adding Planet Snoopy to the park for 2011.  The family friendly area will feature plenty of rides for children of all ages to enjoy.  With a planned 14 rides and attractions, the $9 million dollar investment is expected to be the highlight of the 2011 season.  Planet Snoopy will not just add new rides, but the park is also going clean up the area, by adding new pavers to the Planet Snoopy midway, a Family Care Center, and other enhancements.
Construction on the new attraction will begin immediately following the park's regular season on September 18th.  However, the park assures that it will in no way impact the experience of Halloween Haunt.  Also, for guests enjoyment, the park is currently offering a Super Pass which includes admission for the rest of the 2010 season as well as the 2011 season.
This past year, Cedar Fair introduced a total of 5 Planet Snoopy areas in California's Great America, Carowinds, Kings Dominion, Kings Island, and Canada's Wonderland.  The concept art above shares many similarities with the versions that opened up this past season.  For example, the entrance in the concept art contians a snoopy statue with pillars featuring artwork in Snoopy's alter egos.
If  this is anything like the areas that just opened, then it is sure to be a winner.