Just 2 days after Valleyfair announced their plans to add Planet Snoopy for the 2011 season, both Dorney Park and Worlds of Fun announced similar plans to add Planet Snoopy themed areas to the parks.  After proving to be a success at five parks this year, it appears Cedar Fair has made so that all Cedar Fair parks will now have Planet Snoopy areas.

At Dorney Park, Planet Snoopy will replace the current Camp Snoopy section of the park.  The three and a half acre section of land will re-theme nine rides, add seven rides, and also introduce a brand new Peanuts Showplace Amphitheater, a Snoopy Boutique, and a Soda Pop Shop.  In an effort to create a strong relationship between the Peanut characters and park guests, the park plans to hold several scheduled shows in the new Peanuts Showplace Amphitheater, as well as many opportunities for pictures and meet and greets.  Planet Snoopy at Dorney Park is estimated to cost $8 million.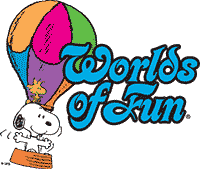 Worlds of Fun will also be adding Planet Snoopy in 2011.  While theirs will costs a significantly less $5 million to build, it will still feature many of the same offerings: more than 20 rides and attractions, and a special Peanuts themed theater.  Among the new attractions are a cars and trucks ride, a spinning tug boat, and tea cups.  Worlds of Fun also introduced a special Snoopy appearance program where the Peanuts gang can attend schools, churches, and other community events for meet n greets.
Only two Cedar Fair amusement parks are left without a Planet Snoopy; Knott's Berry Farm and Michigans Adventure.  However, I would not expect to see a Planet Snoopy transformation at Knott's Berry Farm as their Camp Snoopy area is very heavy with the Camp theme.  However, is it possible that we will see the little known Michigan's Adventure park get a Planet Snoopy?  We'll have to wait and see.