It's been a while since the last CGA Update, but here is another one.  It was a day out with family so this will be short.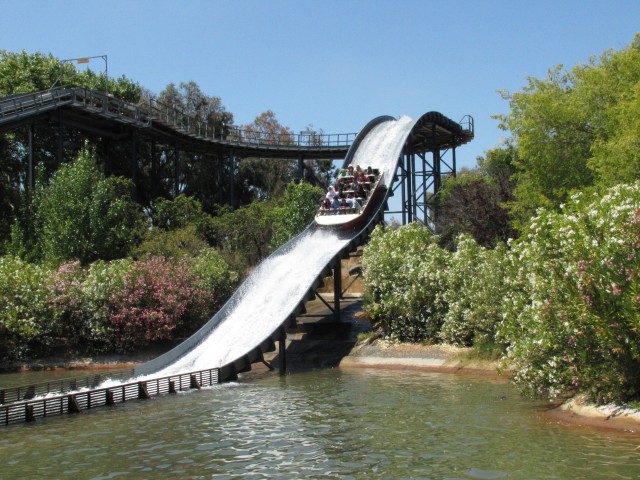 It was hot, so the water rides were naturally popular.  White Water Falls has a good 15-25 minute line.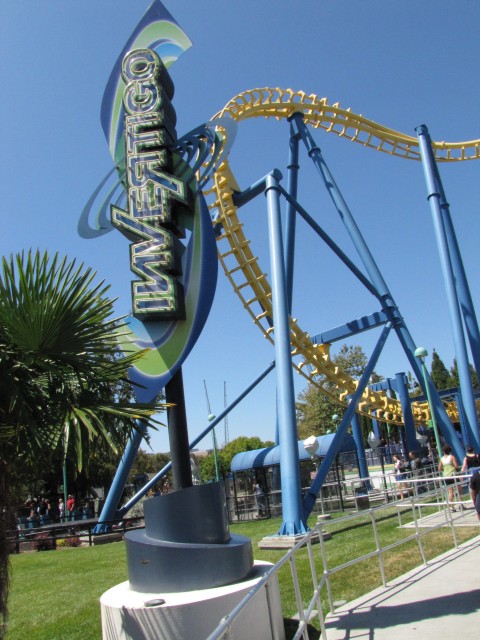 Believe it or not, Invertigo was open!  It actually has been open for the past few weeks if you didn't know.  I rode it.  It was a bit rougher then I remember but that might be due to bad memory.  It is still one of the smoothest rides in the park.  Something noteworthy: I rode facing forwards, and going backwards through the loop and the 2nd half of the cobra roll was much rougher then the rest of the ride, but still very smooth.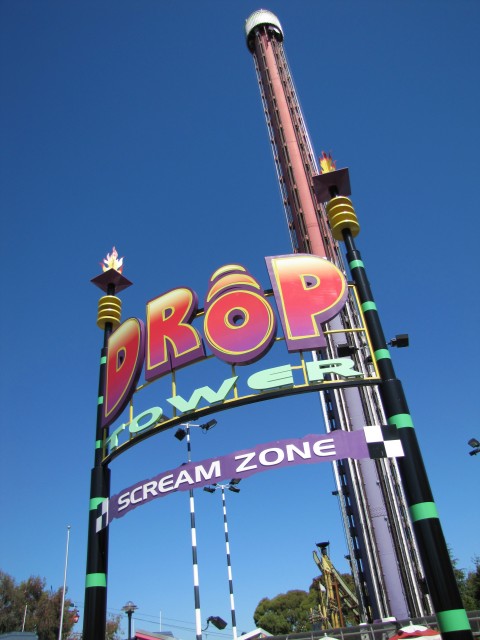 Drop Tower was also….open.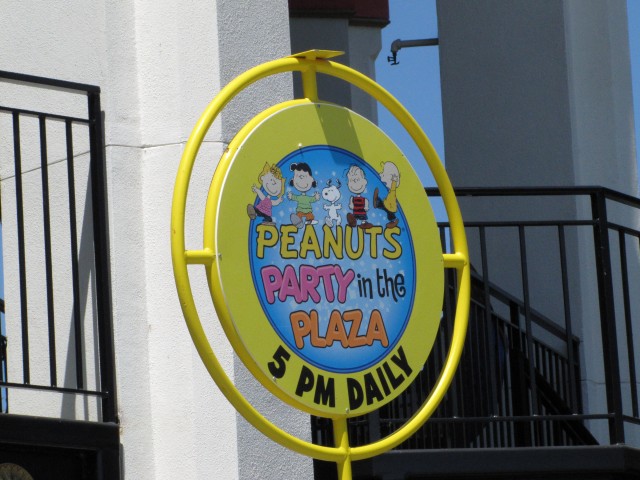 Peanuts Party in the Plaza performs daily on the plaza stage at 5 pm.  Check it out sometime.  Personally, after seeing the show once, I have no real desire for seeing it again.
-Star Tower-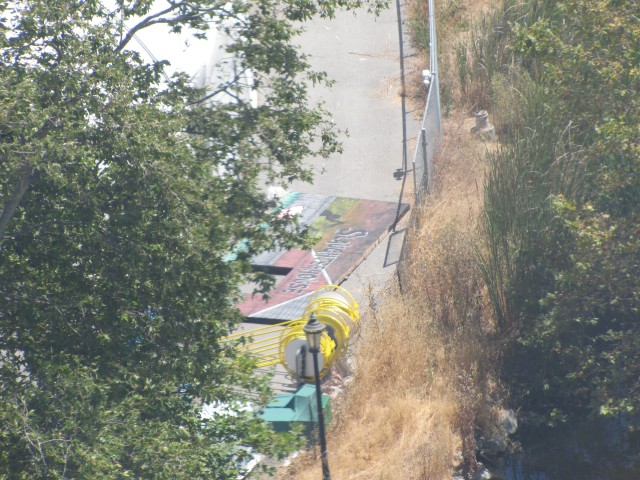 The entrance to Slaughterhouse was laid flat on the ground.  Along with the signage for Snoopy's Party in the Plaza.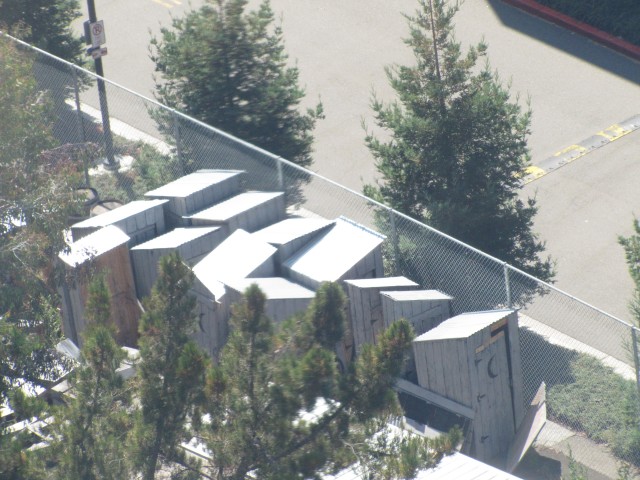 The outhouses for Corn Stalkers were all lined up behind the IMAX theater.  I don't think is new however, I am assuming they are stored here all year.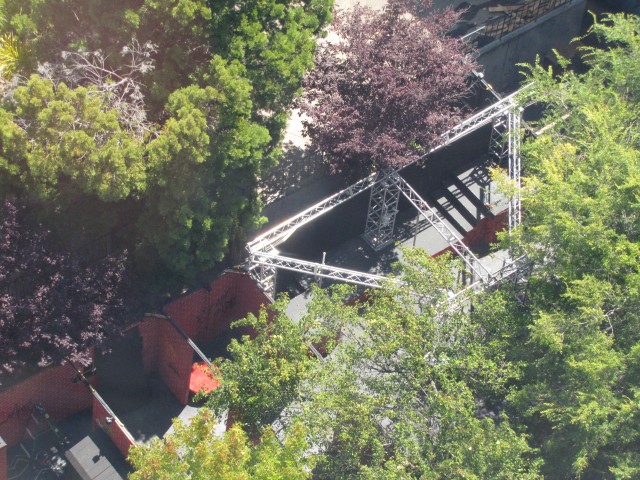 Club Blood is the only maze that I can see visible progress.  Werewolf Canyon has not started construction at all.  Rue le Doge is still open so no signs of CarnEvil.  Toy Factory is mostly indoor but the outdoor portion hasn't been touched.  Slaughterhouse is indoor so I have no idea.  As for Corn Stalkers, I forgot to go up the exit of Grizzly to check it out.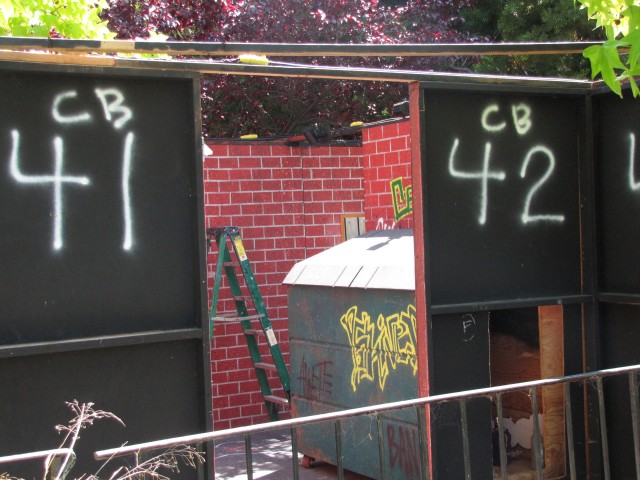 Club Blood started the earliest last year also from my memory.  I want to say I remember seeing construction on it way back in June of 09.  I may be wrong however.
Last minute notes:
The Wild Thornberry's RV is backstage and has been painted all black with yellow teeth on the front.  Perhaps it could be part of Halloween Haunt this year?
The park was packed, with a long line for the carousel even.
Planet Snoopy CGA pales in comparison to the versions justa announced for Valleyfair/Dorney Park/Worlds of Fun
I believe that all rides in the park were operating that day!
That's it for today.  Sorry for the lack of detailing/descriptions.  I'm tired and was with family and friends so didn't have time to do real in depth hunting.  Be sure to check back for another CGA Update.