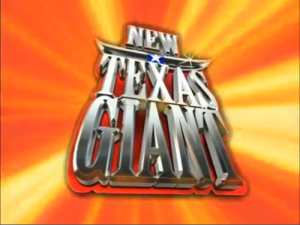 To celebrate Six Flags' 50th Anniversary in 2011, Six Flags closed down the Texas Giant wooden coaster in 2009 for a massive rehab.  The new version of the ride will feature steel track, and an altered layout.  Construction is well under way to get the ride ready for it's 2011 debut and so far the ride looks like it could be one of the best in the world.
The coaster is a first for many reasons; it is designed and built by the Rocky Mountain Construction Group.  Dubbed as an "Iron Horse" model, the park has rennovated the coaster so that, while still using wood supports, the steel track now sits on a bed of steel support beams above the wood mesh.  While complicated, the steel track allows for lower maintence costs, and a smoother ride.    The coaster's designs also enables of more dynamic track movement as well.
To make the coaster even more Texan, the rides trains are themed to 1961 Cadillacs with long horns on the front train.  Featuring stadium seating, all riders will have amazing views of the death defying drops as well.
This picture seems to highlight what is shaping up to be one of the best coasters of all time.  On the right is a bunny hill immediately after the drop, sure to provide some extreme airtime.  On the upper left will be the 95 degree overbanked turn (ninety five degrees!)  It will be the steepest overbank of any wooden coaster on the planet.
And lastly, here is a preview of Texas Giant with a Teaser Video!  I guess everything is BIGGER in TEXAS.