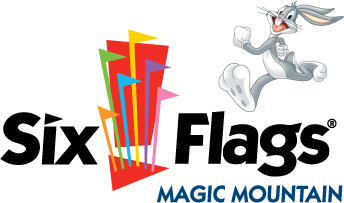 Six Flags Magic Mountain announces it will re-claim the title of "Coaster Capital of the World" by the addition THREE coasters in 2011.  To celebrate the park's 40th Anniversary, the park will completely refurbish Superman: the Escape by giving it a new paint job and reversing the trains so riders will be flying straight down.  In addition, the park will be adding a ZacSpin titled the Green Lantern as well as a new kiddie coaster.
Superman: the Escape closed its doors earlier in the year with a mystery sign posted announcing changes for 2011. Well, the park revealed that like Tower of Terror, the park will be adding reverse trains making the 100+ mph launch backwards, and then the drop down, forwards.  Also, the park will be updating the theming by repainting the 415 foot tower.
New for 2011 and a shocking surprise is a ZacSpin coaster titled The Green Lantern.  Six Flags Great Adventure already announced a Green Lantern themed coaster to tie in with the Green Lantern movie opening up next year.  Looks like Six Flags Magic Mountain will also receive one.  Green Lanter appears to be placed between Riddlers Revenge and Terminator some where.
Also, the park will be adding "Kid's Coaster" the renamed version of the controversial "Mr. Six's Dance Coaster" that way delayed from its original 2010 opening.  These new additions will make Six Flags Magic Mountain once again the roller coaster capital of the world with a whopping EIGHTEEN coasters, more than any park on the planet.
Congratulations to Six Flags for really turning the park around and making it the elite once again.