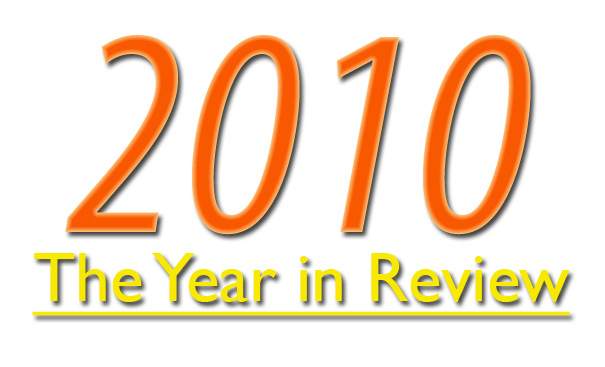 2010 continued to bring even more new additions!  In this last and final part of 2010 The Year in Review we will look at some of the international additions including Ferrari World Abu Dhabi, Alton Towers' Th13teen, and Joris en de Draak at Efteling.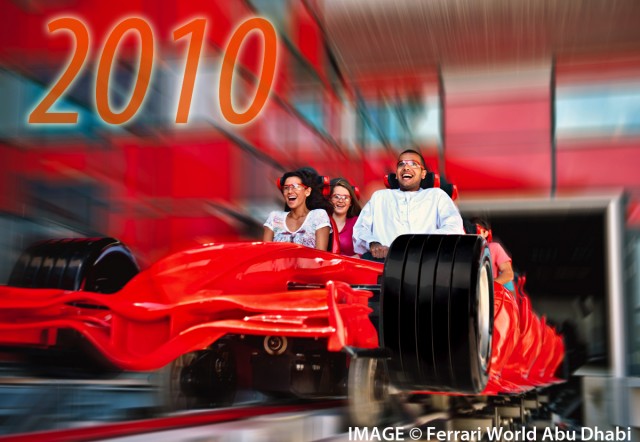 Ferrari Word Abu Dhabi – After well over a year of anticipation, Ferrari World Abu Dhabi opened it's gates to anxious visitors.  Themed to the iconic speed machines, Ferrari World was home to more than a dozen attractions including Formula Rossa, the fastest roller coaster on the planet clocking in just shy of 150 mph.  The most impressive part about the park is that nearly all of it is contained under one giant roof.  The park in general is rich with detailing.  And while there may be some flaws, like the extremely dark and half-baked flume ride, other parts of the park, such as Fiorano GT Challenge have some the best train designs on the planet.  Ferrari World made it's debut in October of this year and has been well received ever since.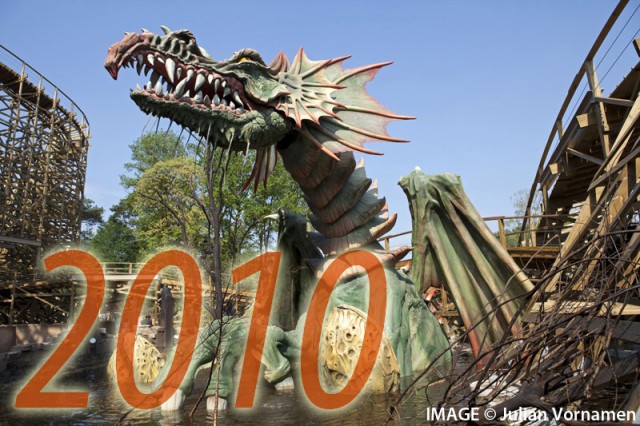 Joris en de Draak at Efteling – I have always admired Efteling in Europe for it's Disney and Universla quality attractions.  This year, the park took a step into the fairy tale world with Joris en de Draak (George and the Dragon) a racing GCI wooden coaster.  Although the ride was a little short, the coaster features fantastic theming including water effects, beautifully designed trains, and a giant fire spitting dragon.  The coaster consists of two sides, Fire and Water.  Each twists and winds in this double out and back style coaster.  The coaster weaves over and around itself numerous times and passes a water canon as well as some funky bumps and strange turns before the race is over.  Joris en de Draak may not be the most thrilling or elaborate coaster of 2010, but it is another solid addition to this already fantastic park.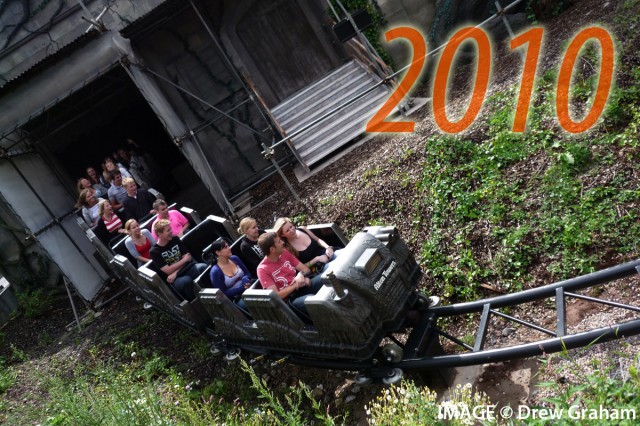 Th13teen at Alton Towers – Th13teen was easily one of the most hyped additions of 2010.  Alton Towers, is widely known as the Cedar Point or Magic Mountain of Europe.  The park announced SW6 about a year ago and have been teasing us ever since.  In reality, Th13teen is a terrific family friendly attraction.  No inversions, a gentle speed, and modest height, all indicate a coaster that could be a park's star family coaster.  Th13teen even features a unique, vertical drop element that drops the entire track, which is the first of it's kind.  However, Alton Towers marketed the coaster as an intense and terrifying experience, when Rita, across the midway, is far more terrifying than anything Th13teen had to offer. Th13teen was a let down to what it was advertised as but is still a good family attraction.
So that wraps it up for our 2010 The Year in Review post. Some of the highlights of the past year were Disney's World of Color, Ferrari World Abu Dhabi, Wildebeest at Holiday World.  But the real star of 2010 was The Wizarding World of Harry Potter at Universal's Islands of Adventure.  2011 is just a day away and already park's are gearing up for the upcoming season.  How will 2011 fair compared to 2010, only time will tell.