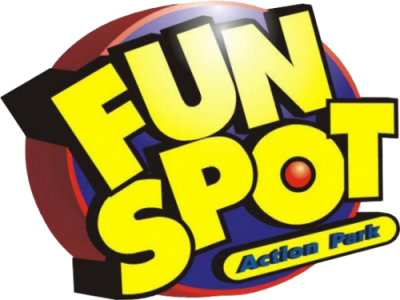 Fun Spot Action Park in Orlando, Florida is small 5-acre park that features several go-kart tracks, a giant slide, and a ferris wheel.  However, the park recently purchased a near-by 10 acre patch of land.  Here is the full announcement:
Fun Spot Action Park, just off International Drive in Orlando, is growing. The 13 year-old, 5 acre park has just purchased an adjacent 10 acres to triple its size. Plans are being developed for the expansion of rides, tracks and jobs at the Orlando Park.

The new, expanded park will include more tracks, more rides, including some possible water rides, and a smaller version of the SkyCoaster thrill ride located in their Kissimmee Park. Paint Ball and batting cages have also been suggested but no commitment has been made.

With over a million visitors to its two parks, Fun Spot is becoming the largest of the second tier attractions in Central Florida. Known for their multi-level go-kart tracks, and value pricing, Fun Spot holds 4 U.S. patents on go-kart track design. It is locally-owned and family-owned. For several years, Fun Spot Action Park was named the "Best Budget Attraction" by the Orlando Sentinel.

In addition to the 5 acre park near Universal Studios, there is Fun Spot USA, a 10 acre park in Kissimmee near Walt Disney World. Fun Spot USA is expanding with a new Soaring Eagle Ride, Birthday/Meeting Room, and is planning on opening its first rollercoaster, a Wild Mouse ride, this March.

Exuberant owner and CEO, John Arie Sr stated "This dream of mine has grown far larger than I ever expected. I was set to retire but I wanted to do this for my family, for the employees, for the community."

John Arie, Jr, the COO and television spokesperson said, "Everyone is talking about job creation, well we are doing it. We presently have 200+ employees. With this expansion we hope to add another 200. For us this expansion is Huge!"
It's nice to see such a small park get such a great opportunity for expansion.  Hopefully the park will grow and succeed and perhaps even bring in a new coaster.