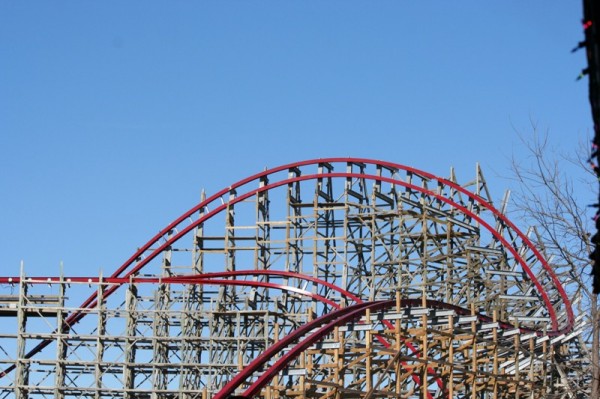 One of the most highly anticipated coasters of 2011 is Texas Giant.  The first of it's kind hybrid monster now features a 79° drop and is about 160 feet high.  Chadster from Theme Park Review posted an update from January 2 of the new year recently and the coaster keeps looking better and better. So far, most all of the coaster track is in place, and the coaster is being fine tuned with track alignment, station work, and other small details underway.  Six Flags Over Texas' 50th opening day is just 9 weeks away so construction crews are gearing up for the biggest addition to any Six Flags park for the nationwide 50th anniversary celebration.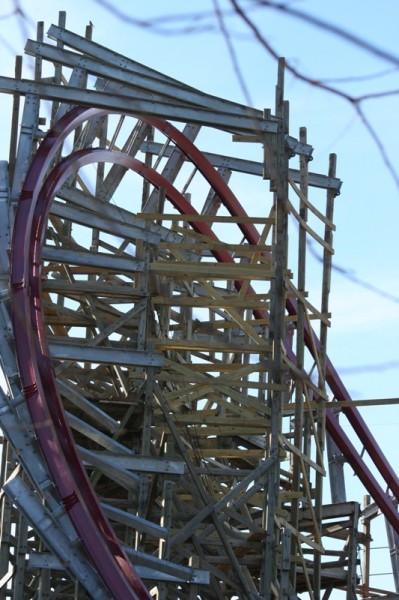 Texas Giant features a 100+ degree over banked curve that will be enclosed in a tunnel.  This particular turn has been nicknamed the OMFG turn.  As long as the train passes through this section of track with some speed, it is sure to be a unique and intense experience that is similar to that found on only Intamin Mega Coasters.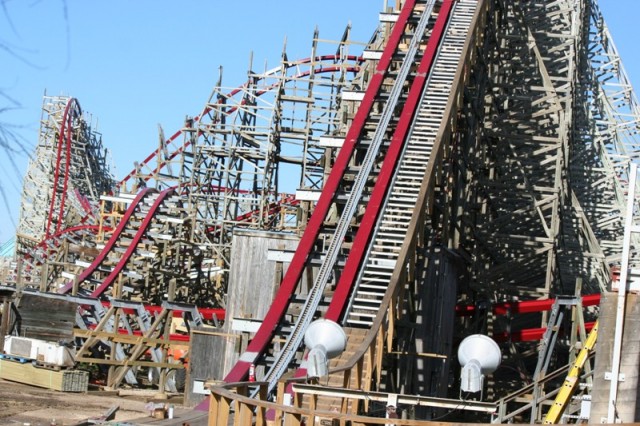 Construction continues on the chain lift and the areas surrounding the bottom of the lift hill.  This picture also offers a sense of scale at some of the other elements of the coaster in the back ground.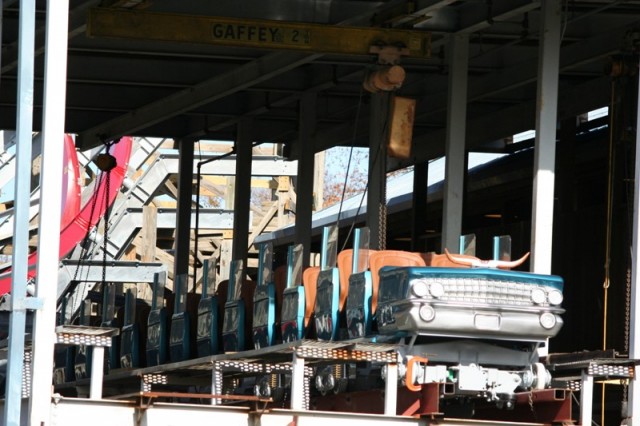 Texas Giants trains are themed to old school Cadillacs with a shiny turquoise paint job and some long horns on the hood.  Just by looking at these cars you know it's for Texas!  Notice the windshields on the side of the train as well as how the loading bay next to this one still has yet to add the track for a train.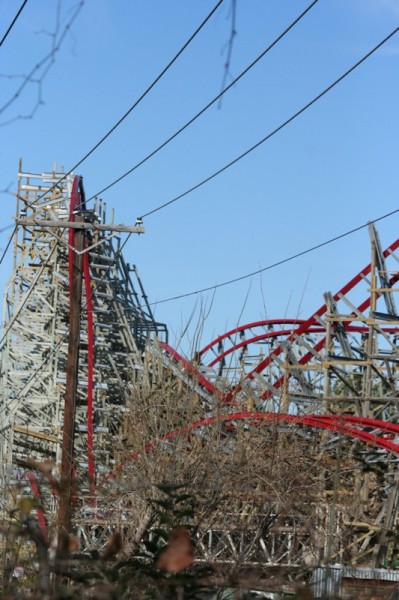 Texas Giant from the road teasing passer drivers.  I've got to say that Texas Giant just might run away with the best coaster of 2011 award and outshine Cheetah Hunt this year.  But only time will tell.  Once again, thanks to Chadster from Theme Park Review for the update.
Leave a comment with your Park Thoughts below.