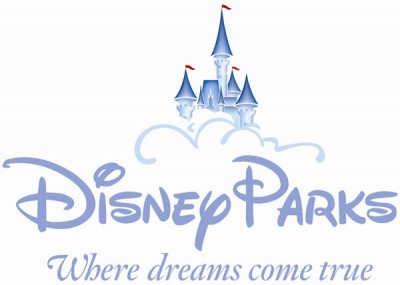 A little over a decade ago, Disney introduced Disney's Fastpass allowing guests to virtually queue for an attraction, while exploring the park, and returning at a specific time to skip the line of their favorite attraction.  Disney's Fastpass has since grown from a select, handful attractions to occupying most of the major rides at Disney parks.  At today's Disney Investor Conference, Walt Disney Parks and Resorts Chairman, Tom Staggs announced that they plan to expand this virtual queuing system to a family's entire Disney vacation.
Here is an exert from his presentation:
We've launched a number of initiatives over the years, including FASTPASS and Magical Express, and they've been incredibly popular with our guests. But we plan to take these kinds of enhancements even further. Giving our guests faster and better access to the fun is the centerpieces of our investment in technology. As a result, we are currently developing an innovative system that will, in essence, create a version of FASTPASS for their entire Disney vacations. Now we define the guest experience as beginning from the time a potential guest sits down at a computer or picks up a phone to make a reservation. Our new tools will help them better understand all that we have to offer and better plan their time with us. They'll be able to create a personalized itinerary that gives them the exact Disney vacation they want.

Guests will be able to reserve times for their favorite attractions and character interactions… secure seats at our shows and spectaculars… make dining reservations… and pre-book many other favorite guest experiences – all before even leaving their house. We also plan to simplify the check-in process so that guests will arrive at the resort with room key in hand. They will be able to go straight to their room or a theme park – again,  allowing them to get to the fun faster.
Read the entire press release here.
So what does this mean? According to the presentation, sometime in the near future, guests will be able to book their entire vacations (rides, shows, characters, dining, etc.) all online before they visit.  Once at the parks, guests could go to their attraction at their designated reservation time, and then proceed on with the rest of their day.
In my personal opinion, this is a terrible idea.  Part of the fun of going to a theme park is the spontaneous aspect.  Street shows occurring randomly in the day stopping guests in their path, taking a detour to watch a near by parade, change your mind on what attraction to ride next. What's the fun in knowing your entire vacation before it even happens?
Not to mention the other hassels that immediately come to mind with this plan. How would this affect the standard stand-by lines? Would the lines continue to grow longer and longer driving all park guests to make reservations out of fear of spending hours in line?  And what about annual passholders? Will annual passholders also have to plan out their more frequent visits month ahead of time?  All of these, and more have, no doubt, already been discusses by Disney.
What do you think of Disney's new plan?  Love it? Hate it? Do you think it will even go any further than the development stages? Leave a comment with your Park Thoughts below.