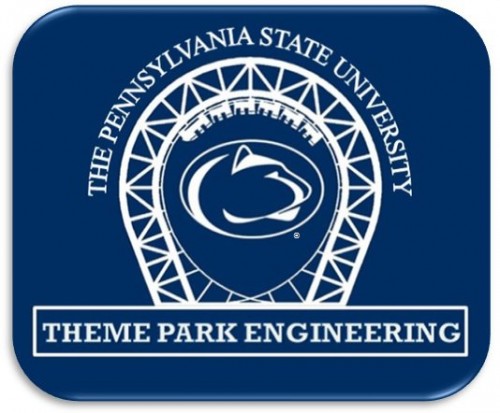 So you think you can be a roller coaster designer? A Park Thoughts reader sent me an interesting survey today about The Pennsylvania State University's upcoming Theme Park Engineering Club.  The survey really takes into account your priorities in what you think makes a good coaster, and in several ways makes you look at a certain roller coaster in a whole different light. Perhaps even from an engineer's perspective?
Although the Theme Park Engineering Club was founded just last year, the group has already made arrangements for a back stage tour of Kennywood, featuring the original steel thrill machine, Phantom's Revenge.  In addition the club is creating a Coaster Dynamix model and will run physics tests to grasp the full process of designing a roller coaster. Future plans include scale models of real coasters, a trip to IAAPA and plenty more.
Whether or not you're interested in The Penn State University, if your interested in designing roller coasters, take a shot at this 10 question survey to challenge your thinking on theme parks.
The Pennsylvania State University Theme Park Engineering survey